BY Casey Vaughn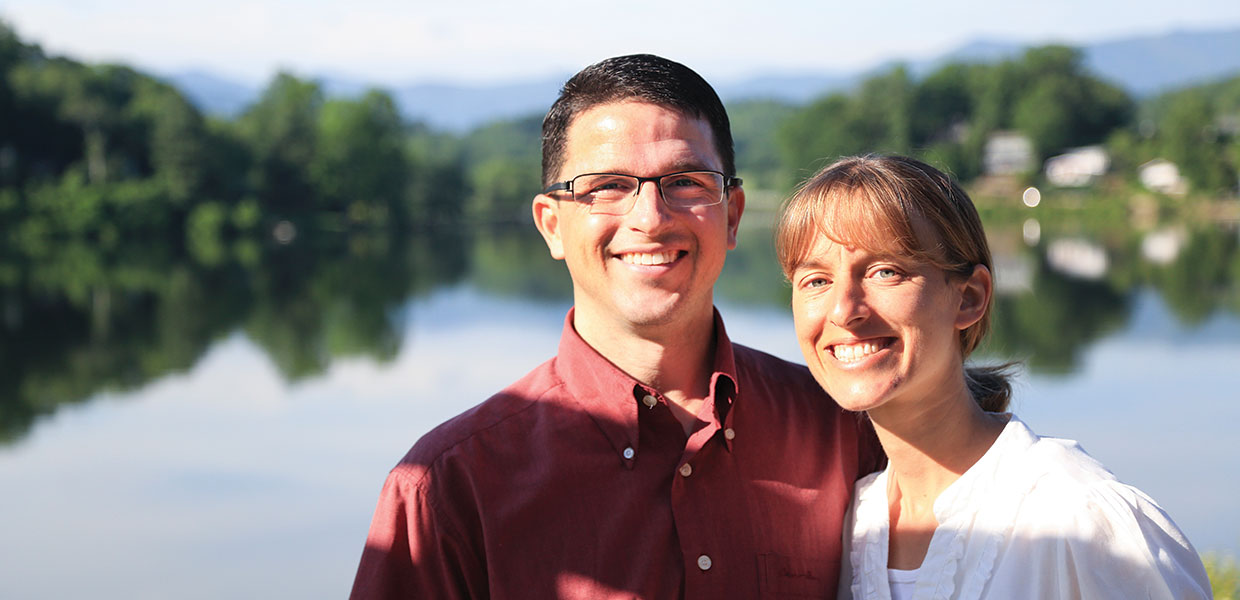 Chris and Shannon Sorensen
Courtney Herod
The author had the privilege of sitting down with Chris and Shannon Sorensen and talking with them about their current mission field.
Chris and Shannon Sorensen are currently partnering with Adventist Frontier Missions as church planting missionaries in Khon Kaen, Thailand, but it is how they are reaching out to their community that is fascinating.
Khon Kaen is not what one might picture when first thinking of a mission field, as it is a fairly urban university town. It is one of the current "Centers of Influence" projects coordinated by the General Conference, and supported by its division, union, and conference.
The Sorensens' unorthodox approach is perhaps one of the more modern and innovative methods of relational evangelism: they work at a private music school. Peace Music Academy is the entering wedge for the Seventh-day Adventist Church in Khon Kaen. Chris Sorensen functions as its administrator and ukulele teacher, which he says was definitely not what he envisioned when he dreamed of doing missionary work. Shannon Sorensen leans more toward a whole person approach — she has her hands in just about everything, including homeschooling their two children.
Over the past four years, the mission music school has seen many miracles and accepted many students. Currently, 50 students between the ages of five and 75 attend the school. However, the three full-time music teachers employed by the school are also hired out to various schools in the area, making the impact of Peace Music Academy that much more effective in the community.
Music has a unique way of reaching hearts and involving families, which has been lacking in many of the English schools, the Sorensens explained, and this further compounds their impact on the community. They regularly welcome student missionaries, and are working to encourage more music majors to take a year off to serve God where they are so desperately needed.
These missionaries are not content with the status quo, though; they have plans for a community center to bolster the Adventist presence in Khon Kaen. When asked what they really want people to know, the Sorensens responded, "This is a great new mission approach that we really hope others can experience themselves, especially young people — adults too, if God is calling. Consider using your musical gifts for ministry. A lot of people think music is a nice 'side thing,' but God can do so much more if we allow Him."
For more information or if you'd like to get involved with their mission, email burningtummies@yahoo.com.
Carolina | July 2017