BY Dante Rolle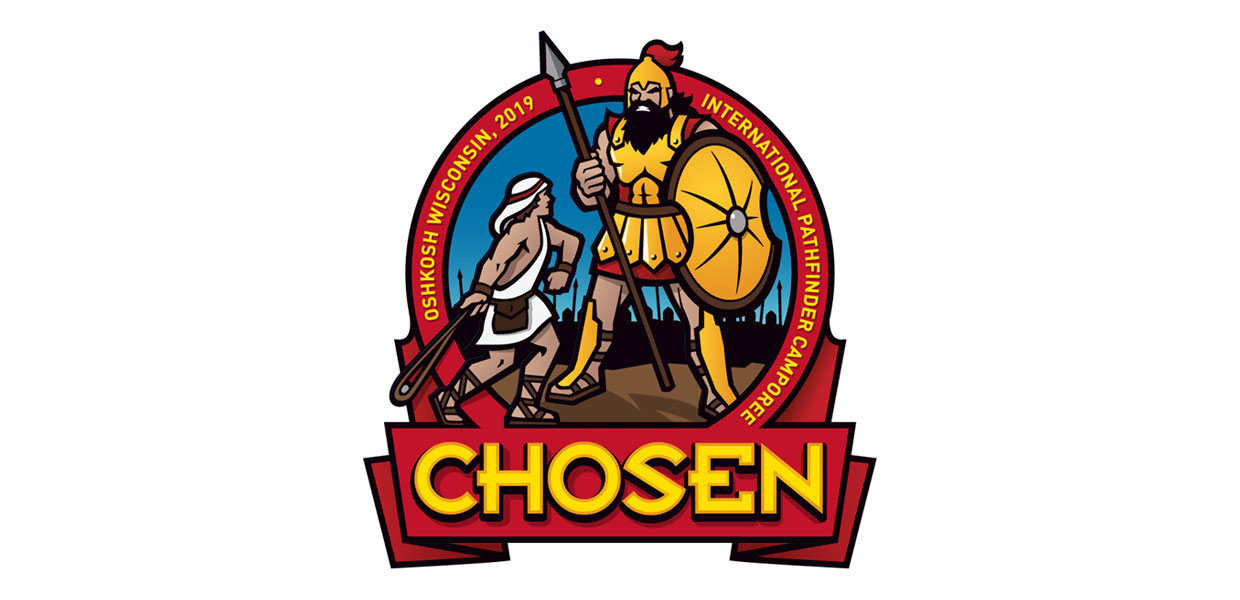 View the Camporee Photo Gallery at southernunion.com/photos
Since the beginning of 2019, I have been patiently waiting for this summer. I highly anticipated the journey to Oshkosh, and was very curious about what the experience would be like. The journey to get to Oshkosh was a journey indeed. My Pathfinder club came here via a bus, and the trip took about a day and a half. The bus was a bit cramped because we traveled with another church, but we endured.
When we first arrived at Oshkosh, my initial reaction was "Whoa!" I knew that there were going to be a lot of Pathfinders here, but the sheer amount at this camp is astounding. Pathfinders from all over the United States and other countries like Africa, China, Canada, and Jamaica were in attendance too. There are Pathfinders from all around the world! The following day at camp, my club was introduced to one of the spirits of Oshkosh: pin trading. I haven't done much pin trading myself, unfortunately, but most of my friends have. Pin trading is a great way for you to meet new people, and learn something new about pins as well.
Since I've been here, my club has completed a few honors. We've done currency from around the world, family ministries, and lighthouses. We also found time to have fun, because that's what Oshkosh is all about — well, at least one of the things. My friends and I spent some time playing human foosball. It was really fun, and I didn't expect something like that to be here. I'm not that great at soccer, but since you have to keep your arms in one place in foosball, I found it to be a bit easier.
For me, the best part about this camp has to be the evening service at the main stage. I love everything about it — the atmosphere, the music, the entertainment — but the most important thing of all is Jesus. One of my counselors asked my club what we wanted to accomplish spiritually at Oshkosh, and I said that I wanted to figure out the plan that God has for my life. I'm still trying to figure it out, but I'm encouraged by the play put on by the main stage, the story of David, the shepherd boy who was chosen by God. If God can use a little shepherd boy in a mighty way, then I'm confident He can use me too.
And that has been my experience here at Oshkosh so far. I'm excited to see what the rest of this week holds. Even though getting here wasn't easy and everything about the camp isn't the best (the showers), I'm still loving every second of it. When I leave to go back to Orlando at the end of the week, I want to have a better understanding and a closer relationship with God. I don't know if I'll be coming back to the next Oshkosh in five years, but if I don't, at least I can say I've been to Wisconsin!
Southern Union | October 2019