BY sherman cox II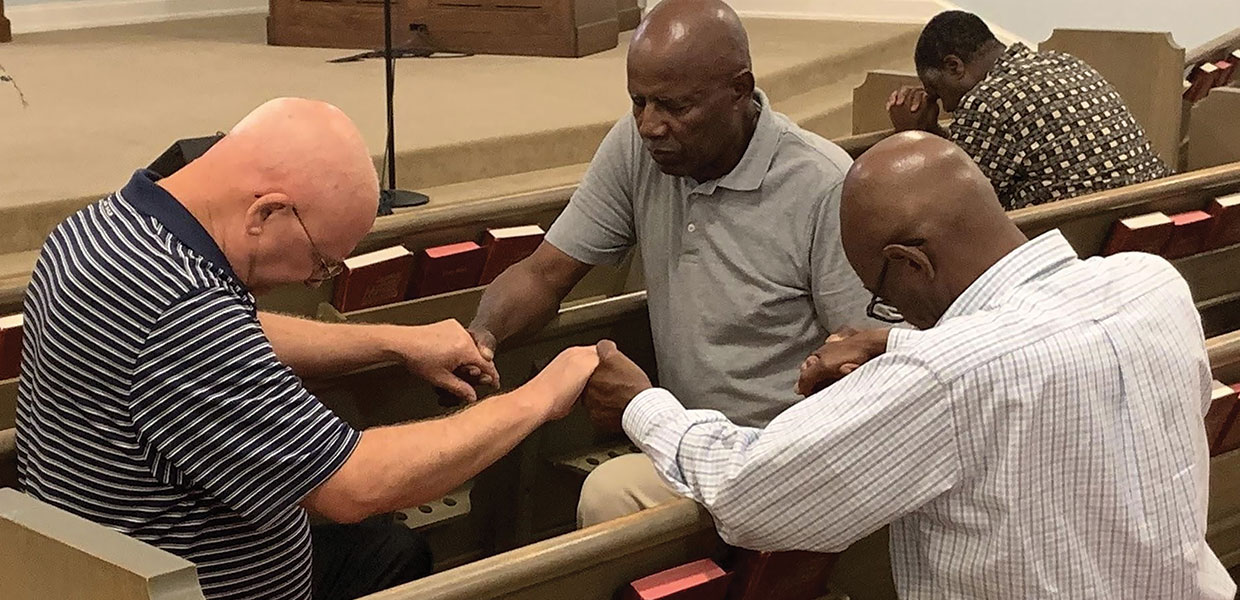 The men at the planning meetings prayed together.
Henry Bean, director of the Men's Ministries Department at Nashville First Church, Nashville, Tenn., had a vision for a men's ministries weekend that was different than just inviting guest preachers to speak.
Bean shared his vision with Kwabena Addison-Amponsah and others in the Men's Ministries Department. The men quickly caught the vision, and planned a four-day revival meetings and a gospel concert.
The revival began on Wednesday, September 11, 2019, as 19 members heard Nate Hatcher urging them to follow Jesus. Daniel Alouch led out in a season of prayer, and Clyde and Pat Ward led a spirited song service. Nelson Mercado, pastor, sang a song of commitment to follow the plan of God.
Thursday evening, Richard B. Dickens preached a message encouraging humility and spirituality, and Sherman Cox II led the season of prayer. Cox and Pat Ward led the song service. Bean concluded the evening service with encouraging thoughts.
Friday, Mercado provided special music, and his son, Jean-Luc Mercado, encouraged everyone to flee the love of money and pursue righteousness. Hatcher led in a spirit-filled song service. Orville Bignall led in the season of prayer.
Sabbath morning started powerfully as Brooks Musangu preached, Earl Thomas led the season of prayer, and Cox led the song service.
During the 11 o'clock hour, John Baker preached a sermon that encouraged the men to answer God's call. In the afternoon, 47 were blessed by the gospel concert led by the men of the church, and guests Wayne Hayes, Teryna Edwards, the Miller Family, and Cyril McPhee.
Members of the Men's Ministries Department were encouraged by the program, and are actively planning next year's program with a hope to grow from this year's program.
Kentucky-Tennessee | December 2019