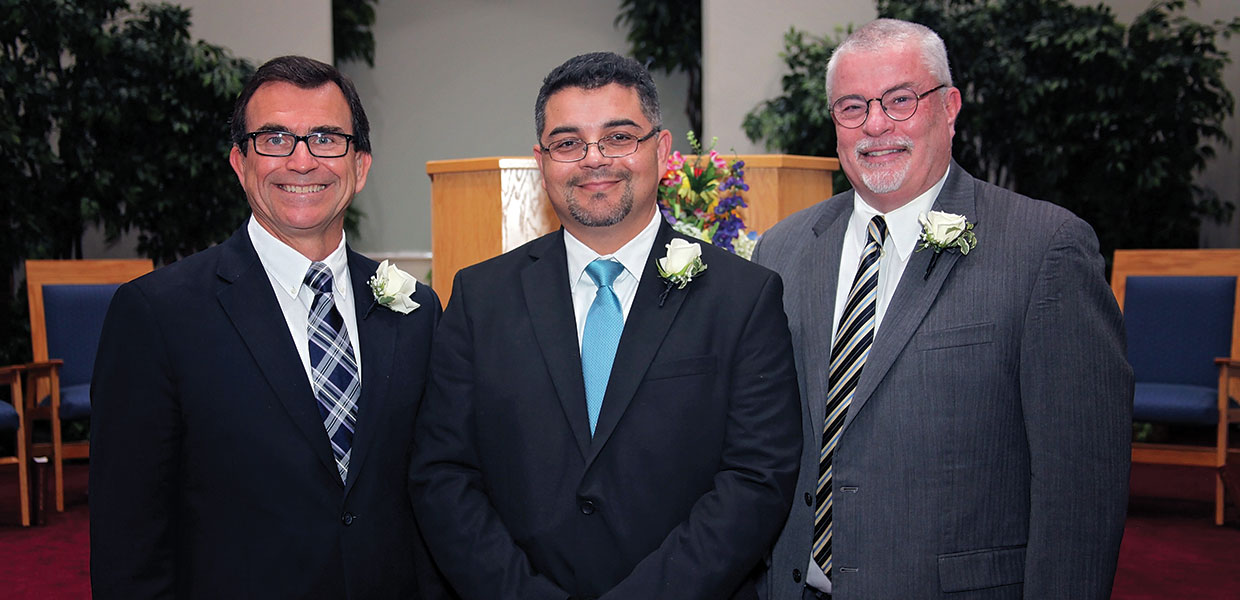 David Hartman (left), Kentucky-Tennessee ministerial director; Nelson Mercado, pastor; Steve Haley, president
Nelson Mercado was ordained to the Gospel ministry on Sabbath, June 24, 2017, at the Murfreesboro, Tenn., Church. Mercado grew up in the Catholic faith and was deeply involved in the church. Through the influence of Adventist friends, he was baptized on May 6, 1989, at the age of 18.
Mercado married his high school sweetheart, Lucy, on February 11, 1990. He resigned from his career as a paramedic for the Philadelphia Fire Department in 2006, and the family moved to Chattanooga, Tenn., where he attended Southern Adventist University to obtain a B.A. in theology.
After graduating in 2012, Mercado accepted a call from the Kentucky-Tennessee Conference, and became pastor of the Murfreesboro-Tullahoma-Decherd district. He is currently working on an M.Min. in evangelism and missions.
The Mercados have two children, Ariana and Jean-Luc.
Kentucky-Tennessee | September 2017