Henrique Gomes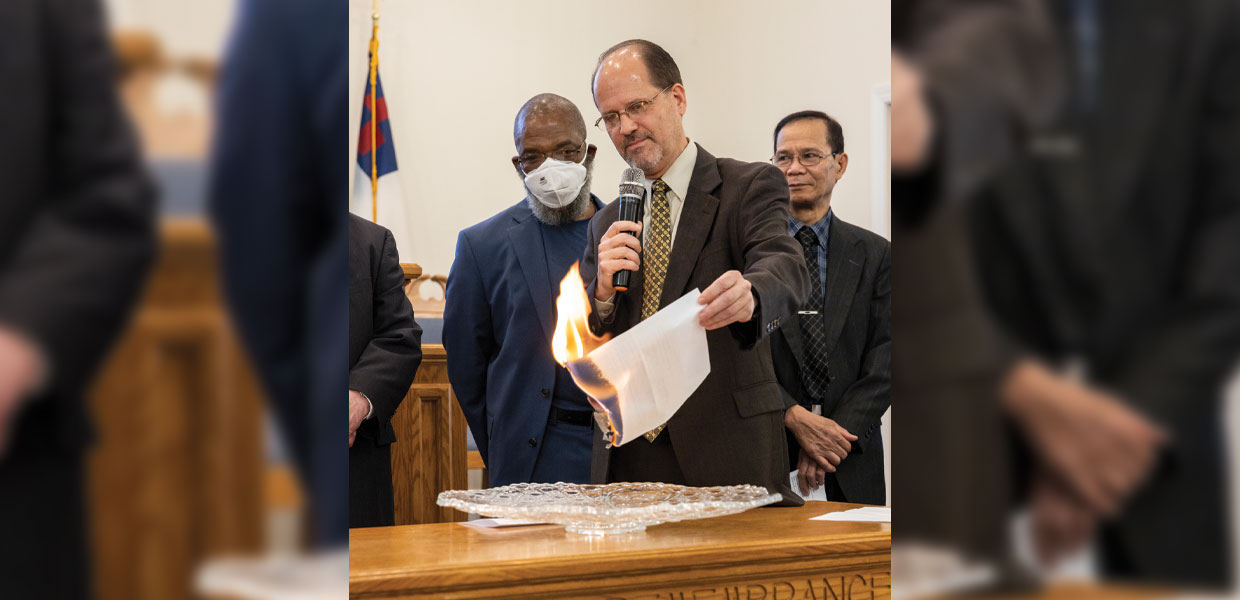 Rick Russell, Carolina Conference treasurer, burns mortgage.
Henrique Gomes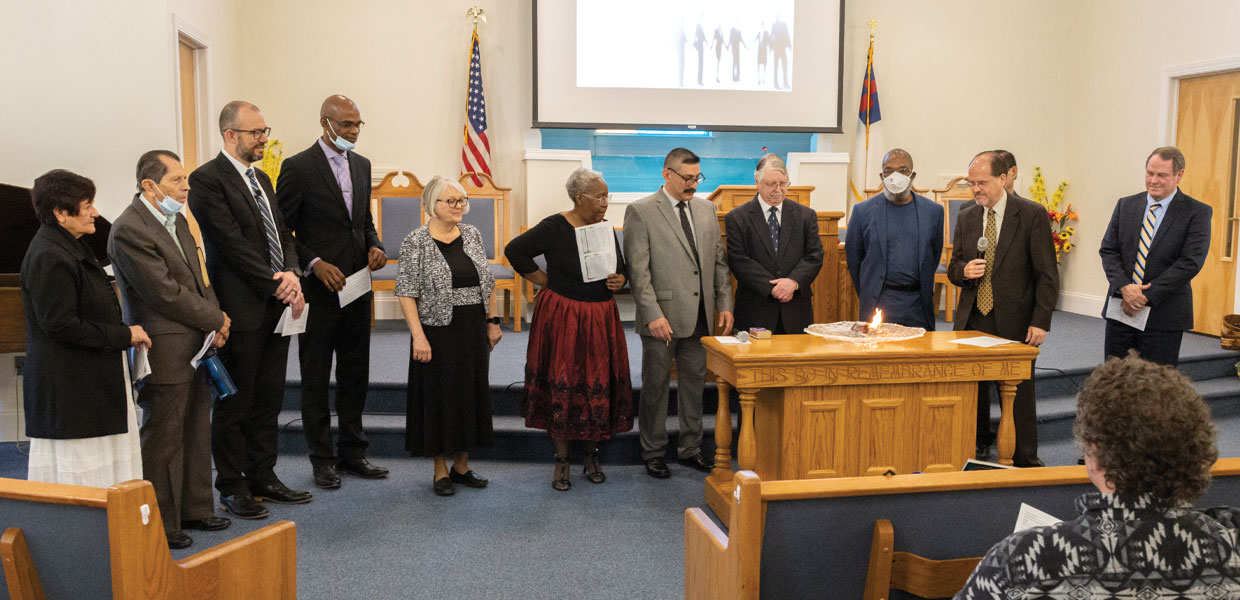 Participants
Henrique Gomes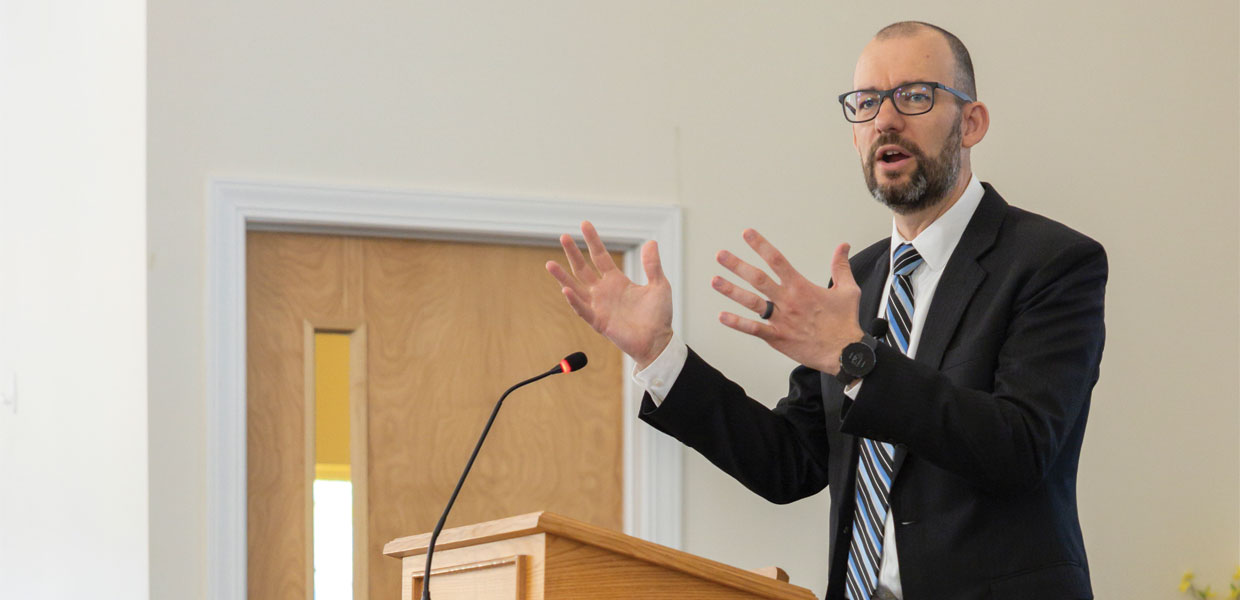 Ryan Ashlock, former New Bern pastor, now lead pastor of Fletcher Church, preaches.
Henrique Gomes
New Bern Church Burns Mortgage
New Bern, N.C., Church had a high celebration on April 2, 2022. After nearly 20 years, their mortgage was fully paid off.
The church was organized in 1949 with 15 members. At that time they met in the homes of various church members until they were able to build their first church on Avenue D in New Bern. The building is still standing, and for more than 14 years, it served as their church.
In 1962 the members voted to sell the church and purchase a plot of land on highway US 70. They began to construct a church, but progress was slow because the work was done by the church members in their spare time. The building was completed in 1964.
For 35 years, the small brick church served its community without a problem, but as they started to outgrow the church, they desperately needed more space. In 2000 they began to plan to build a new temple, one that would allow them to grow and expand. At the mortgage burning ceremony, Rick Russell, vice-president for finance at the Carolina Conference, recounted the planning process as he showed the original mortgage document, pointing out that his name and the name of the pastor at that time, Ryan Ashlock, are on the mortgage. Russell finished by saying, "Look at where we are now."
The mortgage-burning ceremony, which involved the leaders of the church, took place after the sermon by Ashlock. When it came time to burn the document, Mark Rankin, first elder of the church, had the honor to light the fire. He later said that this event was important because it shows how grateful the church is for God's blessing of being able to pay off their mortgage early.
The early payoff was made possible by a settlement with the local government due to the expansion of highway US 70 which runs directly by the church. Although many of their neighbors' buildings had to be demolished, the church was built far enough back from the road that the building was safe from demolition. In addition to an early payoff, the church was able to buy two LED signs, giving them more visibility and connection to passersby.
Russell challenged the leaders and church members to see the ceremony as an opportunity to take the money that would go toward the debt of the church, and invest in the community with outreach and service, helping those in need.
As the document disappeared, Russell said, "It is great to see it go up in smoke," To that, there was a hearty "Amen!" and rousing applause.
Carolina | June 2022