EVERTON A. ENNIS, D.MIN.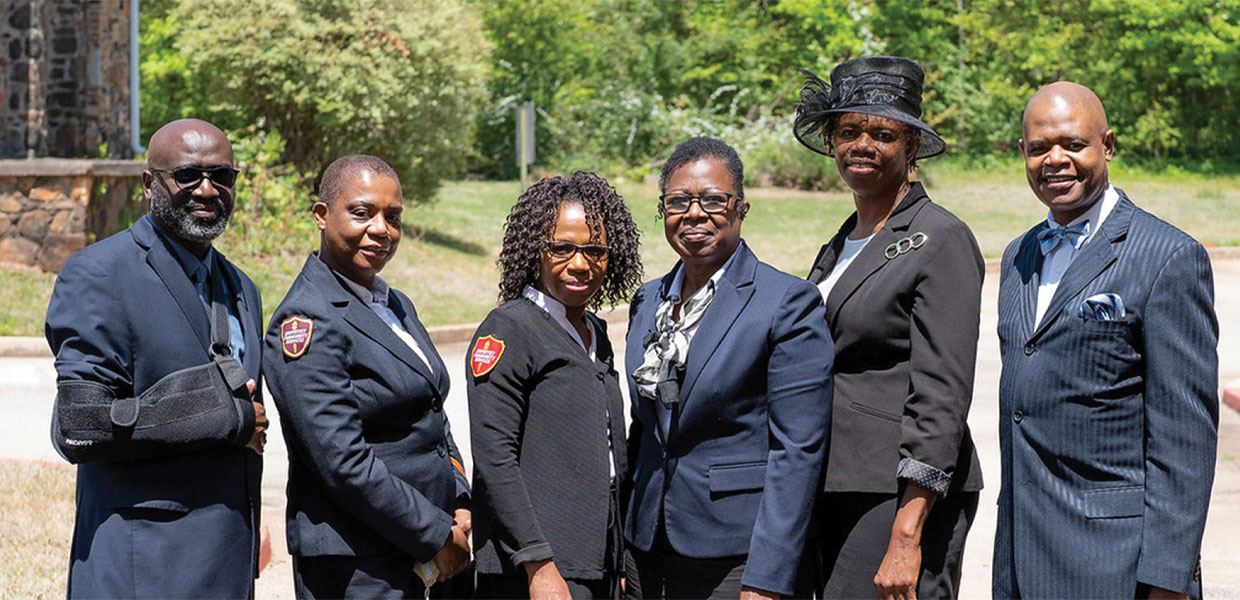 New Hope executive committee
The New Hope Church in Ellenwood, Ga., experienced another ministry milestone in its service to the community when the congregation launched the New Hope Community Resource Center. New Hope was founded in 1985, and in 1995 the church started serving the com- munity through its Food Pantry under the leadership of Nellie Cameron, then Adventist Community Services leader.
Everton A. Ennis, D.Min., was installed as pastor in January 2022. After consulting church ministry teams, the reorganization of the Adventist Community Services Department created the New Hope Community Resource Center. Ennis had previously experienced success in his prior pastoral district with this model of community engagement, which saw both of his previous churches coming out of virtual obscurity to being widely known and regarded for their community-based work.
The New Hope Community Resource Center is governed by an eight-member board of directors, also known as the personal ministries council.
The Resource Center serves various needs and refers clients to partner agencies and nonprofit organizations that are able to provide needed resources. With New Hope executive committee access to government funding and donor foundations for community development initiatives available, the New Hope Community Resource Center will be a blessing to those who need help with food; and will offer do-it-yourself workshops such as basic plumbing, carpentry, auto maintenance, and drywall repair. Other offerings include conflict and dispute resolution training, personal development skills training, spiritual enrichment workshops, CREATION Life training, financial empowerment classes, and prayer and Bible study upon request.
The Resource Center works in collaboration and partnership with the Atlanta Community Food Bank, local law enforcement, and various nonprofits, and will collaborate with county and state government entities where appropriate and advisable to understand and provide resources for community needs.
The newly elected officers include Verol Thompson, board chairman; Antega Townsend, vice chairman for discipleship; Donna McFarlane, secretary; Heroline Frazer, treasurer; Althea Marshall, executive director; Novlette Forrester, food pantry director; Ornell Christie, capital campaign director; and Everton A. Ennis, D.Min., pastor.
South Atlantic | June 2022