BY Dana Wilchcombe, Literacy Factory founder/director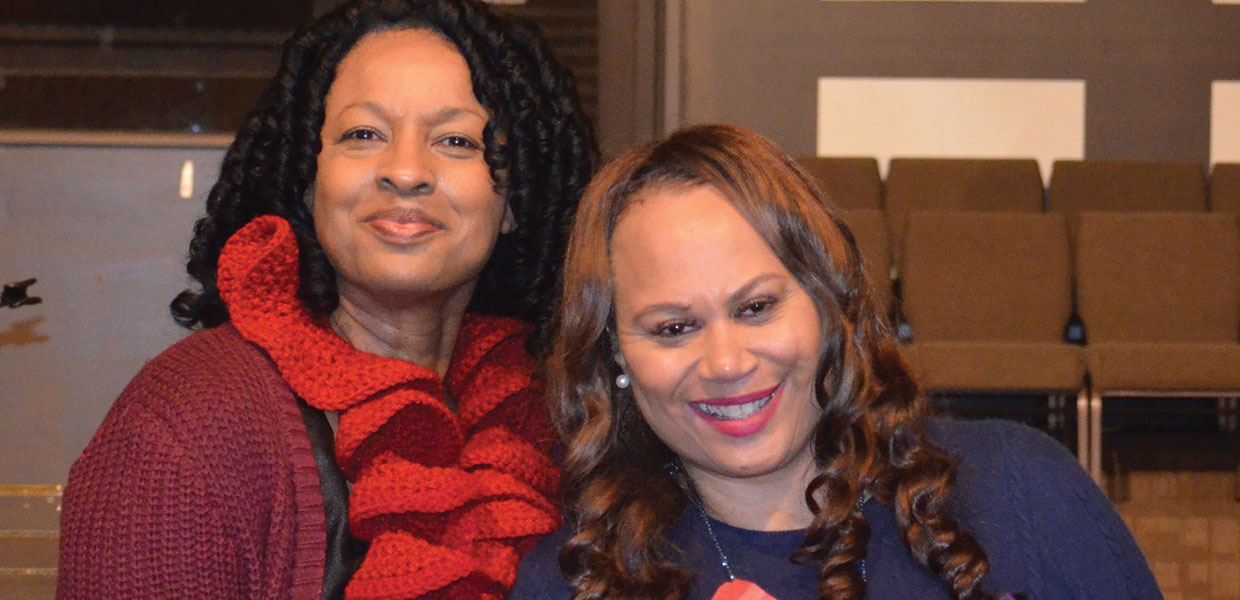 Carolyn Douglas Jordan (left), Conference organizer, and Kitty Bey, featured speaker
More than 250 women attended the Literacy Factory-organized free conference themed, "Being Loved through Confidence in God: Healing Comes From Being Loved and Heard!" hosted by Carolyn Douglas Jordan, women's ministries leader at New Life Church in Huntsville, Ala., on Saturday, January 13, 2018.
The theme of the conference has ties to "Woman Helping Women Heal," an ongoing support group for women in the Huntsville area. The conference's featured speaker was Kitty Bey from New York City. Bey is the author of the book Crossover, which has been adapted into an ESPN E60 mini-series. Her presentation used a topic from Crossover, "flags vs. red flags," and ways to cope with unhealthy behavior in relationships. Bey explained that, "Flags are individual preferences and therefore are negotiable, while red flags are always non-negotiable."
Bey's frank discussion about her story of abuse inflicted on her by her ex-husband, and how it shattered her self-esteem, was well received by those in attendance, for it provided hope. Bey also conducted a special session just for college women to help them learn how to avoid being victims of domestic violence while away from their families at school.
One conference participant shared, "…This conference had a purpose, and I gained knowledge from each breakout session that I attended."
South Central | April 2018