BY Church Communications Staff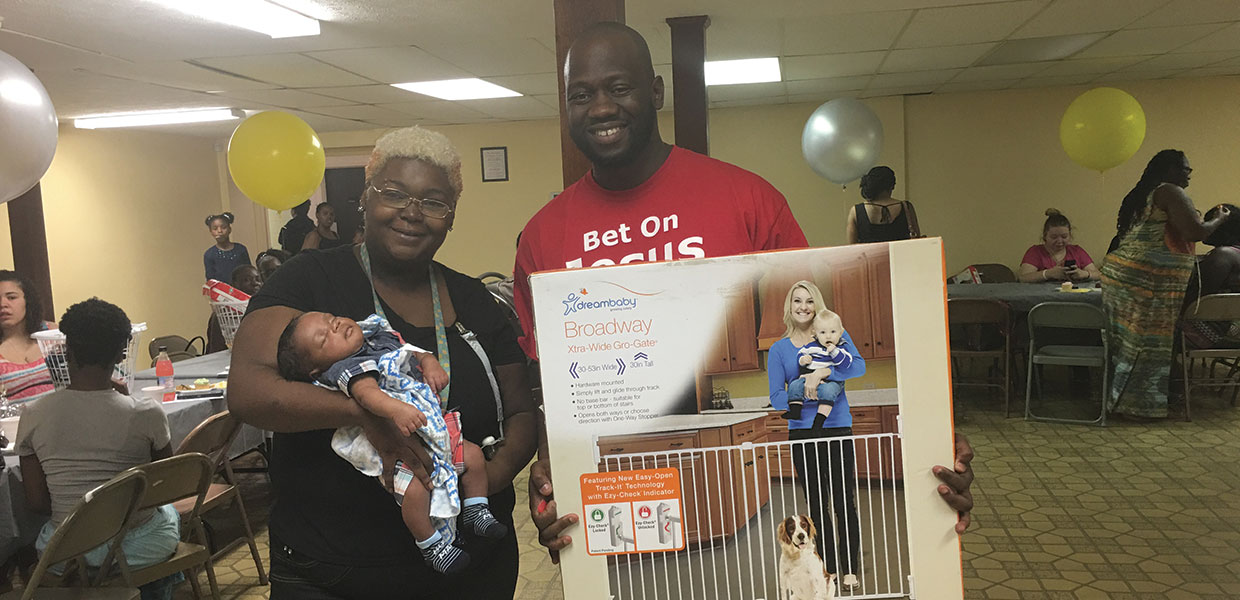 Jacques François, pastor of New Life Church, with a community mother receiving a Gro-Gate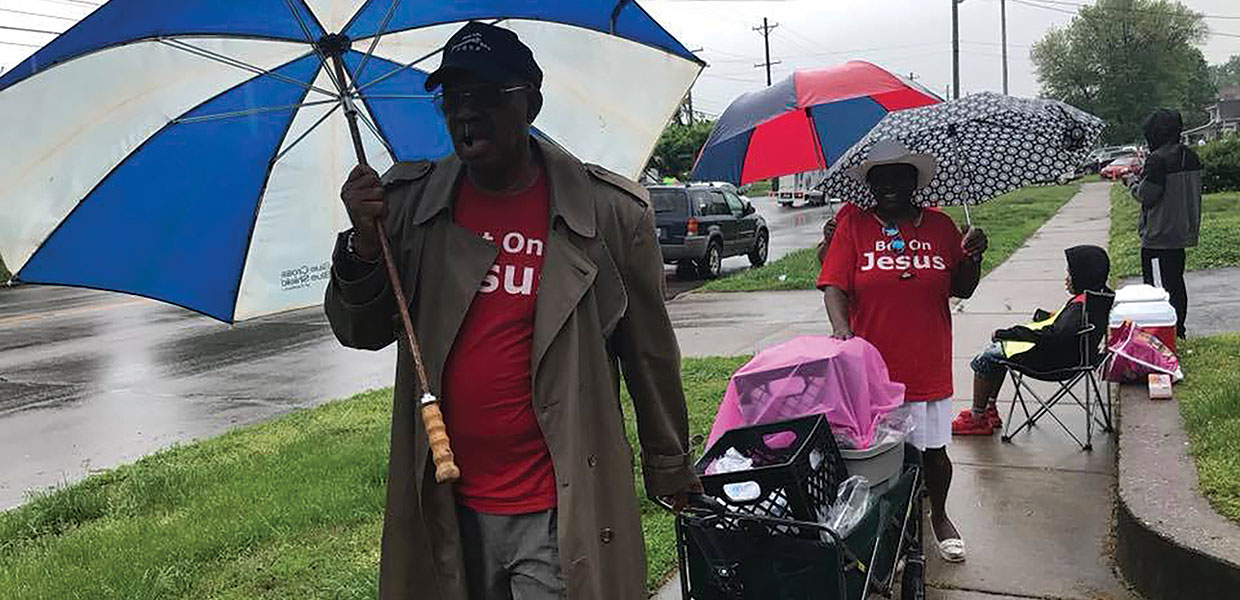 Members out in the rain making lasting connections
Every year since 1931, the Kentucky Derby has attracted people from all over the world to convene at the Churchill Downs racetrack located on the southside of Louisville, Ky., on the first Saturday of May. More than 150,000 well-dressed spectators flood through turnstiles, ready to place a wager on what they hope is the winning thoroughbred, and win a portion of a purse totaling $2 million.
New Life Church, located half a mile down the street from Churchill Downs, named the month of May "Miracle May," and used the slogan "Bet On Jesus." New Life decided to proclaim this message to the community, and give clear plastic bags containing literature, bottled water, and business-sized cards with information about the church to those who would pass by on their way to the racetrack. A tent was erected in front of the church with a live band playing under its canopy. After church, every member donned red T-shirts with the slogan "Bet On Jesus," and went out and prayed with individuals, making lasting connections, and gave out more than 500 bags that contained the hope of Jesus Christ.
The success of "Bet On Jesus" Derby Sabbath set the members on course to live out the spirit of service even further to their city. After a phenomenal Derby campaign, the members turned their sights to model the love of Jesus Christ to the mothers in Louisville. On Mother's Day, the church hosted a Community Baby Shower. Local television station WHAS helped to bring awareness by interviewing Jacques François, pastor of New Life Church. More than 200 mothers were served, which included expectant mothers and mothers with children six months or younger, along with their families. On the day of the shower, the members were surprised by another local television station, WLKY, that came to cover the event. One of the city's councilwomen heard about the baby shower and brought a donation of diapers to distribute. The mothers were very appreciative that New Life members provided free diapers, wipes, bottles, pacifiers, blankets, baby clothing, and other assorted items. Truly the month of May was full of miracles!
South Central | September 2018