Nathan Williams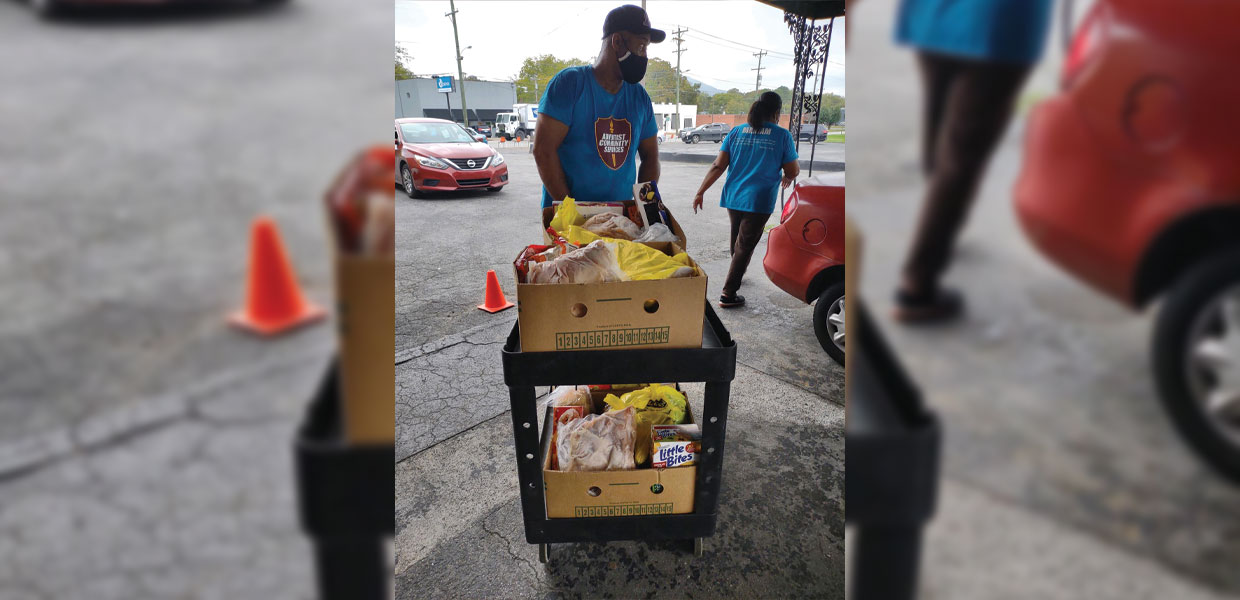 Volunteer distributes food boxes to community residents.
Nathan Williams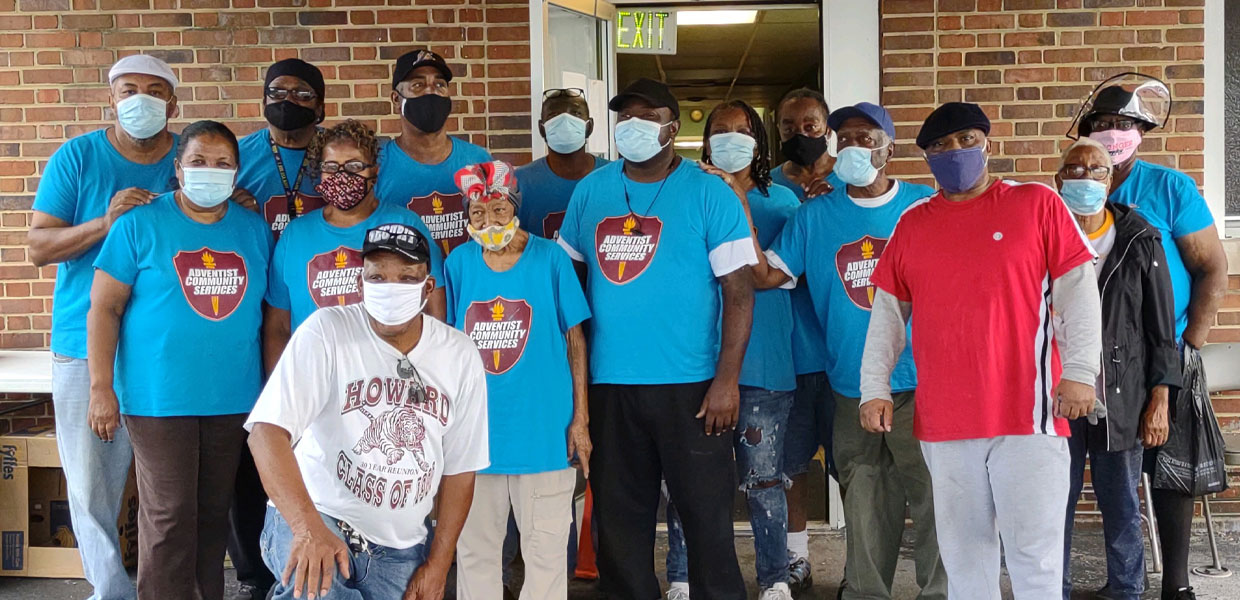 Community service volunteers
Nathan Williams
It has been asked, "If your church closed down, would the community miss you?" New Life Church in downtown Chattanooga, Tenn., has taken this quote to heart. New Life is striving to make a difference in its community. Every second and fourth Tuesday of the month, rain or shine, dozens of cars fill the parking lot of New Life waiting for food boxes that can sustain a family of four. A faithful team of volunteers, dressed in their blue community service T-shirts, diligently prepare food boxes for the Highland Park locals in an effort to bring hope to a family in need.
Robert Grissom, former community service leader, and Douglas Paris, current leader, realize that New Life volunteers are the hands and feet of Jesus in a world starving physically and spiritually for bread to feed the body as well as the soul. Remembering the role that they play in feeding those who are in need pushes the volunteers to work vigorously and untiringly to meet the ever-growing demand of the necessity of food.
Nathan Williams, New Life pastor, stands in line directing cars, and takes note of the repeated statement shared by those coming to be served, "God bless you for what you are doing." Williams shares that he can't take credit for the success of this ministry and that he is just blessed to be a part of something that is making a major difference in the community. He notes that "this ministry was a well-oiled machine before I arrived at New Life, and will continue after I am gone."
Along with providing food boxes every two weeks, New Life currently partners with local grocery stores that seek to help New Life fulfill its vision of making a positive impact in their neighborhood. Last year, the church was able to supply more than 4,200 boxes of food to those in need. This translates to around 45,000 meals provided for the community — all of which took place while navigating through the pandemic. New Life Church remains prepared to nourish those who need physical and spiritual assistance.
South Central | March 2022