BY Shane Hochstetler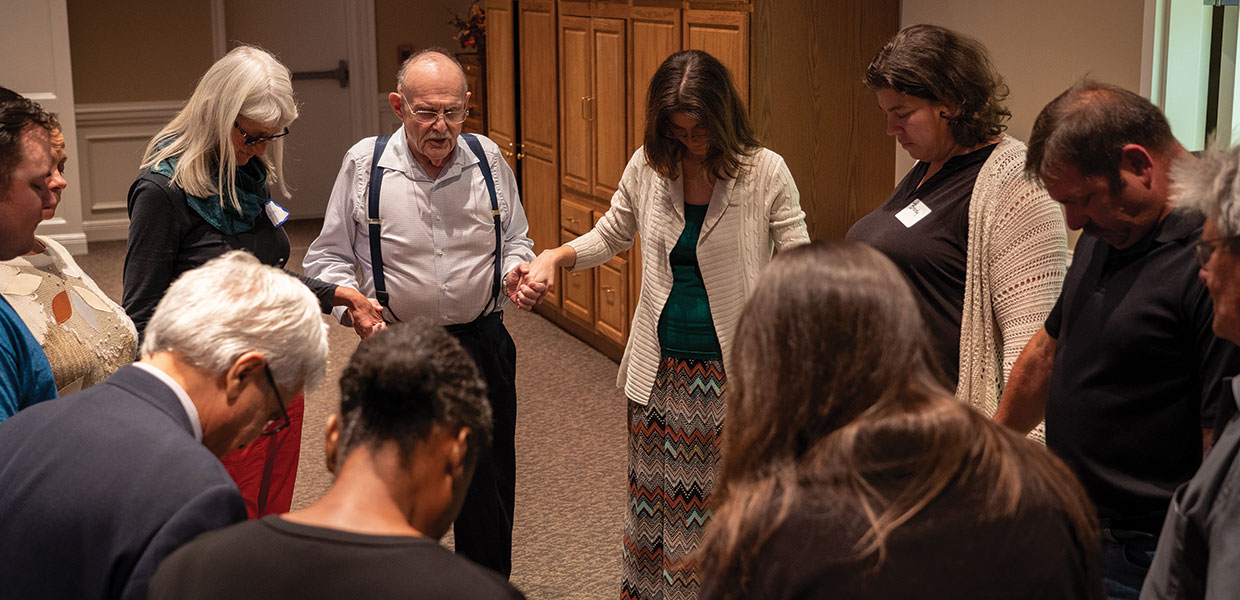 North Bay Church evangelism teams pray before the start of the evening program.
Shane Hochstetler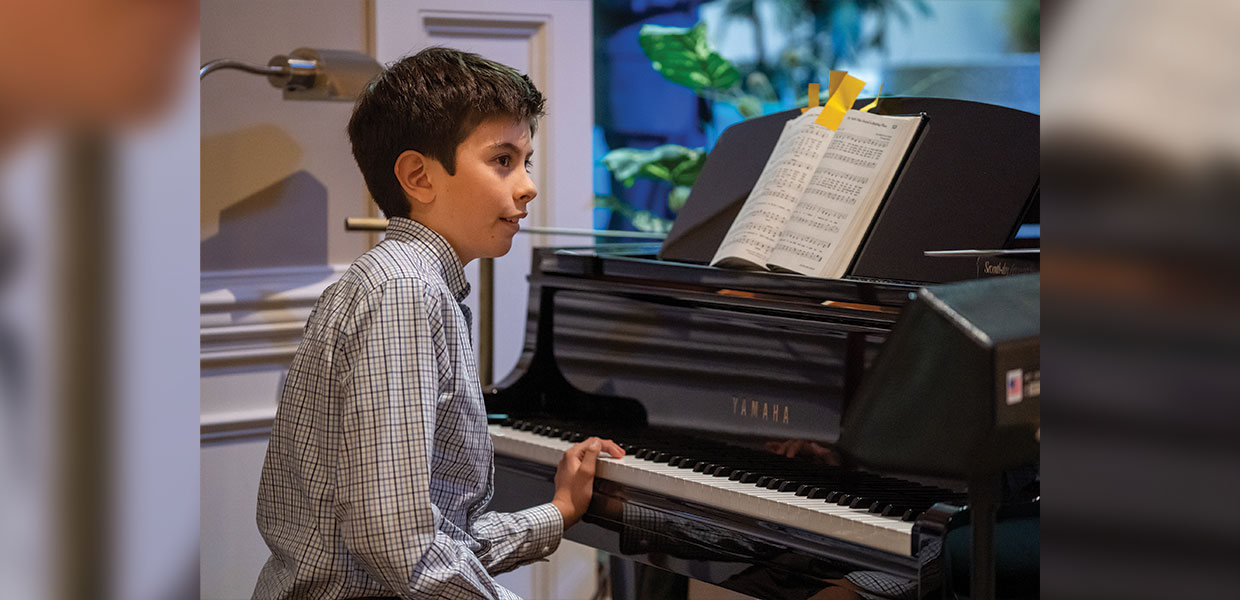 Luke McCutcheon, 11, plays the piano for the evangelistic series.
Shane Hochstetler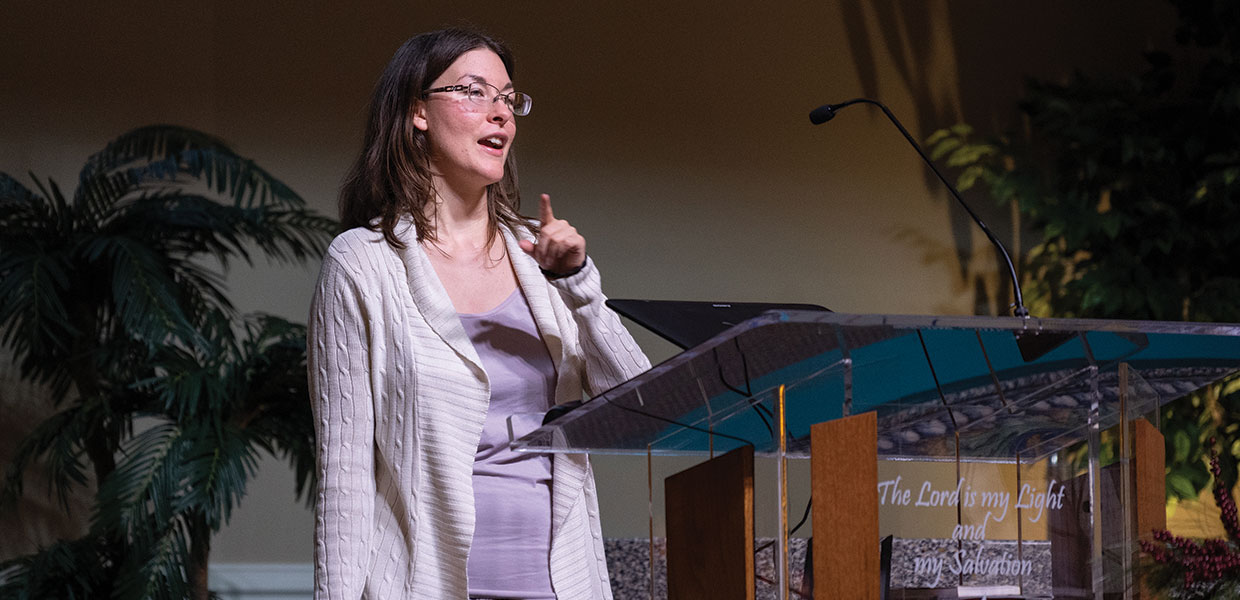 Julia Lewis presents during the evangelistic series at North Bay Church.
Shane Hochstetler
For the last four years, the North Bay Church in Panama City, Fla., has encountered numerous obstacles to public evangelism. Death in the family, recurrence of cancer, an automobile accident, and a hurricane are just a few examples of what has affected pastors and local leadership. Any time the church began to make plans for some substantial public outreach, another tragedy struck.
Despite the enemy's attempts, the church pressed forward. North Bay Church embarked on a five-week series that emphasized understanding prophecy on January 10, 2020. "It was a big deal to get this series going," said Bill Gager, pastor. "Last year, on the way to our second planning session for this series, one of our lay leaders was in a severe car accident." After some time for recovery, the member rejoined the local team, and plans were made.
The series incorporates two additional presenters apart from the pastor, Jonnie Shipbaugh, local elder, and Julia Lewis, communication director for North Bay. With alternating presentations, the series is presented as a team and incorporates other members in various roles, from childcare to greeters, snack preparation, and even a young pianist to accompany the opening and closing songs.
The members have been blessed to participate and attend the series. It has helped lay people to realize they each have a role to play in evangelistic work. "I never thought I would be up behind a pulpit, but here I am," says Lewis. "It would have been a crazy thought a few years ago."
Lewis grew up an Adventist, but departed from the Church for a time. After she married, an opportunity presented itself for her to return to the Adventist Church, which she did and brought her husband. "I felt like God was calling me to share with others about this renewed relationship with Him." She had that opportunity shortly after that at the baptism of her husband.
John Tremont, a member of the lay leadership team, "is "thankful the series is finally underway," and that it will help the church members to "get back into a cycle of both personal and public evangelism year-round. The Bible tells us to 'resist the devil, and he will flee,' and that is what happened here in this church and our evangelistic efforts."
Gulf States | March 2020