Dora Kendrick-Jones
Norman Robinson (left); Opal Robinson; Omar Blagrove (holding Somarah); Sherese Blagrove; Marion Carberry; and Steve Savory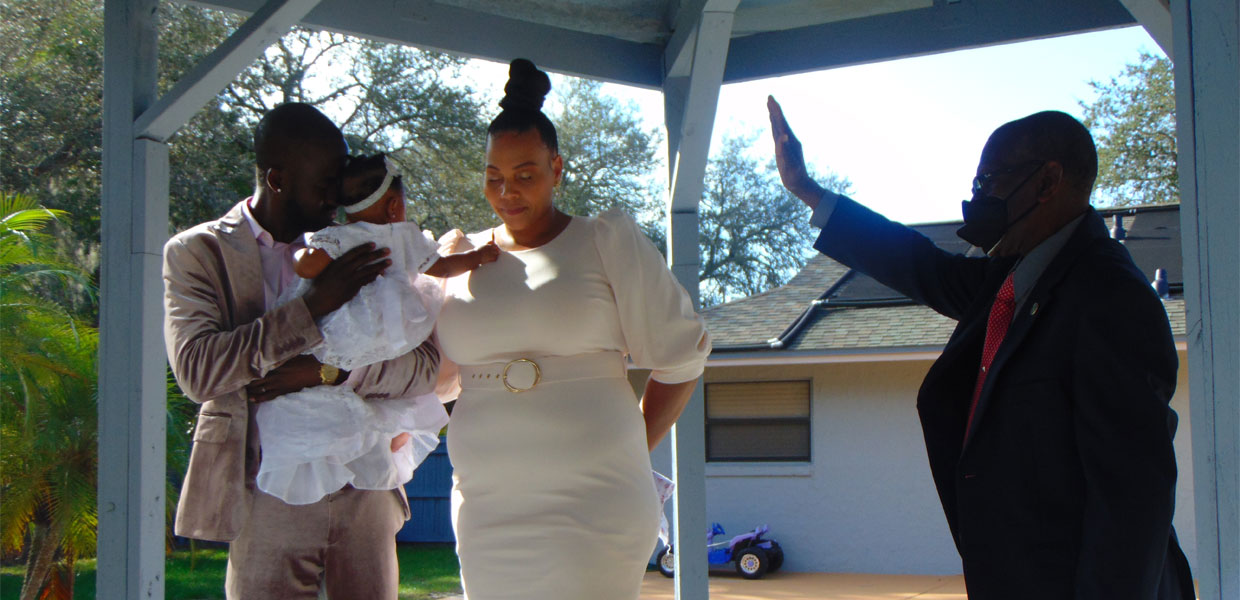 Omar Blagrove (left); Sherese Blagrove; and Winston Hamilton, elder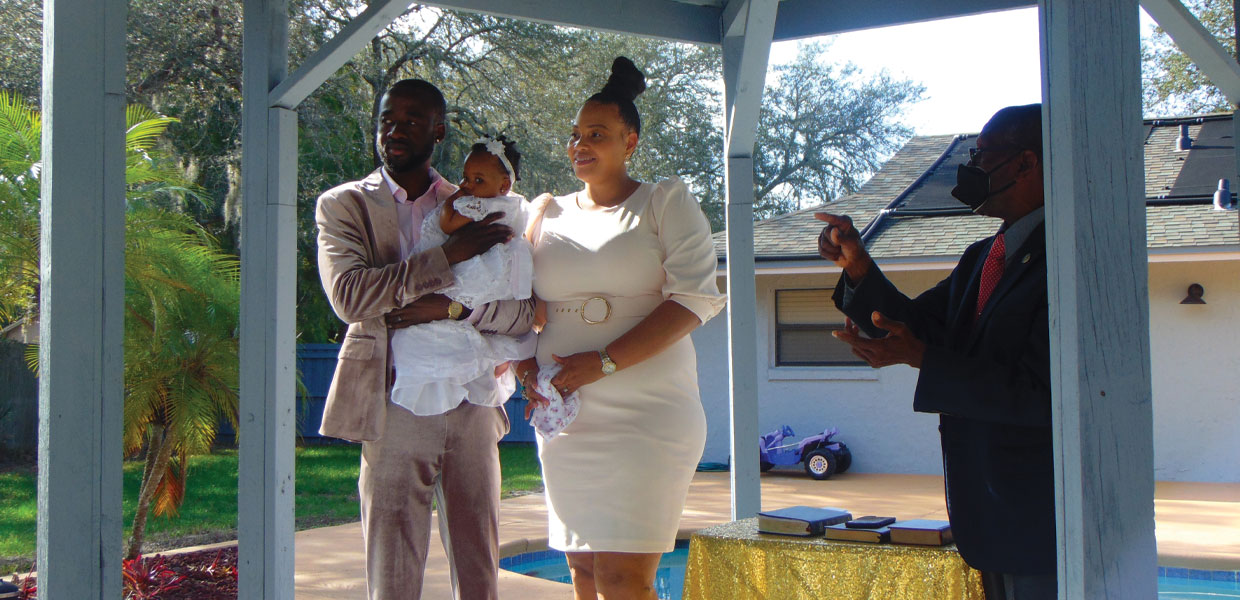 Omar Blagrove (left); Sherese Blagrove; and Winston Hamilton, elder.
As new residents of Orlando, Fla., Omar and Sherese Blagrove recently contacted the North Orlando Seventh-day Adventist Church and requested to have their infant daughter blessed. North Orlando's senior pastor, Olinto Groce, was delighted to accommodate the new members of the community and asked Dora Kendrick-Jones, church clerk, to make the necessary arrangements. However, there was one condition. Because of the ongoing COVID-19 pandemic, the Blagroves requested to have the baby blessing service at their home, which is located very near to the church.
Winston Hamilton, elder, substituting for Groce, who was on vacation, conducted the blessing on Sunday, December 19, 2021. Assisting Hamilton were deaconesses Delores Buchanan and Dawn Robinson. Also in attendance to witness the beautiful occasion was Dora Kendrick-Jones, family members, and close friends.
Hamilton began the service with the singing of the hymns "Jesus Loves the Little Children" and "Happy the Home," which was followed by a reading from the book Child Guidance, then the prayer of dedication.
Groce also sent warm greetings to the family and expressed his appreciation to them for reaching out to North Orlando to have their baby dedicated to the Lord, as North Orlando continues to meet the needs of the community.
Southeastern | March 2022