Garnet McKenzie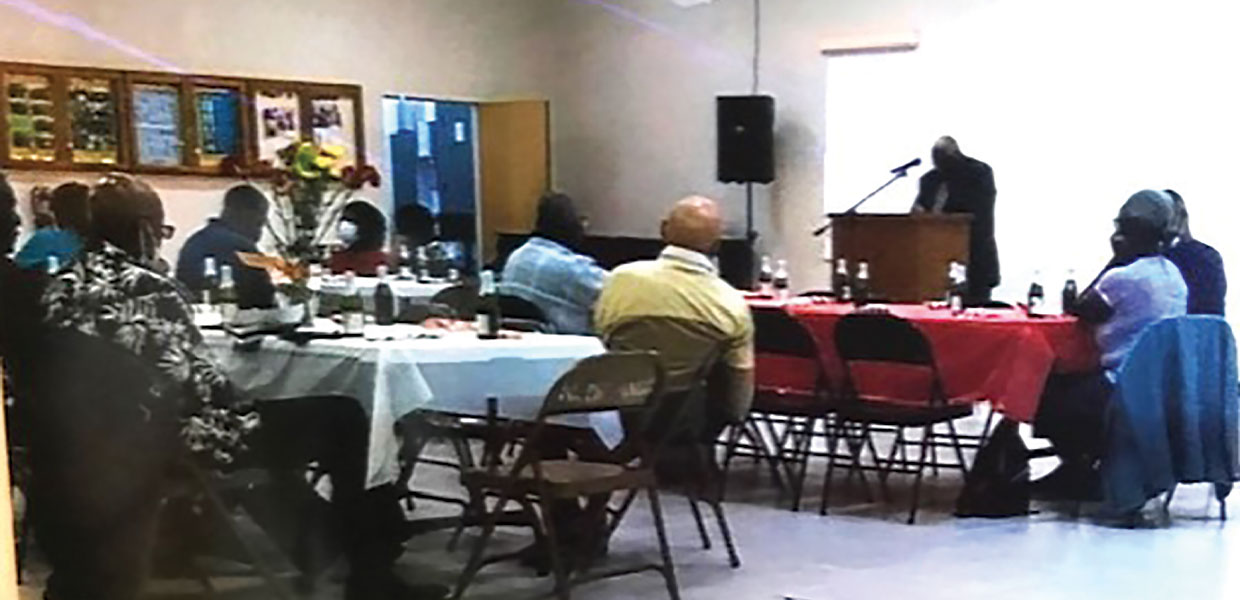 North Orlando Family Life Department holds their year-end celebration.
The Bible exhorts all in Hebrews 10:24, 25 to "…let us consider one another in order to stir up love and good works, not forsaking the assembling of ourselves together, as is the manner of some, but exhorting one another…"
Under the leadership of Garnet
McKenzie, North Orlando's Family Life Department director, the department held its annual end-of-year get-together in the church's Fellowship Hall on Sunday, December 29, 2022. Several members and invited guests were in attendance at the fantastic celebratory event. McKenzie explained that the annual event allows members and guests to enjoy sweet comradeship.
The afternoon's events were opened with a prayer by Anne Campbell, elder, and a musical selection by Ronald Haughton, elder. Paul Bryant, pastor and guest speaker, brought the attendees a special message of hope and reminded them of the Lord's goodness and promises to keep all through the new year. Subsequently, the floor was opened for attendees to give personal testimonies, and many of them related touching stories that spoke of God's goodness.
Refreshments were served, and tokens of appreciation were given to the attendees. Everyone left feeling refreshed and looking forward to 2023.
Southeastern | May 2023