By Rebecca Carpenter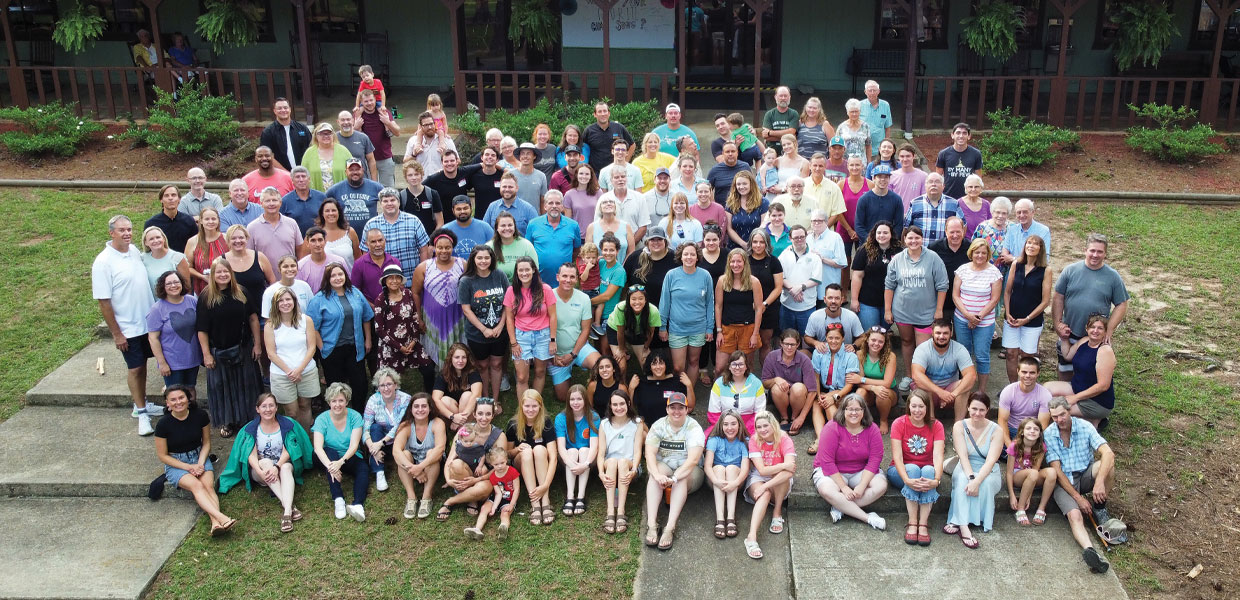 Henrique Gomes
Back in the summer of 1974, a group of young people from the Carolina Conference traveled to the brand new Nosoca Pines Ranch (NPR) for a week of fun and adventure. They were the first to experience NPR summer camp — an experience full of activity, excitement, and spiritual connection designed to help shape their future lives.
Nosoca Pines Ranch was established in 1971 by the Carolina Conference to serve the youth as a summer camp and retreat center for Conference ministry events. Nosoca can house 350-plus guests, can camp up to 1,000 while providing food service and activities to all size groups.
The first building erected was the camp ranger's home near the entrance to the camp. The second was a cafeteria which doubled as a meeting hall. The third was a shed to house supplies, tools, and equipment. When the first campers arrived in 1974 under the direction of the first rangers, the Collins family, they slept in tents.
The cabins at NPR were built through the sweat and toil of church members, with each church assigned to build all or part of a cabin depending on what they could afford. Many members camped in the tents or traveled in on weekends and helped to erect the cabins that are still standing and serving campers today. Fourteen cabins and a medical building were built under this program. To those have been added a gymnasium, aquatic center, several hotel-style lodge rooms, and the horse barn, in addition to housing for year-round staff.
Though postponed in 2021 due to the pandemic, on July 15-17, 2022, all those who served as staff at the camp over its history were invited to return for a weekend of reminiscing and renewed friendships from over the past 50 years. Around 200 attended the event organized by current NPR directors Rick and Helen Faber, and former staff members Marca Age Wilson, Lindsay Morton Little, Roxanne Faber Force, and Elise Faber.
"We wanted to do something special for our 50th anniversary," said Faber, who has served at NPR for the past 19 years. "With the pandemic near its peak, we were forced to celebrate a year late, but it just gave us more time to plan a great weekend for our NPR family."
"We are thankful to the visionaries and workers who made Nosoca Pines Ranch a reality over 50 years ago," said Leslie Louis, Carolina Conference president. "So many amazing things have happened there for the cause of Christ, and I pray that God continues to bless the camp ministry and those who go there to learn more of Him."
Thousands of people young and old have had life-changing experiences at NPR, many of them giving their hearts to Jesus for the first time. With summer camp back in full swing this past season, and retreats and training events being planned left and right, NPR is on track for the next 50 years of fun-filled ministry for all ages.
Carolina | November 2022