BY janell hullquist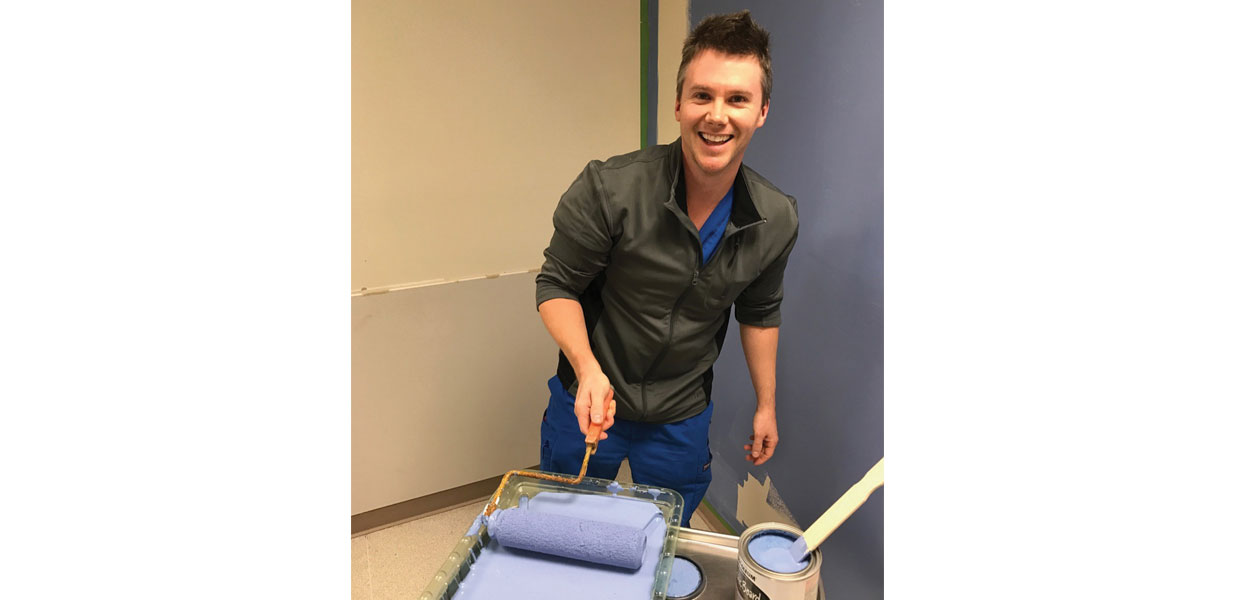 Senior nursing major Mark Childress applies chalkboard paint to the wall of a local emergency department's secure room for psychiatric patients.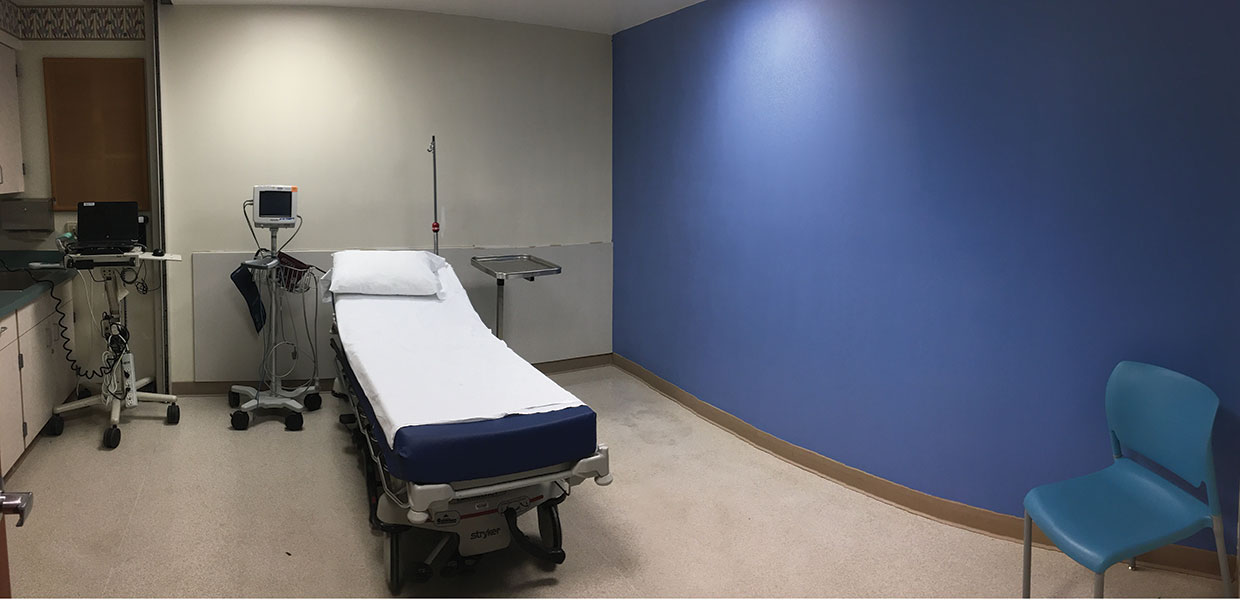 The team's finished efforts with the chalkboard wall provide patients with a safe way to occupy themselves.
Nursing is a hands-on profession often associated with needles, stethoscopes, and bandages. However, in addition to traditional training, nursing students at Southern Adventist University in Collegedale, Tenn., are finding unique and tangible ways to improve the health of their community. Through a newly restructured approach to community health training, bachelor's degree students take a required series of classes that start in the classroom and end up in the community, putting theory into practice. Groups of two to four students partner with local organizations, identify a need, and get to work. The goal is to create and implement a fully-functioning resource that the organization can continue using after the students are gone.
"We want students to get out there, representing not only Southern but also Christ to our neighbors," said Beckie Retzer, assistant professor in the School of Nursing. "We hope these class projects will have a lasting impact both on them and community members."
Mark Childress, senior nursing major, and two classmates identified a need in a local emergency department's secure room for psychiatric patients. To protect occupants from harming themselves, the room was bare and utilitarian, with nothing for them to do.
"We witnessed physical outbursts and mental breakdowns," Childress said. "One man commented that he felt like a caged animal and had nothing else to do besides act out."
Childress' group researched ideas and settled on a simple but effective solution — the team painted one wall with nontoxic chalkboard paint in a soothing blue color, and found a dustless, nontoxic chalk that wouldn't cause harm, even if it was swallowed. This provided patients with an outlet, a way to occupy themselves safely. It was a hit!
"One lady even wrote a thank-you note on the wall before she was transferred," Childress said. Through the team's initiative, the hospital became the first in Tennessee to offer this therapy to its psych patients.
Another group of students collaborated with the Standifer Gap Church, Chattanooga, Tenn., to share better nutrition with the community. Students prepared a recipe booklet that included original recipes, shopping lists, and easy instructions. Then they worked with church members to hold a cooking school where the students demonstrated the recipes.
Other groups took on projects such as translating health pamphlets at a clinic for the underserved, providing diabetes awareness and training in local elementary schools, and working with Muslim refugees in the area to get proper nutrition in their new environment.
"This class helped me to think outside the box," said Shannon DeRogatis, senior nursing major. "I have been a registered nurse for several years, but this really put me outside of my comfort zone. Being able to share the knowledge that I have learned over the past several years was extremely rewarding."
Southern Adventist University | April 2017