sandra hesler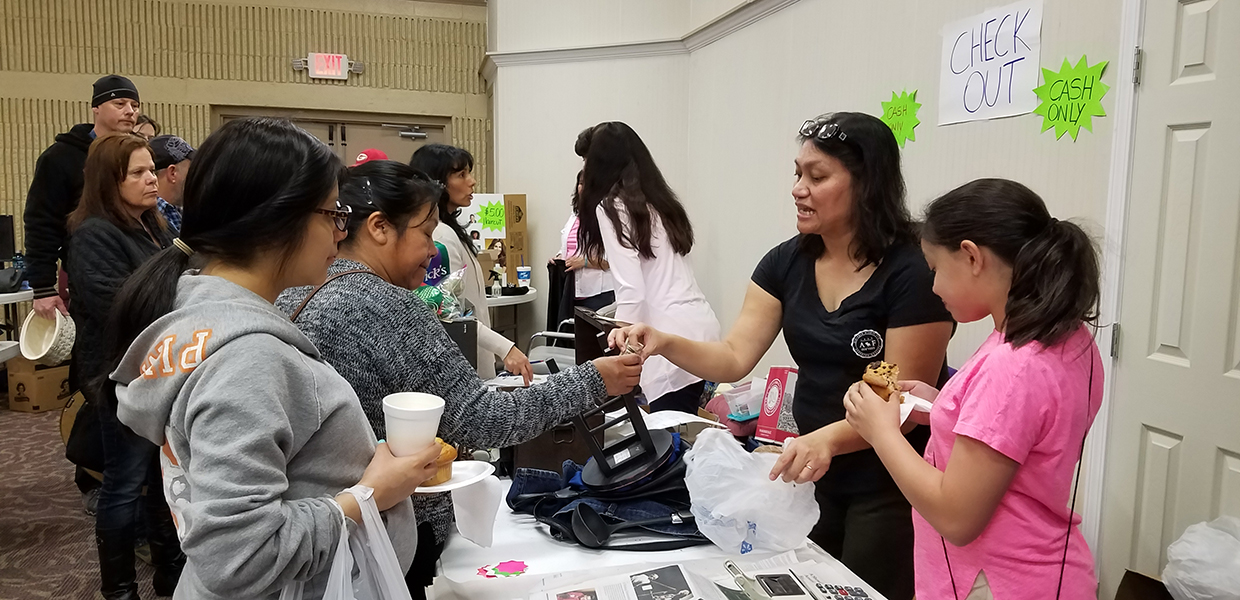 The OAKS bells and chimes choir students received financial blessings as well as raised funds through baking and yard sales.
Submitted by: Sandra Hesler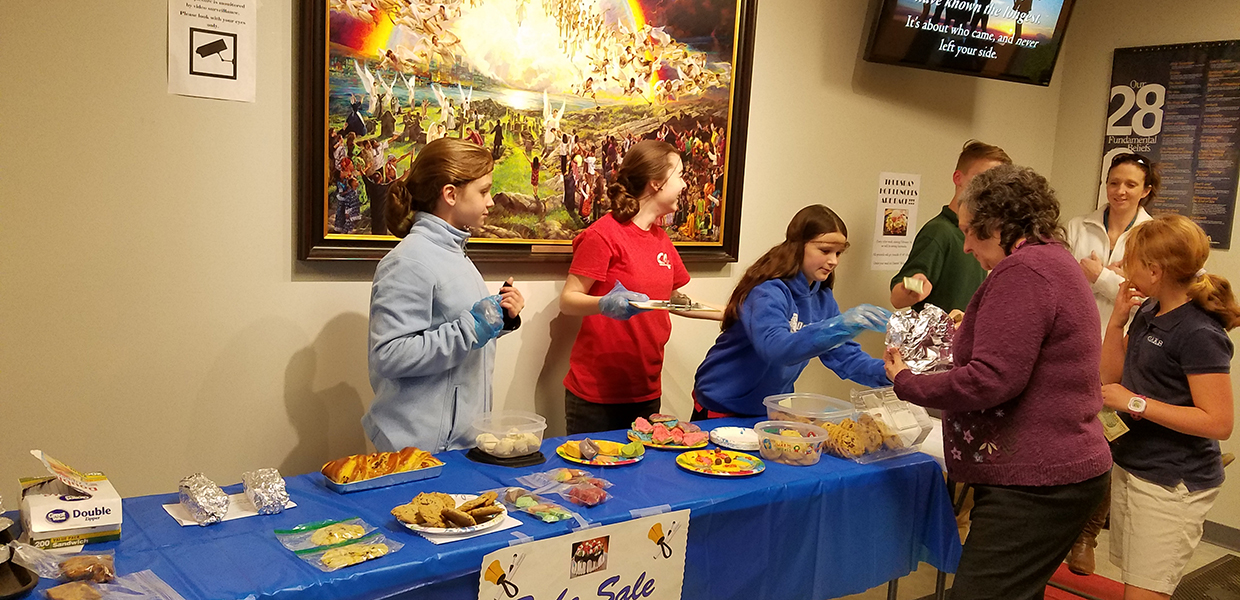 The OAKS bells and chimes choir received a financial blessing for their new equipment, and raised the remainder of the funds through baking and yard sales.
Submitted by: Sandra Hesler
Ministering to area churches is the dream of Mary Wilcox, teacher and director of the Ooltewah Adventist School (OAKS) bells and chimes choir in Ooltewah, Tenn.
The opportunity arrived when the First Cumberland Presbyterian Church graciously lent their bells and chimes equipment to OAKS at the beginning of the 2016-2017 school year. Students with little to no musical knowledge now had the privilege of learning music.
As a thank you for the generosity of the Presbyterian Church, the OAKS bells and chimes choir performed at one of their church services, bringing a blessing to the members through their music. Many words of appreciation were expressed to Wilcox and the student choir.
A performance at the Ooltewah United Methodist Church, next-door neighbors to the OAKS school, resulted in an unexpected and welcome blessing. Arriving back at OAKS after the performance, Wilcox opened a thank-you card from the Methodist church, and discovered a check for $500 to go toward the choir's fundraising project that had been sparked by a $5,000 gift earlier in the 2017-2018 school year.
Bell choir students raised the remaining needed funds through the sale of baked goods and T-shirts. Additional funds were also raised through a church community-wide yard sale. By April 2018, Wilcox was able to purchase new bells for the choir.
Spreading the joy of worshipful melody and cheerful praise, the OAKS bells choir continues to return the blessing to the people and churches in the Chattanooga, Tenn., community. The new bells will provide a valuable and continuing educational opportunity for the students to grow, not only in practical music education, but also in real-world community outreach.
The school expresses thanks to all who made this possibility a reality, as well as to Wilcox for fulfilling her childhood desire to spread the blessing of music. This is now playing out in the lives of OAKS students and their community.
Georgia-Cumberland | June 2018