staff writer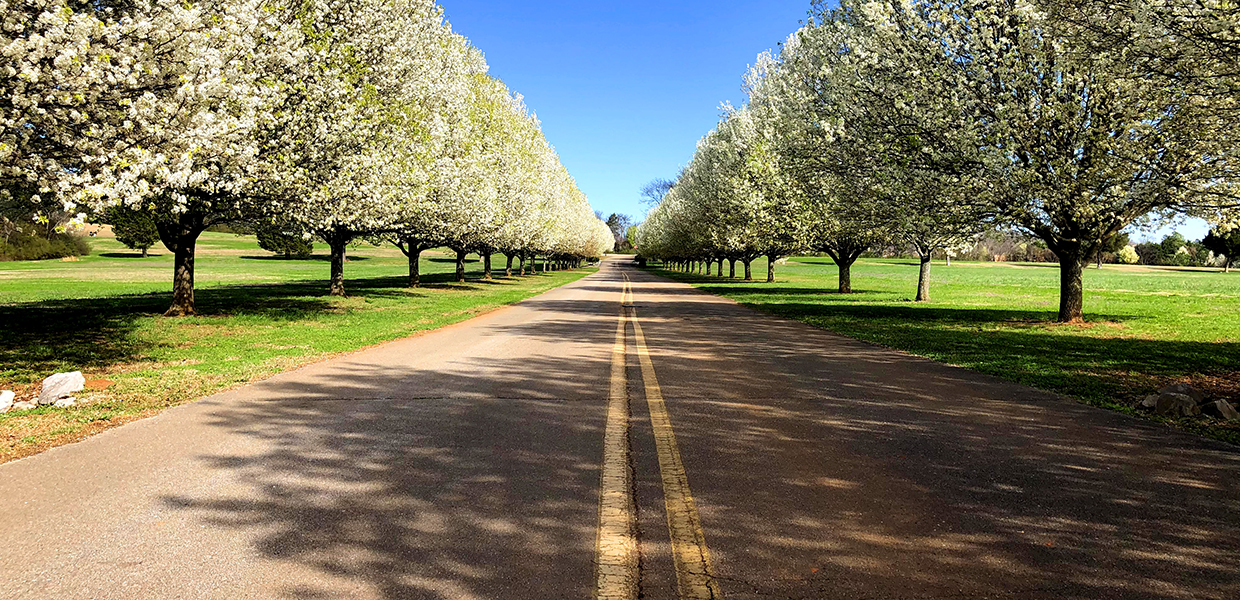 Road leading to Oakwood Memorial Gardens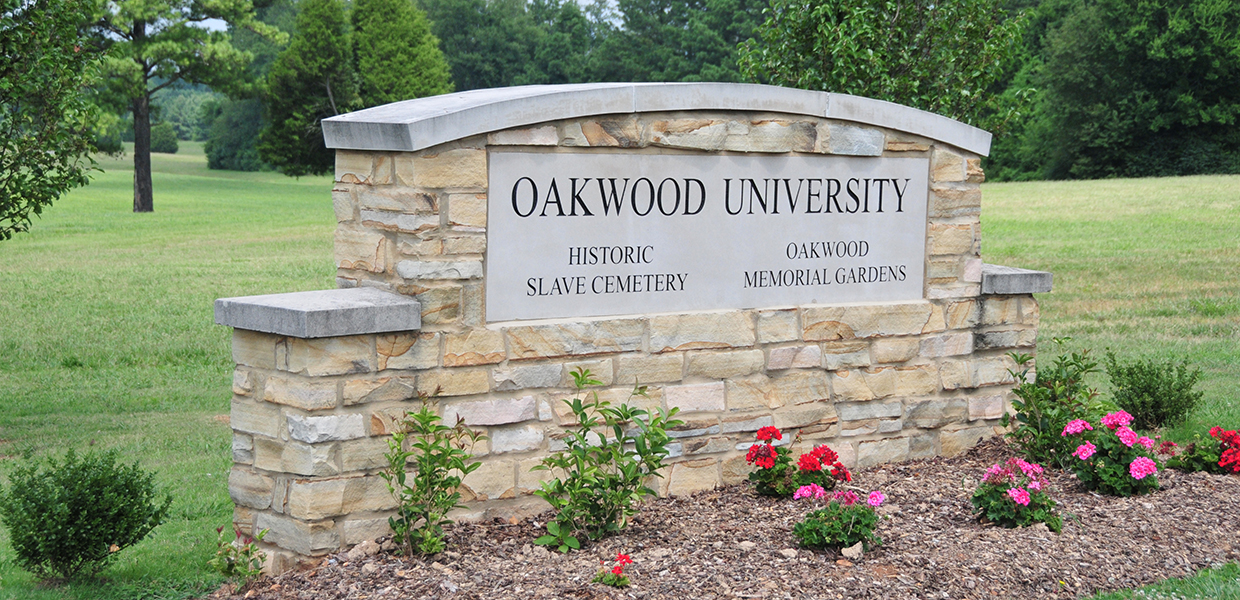 Oakwood Memorial Gardens sign
Since its establishment in 2001, Oakwood Memorial Gardens Cemetery in Huntsville, Ala., has been filling a need for families experiencing the loss of a loved one. The 15-acre cemetery is located at the southern boundary of Oakwood's property, near the Historic Slave Cemetery and Pioneer Lake.
How comforting it is to know that their loved one is resting in a place that is naturally lovely, and can be considered, in many ways, "sacred ground." It is a peaceful place where family members can pause and remember their loved ones.
In the mid-1970s, while pastoring the Oakwood College Church (now Oakwood University Church), Eric C. Ward expressed a desire to see a cemetery on the campus. Delbert Baker, then Oakwood president, championed the concept some 30 years later, and Ward's dream became a reality. When Ward died in 2004, he was buried in his hometown of Los Angeles, Calif. However, in 2017 his family decided to move his remains to Oakwood Memorial Gardens Cemetery — a fitting decision since the cemetery might not exist were it not for Ward's vision. Some well-known black Adventists are buried there, including Earl E. Cleveland, Eva B. Dykes, and Garland J. Millet.
The current Oakwood University president, Leslie Pollard, Ph.D., D.Min., has dramatically expanded the business operation of the cemetery as one of Oakwood's industries.
Gerald Kibble, cemetery director, and other personnel will be available at burial services to ensure that families' plans are executed, and guests are comfortable during graveside services.
Each Memorial Day and Veteran's Day, American flags are placed on the graves of veterans buried in the cemetery in honor of their service to their country.
Oakwood University | June 2018