BY staff writer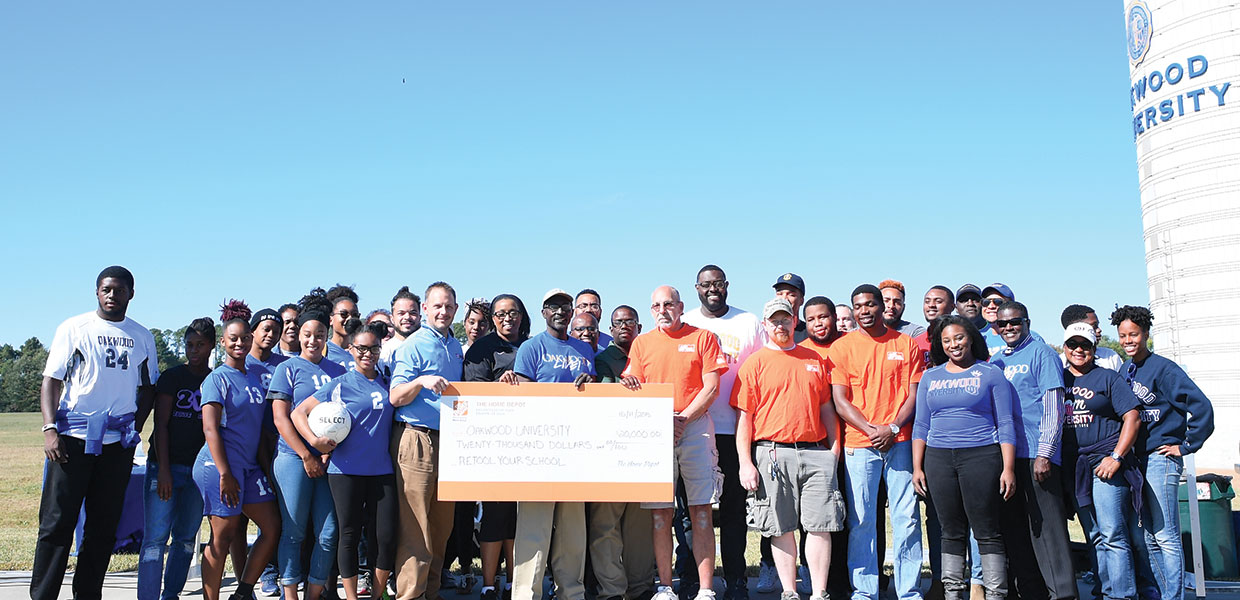 Representatives from Home Depot presented a $20,000 check to Oakwood University administrators Kisha Norris, executive director for advancement and development, and David Knight, vice president for student services.
Anthony Chornes II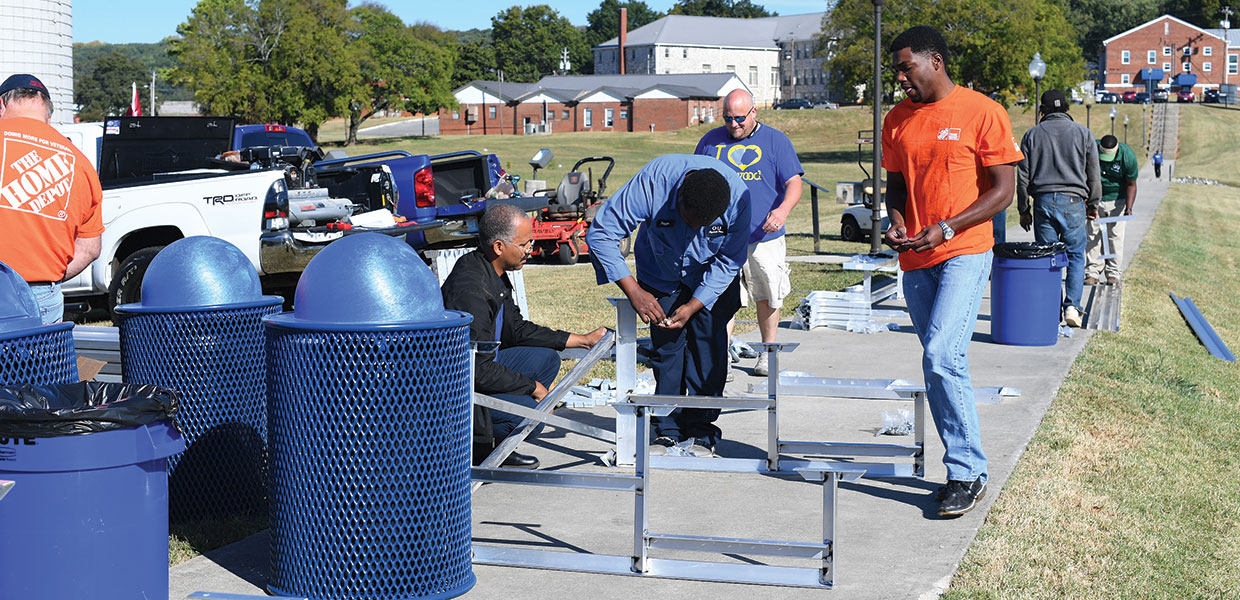 Staff and student volunteers worked with Home Depot craftsmen to construct bleachers at the soccer field.
Anthony Chornes II
More than 25 volunteer students and employees gathered on the sidewalk near the Lawrence & Sadie Jacobs Memorial Silos Plaza on October 11, 2016, to help the team from Home Depot assemble bleachers for the soccer field. During the assembly process, everyone took a moment for a photo opportunity as Home Depot presented Oakwood University with a check for $20,000, representing Oakwood's winning the Tier II 2016 Home Depot's Retool Your School campus improvement grant. Representatives from ASPiRE Television were on hand to film the day's activities, and the segment will be aired at a future date.
Oakwood University | December 2016