Medgine Bonzil
During an evangelistic meeting, Jonathan Acosta shared the hope that Jesus changed his story from prisoner to proclaimer of the Gospel of Jesus Christ.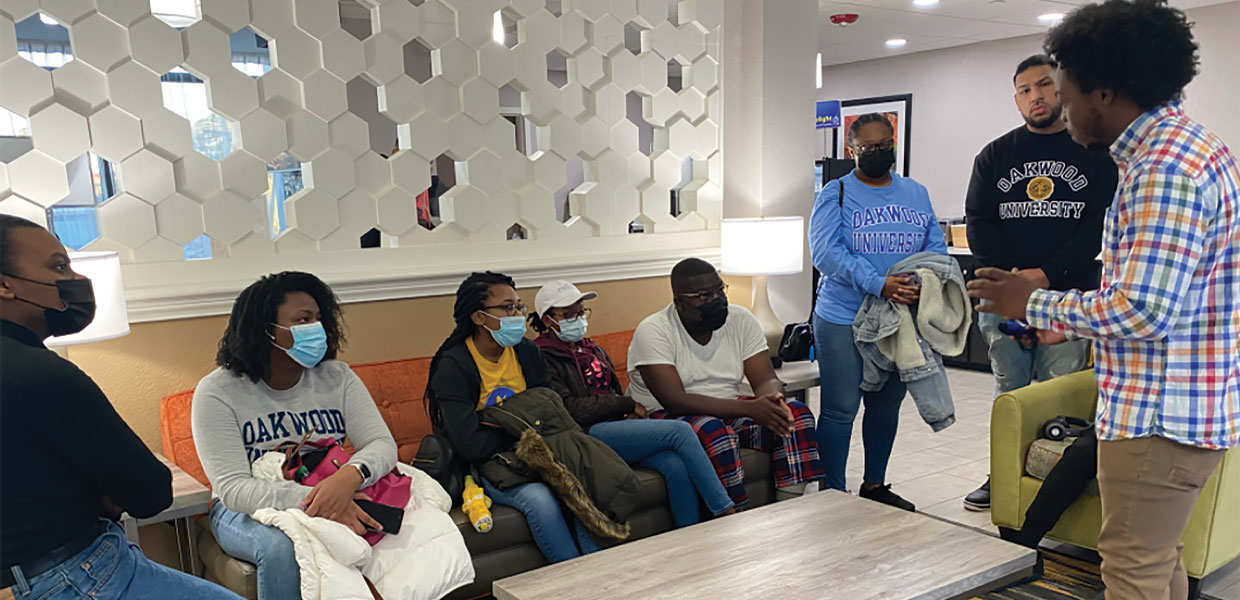 Worship leader Ryan Washington, theology student at Oakwood, shares a morning devotional thought with his peer missionaries.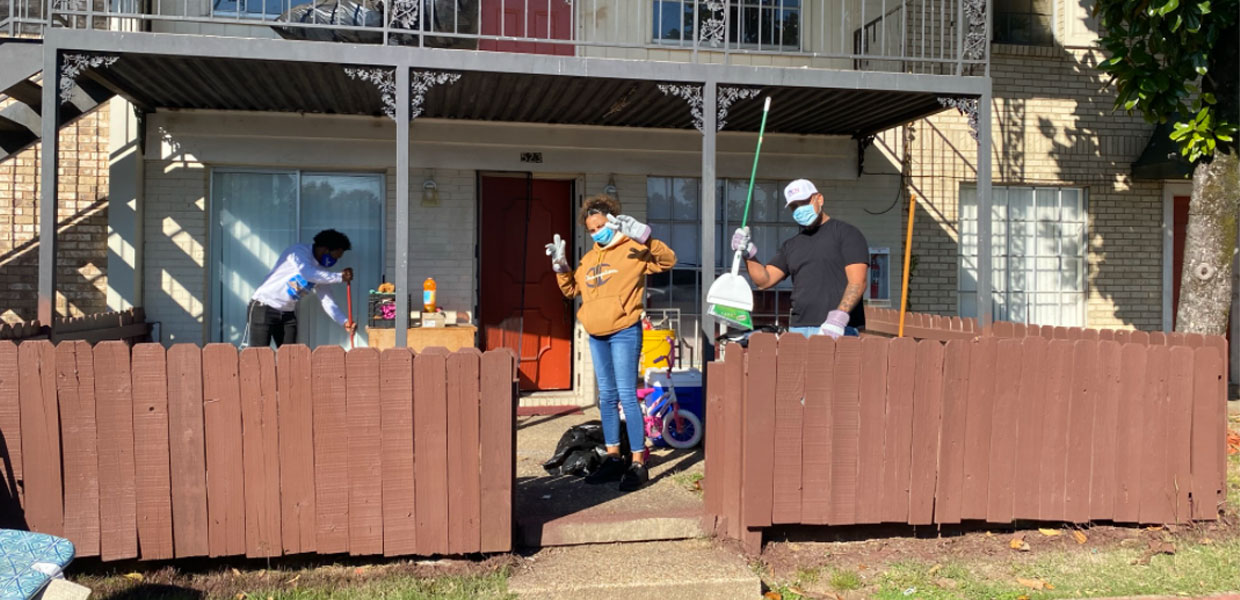 Oakwood students shared hope in a slowly gentrifying minority community.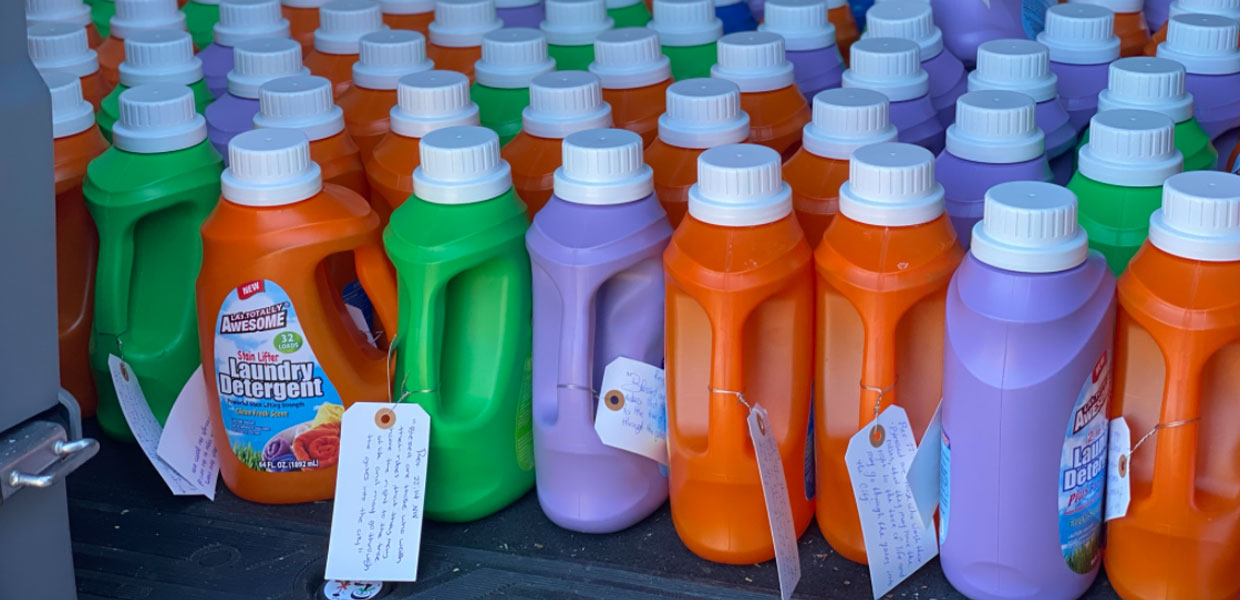 On Sabbath afternoon, Leah Fuller led the group in delivering 200 gallons of detergent to homes in neighboring communities. Attached to each gallon was a biblical message of hope.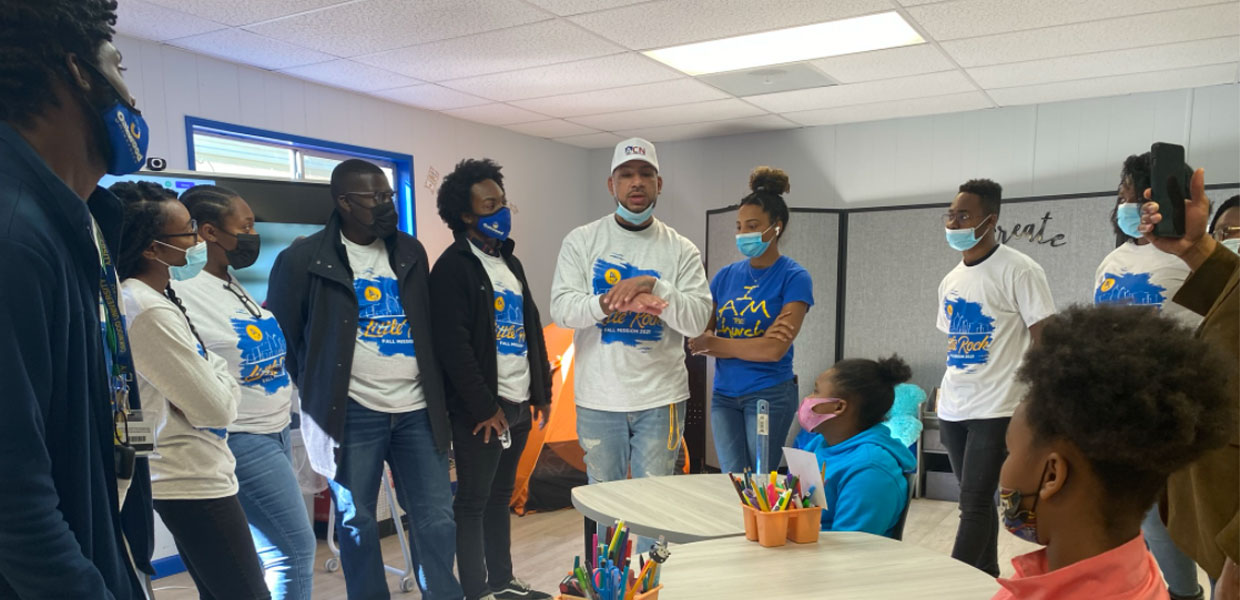 Oakwood students visited the Shiloh Excel Academy to share life lessons and offer a brief mentoring moment.
Eleven students under the leadership of Medgine Bonzil, Oakwood University (OU) chaplain, spent November 3-8, 2021, in Little Rock, Ark., for the "Good News: Hope and Purpose" mission trip. Students' majors include theology (3), biomedical sciences (2), business and marketing (2), and social work (1).
The students organized into mission teams that made the ministry in Little Rock possible, along with the support of the Office of Spiritual Life, Oakwood University staff, and administrators. During the six days in Little Rock and by God's grace, Oakwood students engaged in relationship-building with sister HBCU Arkansas Baptist College (ABC) against Black-on-Black violence; community beautification with Brighter Yards project; a three-night evangelistic meeting at Little Rock Shiloh Seventh-day Adventist Church; delivery of 200 gallons of detergent in various neighborhoods; and a special OU Ambassador visit to Shiloh Excel Academy.
The mission trip started with a visit to the Arkansas Baptist College, where the director of ABC's Derek Olivier Research Institute (DORI), Edmond Davis, professor, and staff warmly greeted the group. The main goal was to begin the process of establishing a sustainable relationship between ABC and OU with the goal of bringing value and hope to urban communities. While at ABC, OU students were invited to the ABC Buffalo Radio Station where they shared how Oakwood is contributing to the community of Huntsville, Ala., through education, Healthy Campus Healthy Community outreach, and the Community Health Action Center. Later, OU students joined ABC's weekly chapel service, bringing the Oakwood spirit through music, fellowship, and prayer.
The worship team organized a three-night evangelistic meeting at the Little Rock Shiloh Church under the leadership of Kevin Bruce, pastor. The theme was "Hope & Purpose." The speaker lineup included Jonathan Acosta, Ryan Washington, and Kee'Laun Crum.
Led by the ingenious minds of the creative team, and because of the cold, this evangelistic meeting turned into a drive-in meeting where attendees could enjoy the service from the comfort of their cars while enjoying a cup of hot chocolate.
The next Office of Spiritual Life mission trip to Pageland/Rockhill, S.C., is scheduled for February 23 to March 2, 2022.
Oakwood University | February 2022