BY debbe millet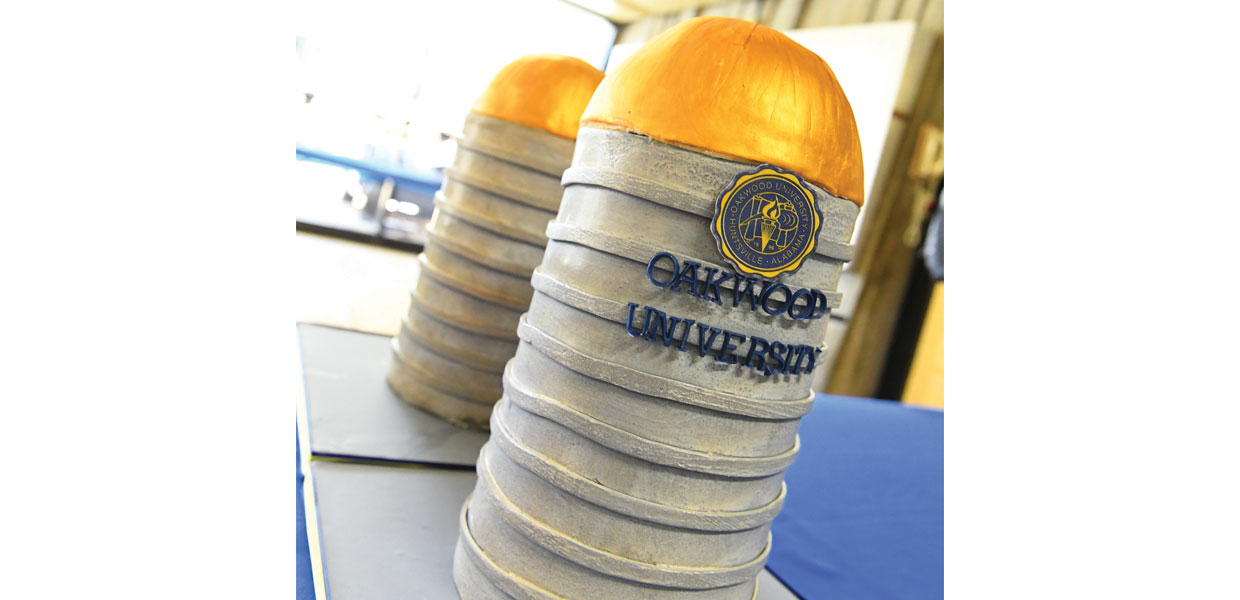 These two cakes depict the Oakwood University iconic farm silos.
Anthony Chornes II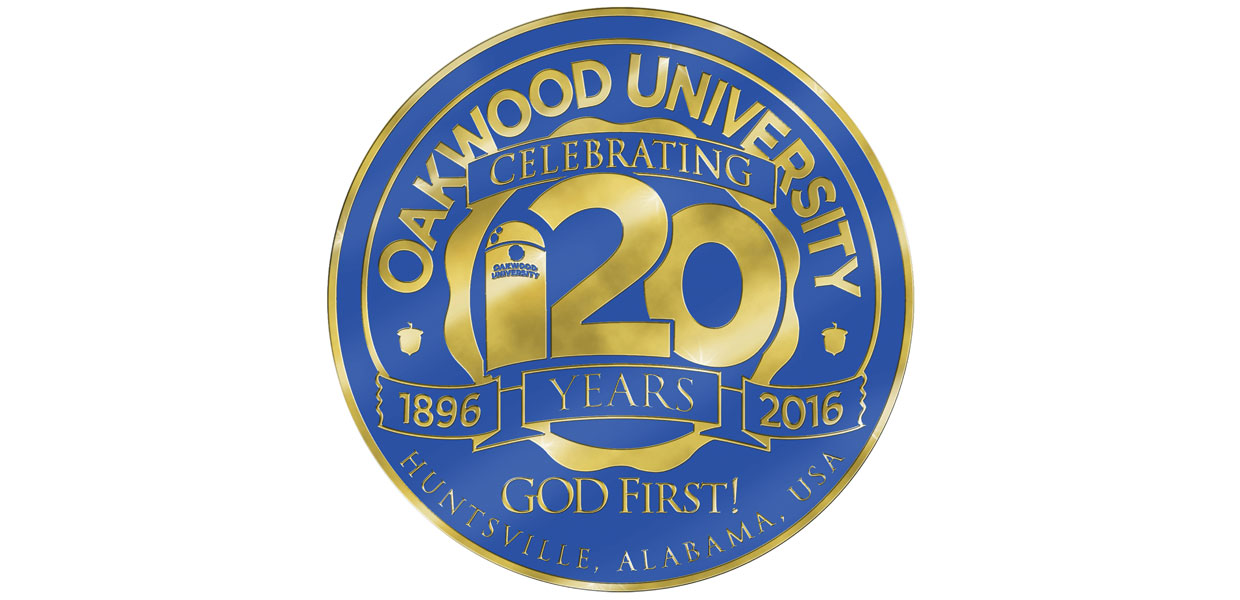 Anthony Chornes II
Oakwood Industrial School, Huntsville, Ala., opened its doors to 16 students on November 16, 1896. On November 16, 2016, 120 years later, Oakwood University concluded a week of celebratory activities that have been named Founder's Day.
On November 10, the E.E. Rogers Biblical Languages & Resource Center was dedicated, honoring Ernest E. Rogers, Ph.D., who served as Oakwood's first full-time professor of biblical languages, from 1945 to 1979. The Center fosters the learning and use of biblical languages, and provides computer-based resources for students.
Later that afternoon, a portrait honoring J.L.Moran, president from 1932 to1945, was unveiled at Moran Hall; Moran was Oakwood's first African-American president.
Several alumni were the speakers for various services during the celebration, including Carlton P. Byrd, D.Min., 1994; Anthony Bolden, 2015; MyRon Edmonds, D.Min., 1999; and Calvin Rock, Ph.D., 1954. A Gospel Music Fest took place on Sabbath evening, November 12, featuring the Aeolians and guest choirs from Bethune-Cookman University and Alabama A&M University.
On November 16, a "Happy Birthday, Oakwood!" social was held, complete with birthday cake and balloons, to celebrate. Mr. and Miss Oakwood encouraged all to wear Oakwood gear on Founder's Day in commemoration of the 120th birthday.
Founder's Day festivities concluded that evening, following Prayer Meeting at the Lawrence Jacobs Historic Silos Plaza, with hot chocolate, donuts, cider, and a fireworks display.
Oakwood University | January 2017