Maquisha Mullins, Ph.D., OUC PR/Communication Ministry team member.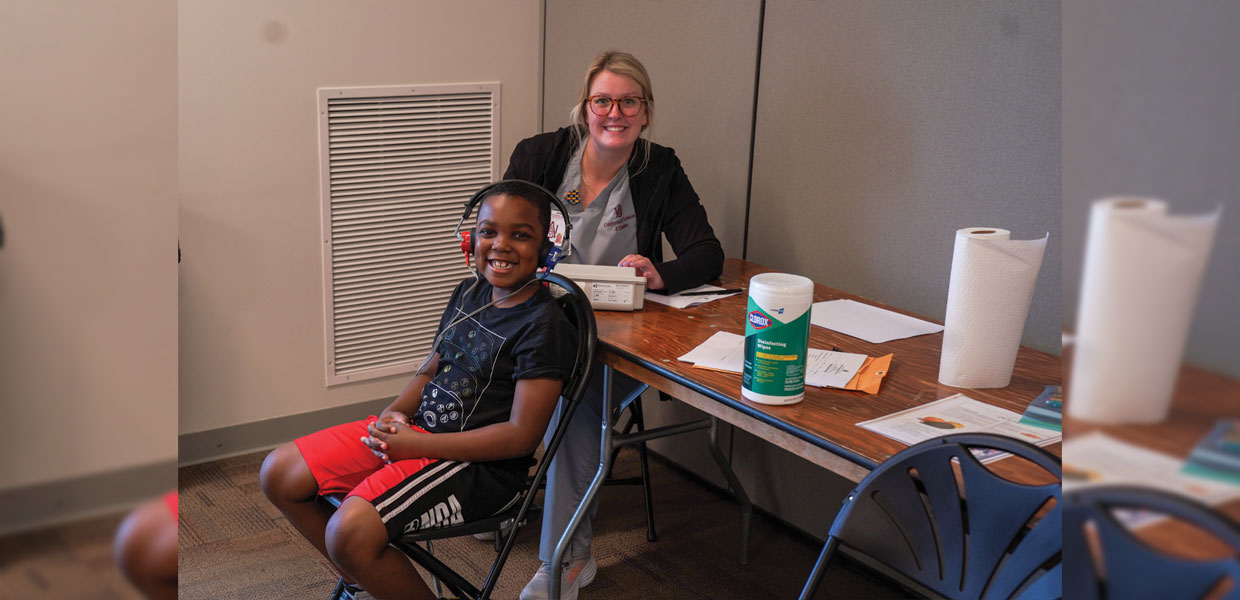 Audiology screening by Alabama A&M student
Joseph W. Booth Jr.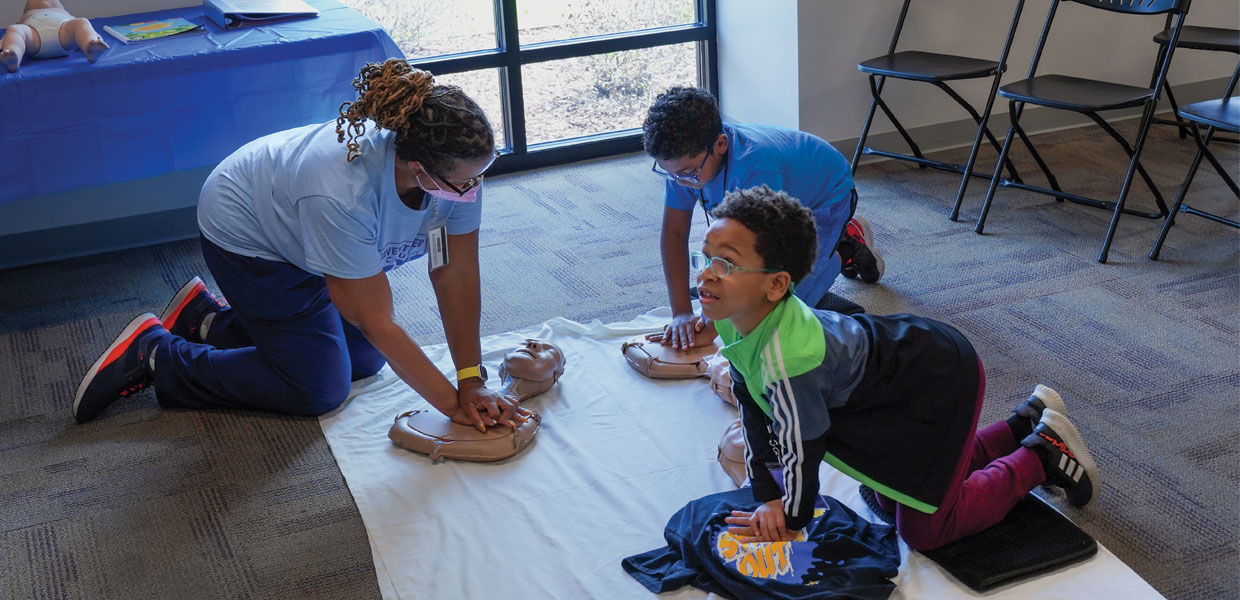 Nurse Veronica trains Skylar Matthews and Caleb Mullins on CPR compressions.
Joseph W. Booth Jr.
The cloudy rain-drizzled Sunday morning of April 16, 2023, marked the Oakwood University Church (OUC) Adventurers' Annual Children's Health Fair (CHF), but it did not dampen the excitement.
The CHF, led by Brenda Harrigan, Adventurers Club director, is an annual celebration of wellness and education. Though all are welcome to attend, it is designed specifically for children, preschool to fourth grade, which makes it extra special.
Bringing together OUC children, families, and the community, the fair started with a "Fun Walk" around the church premises, followed by a delicious breakfast to fuel participants for the day's activities.
The vibrant atmosphere was stoked by an interactive passport journey encouraging children to explore different stations, and gather knowledge about the importance of sunlight, fresh air, and drinking water along the way. Laughter filled the air as they eagerly solved puzzles, answered health trivia, and earned prizes.
A variety of health screenings ensured that the children and their families received valuable information about their well-being. The screenings covered hearing, height, weight, and dental health, promoting early detection and prevention of potential issues. In addition, CPR training sessions demonstrated the essential steps of life-saving compressions.
To further promote the joy of movement, an exercise station offered guided, age-appropriate stretching and calisthenics. The children delighted in the opportunity to race through the more than 75-foot inflatable obstacle course used to amplify the importance of an active lifestyle.
As the health fair ended, the children departed with smiles on their sun-soaked faces, and a newfound understanding of ways to take care of their bodies. For them, it was a day filled with laughter, learning, and the promise of a healthier future.
South Central | October 2023