BY Maquisha Mullins, Ph.D.
Chandra Mountain, Ph.D., Oakwood English professor, coordinated the AEA Conference activities.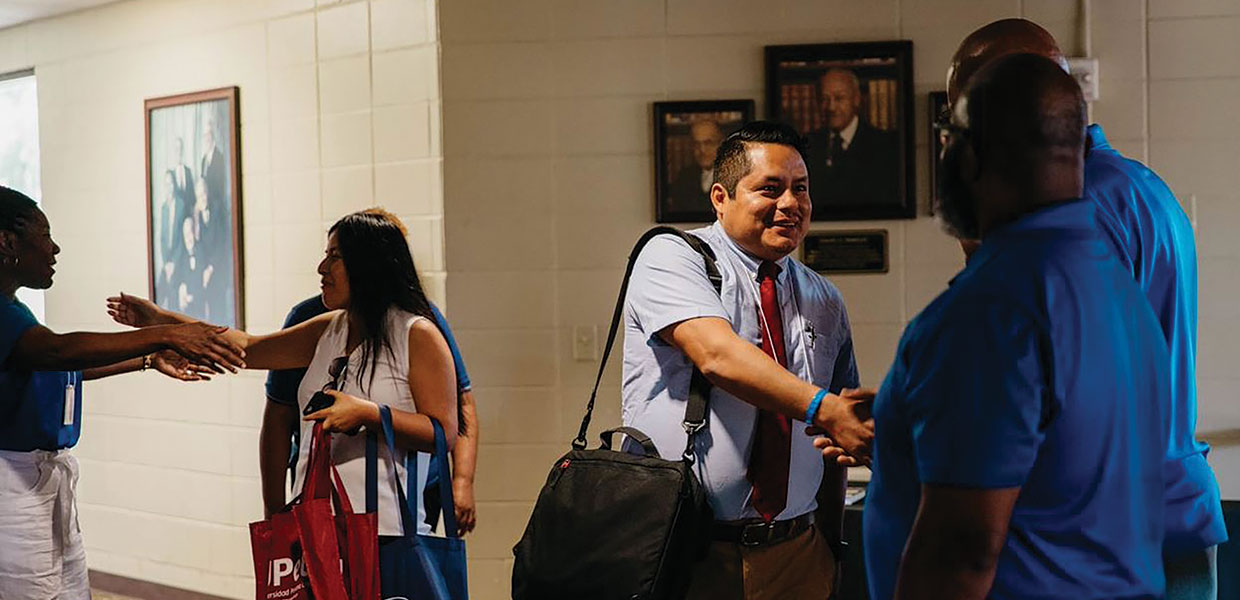 Members of the international Adventist English Association greet each other at the Moseley Complex.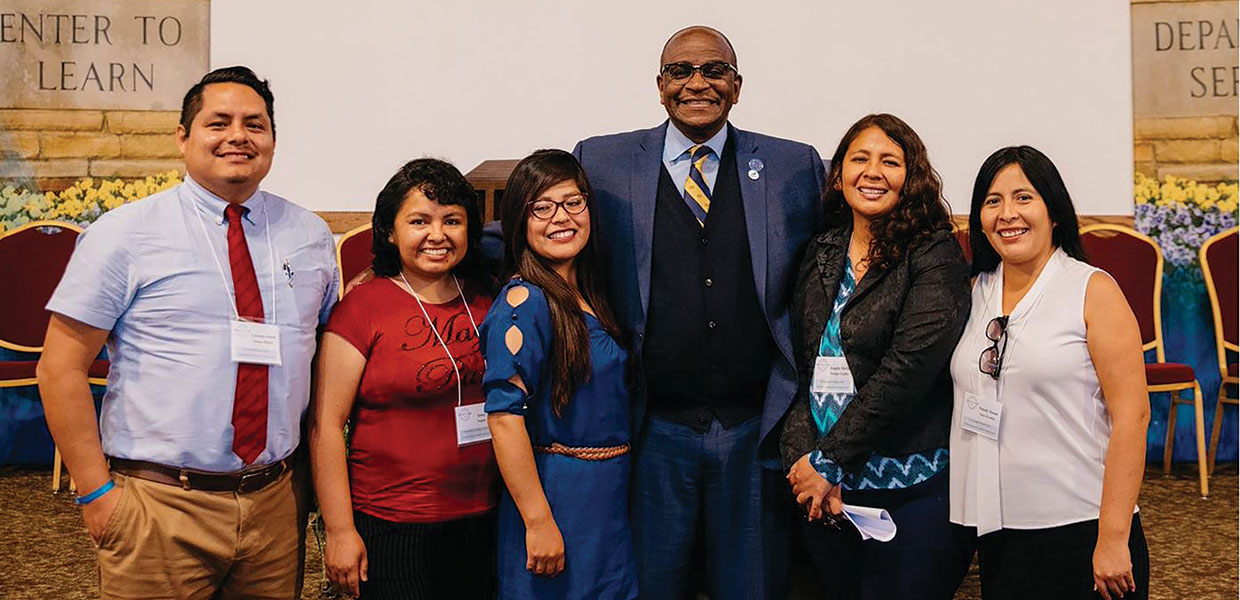 Leslie Pollard, Ph.D., D.Min. (center), pauses for a photo opportunity with visitors from Peru and Bolivia during the AEA Conference. Pictured are Josue Quispe (left), from the Universidad Peruana Union; Jenny Nogales, Universidad Adventista de Bolivia; Melysa Cari Mamani, UPeU; Jasmin Alejo Evagelista, UPeU; and Angela Rosales and Nataly Saez Zevallos, from UPeU.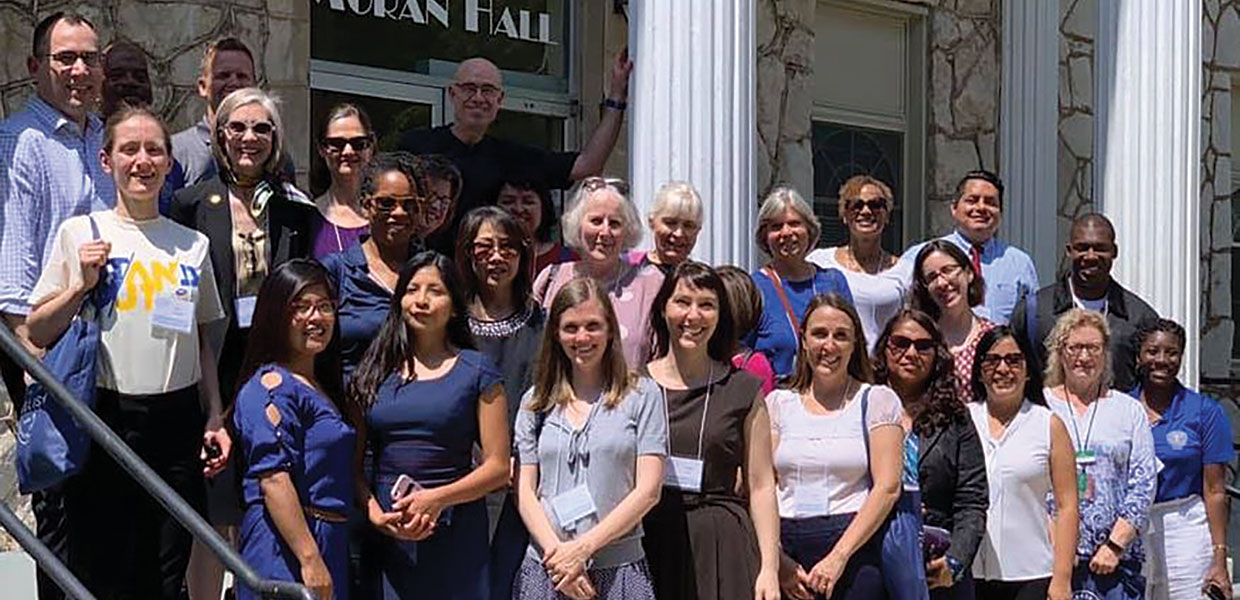 AEA members pause for a photo on the steps of Moran Hall during their tour of Oakwood's campus.
For the first time since the organization was established in 1968, the Adventist English Association (AEA) met on the campus of Oakwood University (OU), Huntsville, Ala., on Friday, June 21, 2019. The Department of English and Foreign Languages welcomed the international members of the AEA. Approximately 70 percent of the attendees were first-time visitors to the campus. Jenny Nogales from Adventista de Bolivia said, "It is warm here; we were treated very kindly."
The conference location rotates through the Seventh-day Adventist colleges and universities around the world, and convenes only once every three years. This year's AEA was unique because it was hosted jointly on both campuses of Oakwood University and Southern Adventist University.
Monique Pittman, professor of English at Andrews University, a first-time visitor to Oakwood, commented, "I feel so welcomed, and am eager to learn more about the history of the University." She went on to mention how interested she was in the powerful role OU has "…in taking the pain of the past and using it for inspiration."
The morning began in the Moseley Chapel, where Leslie Pollard, Ph.D., D.Min., president of Oakwood, offered opening words that emphasized and celebrated the complexities of the English language. Ramona Hyman, Ph.D., chair of Oakwood's Department of English and Foreign Languages, initiated the celebration of the spoken word by sharing her work, and encouraging OU professors and other attendees to share their favorite or original poetry. The day also included a walking tour around the campus, a visit to the Clara Peterson-Rock Museum in the Eva B. Dykes Library, lunch, and afternoon sessions in the Bradford Cleveland Brooks Leadership Center. The concluding moments on Oakwood's campus, before departing for Southern Adventist University, were spent in reflection at the historic slave cemetery.
Conference participants enjoyed the time spent on the sunshine-soaked campus of Oakwood University, and look forward to an opportunity to return. The next AEA conference is scheduled for June 2022, and will be held in Peru.
Oakwood University | September 2019