BY staff writer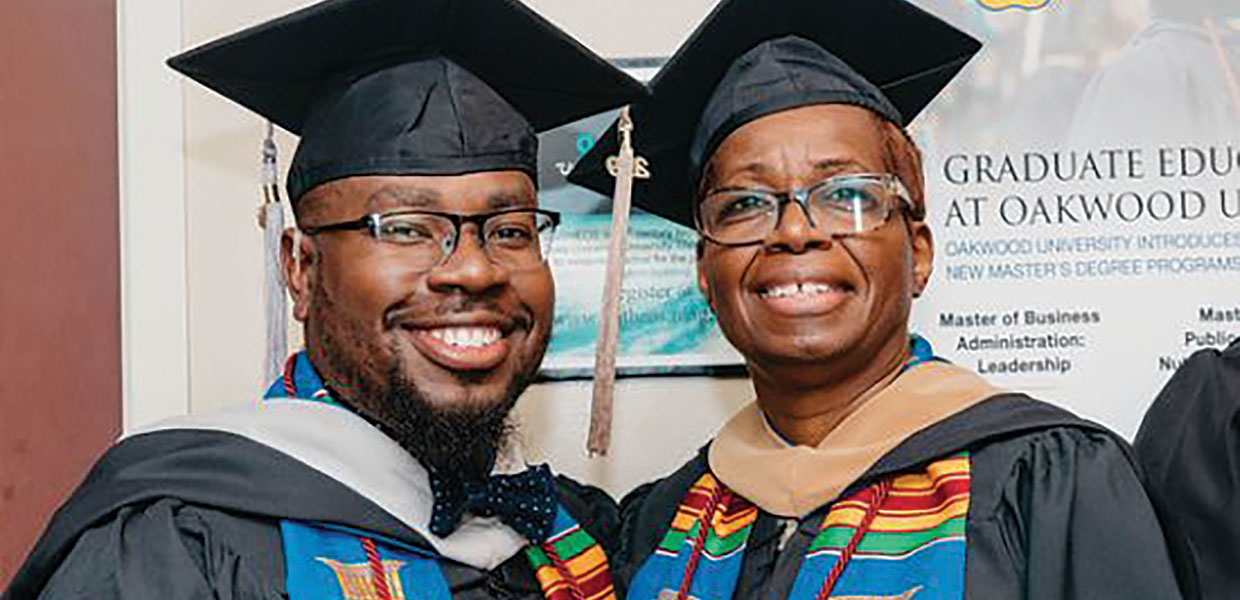 Jonathan Johnson, and his mother, Paula Johnson, graduated together. Jonathan began as a freshman at Oakwood University in 2011. He returned to Oakwood and restarted his educational journey, and graduated with his mother, Paula, who marched with the class of 2019, some 47 years after she started matriculating at Oakwood.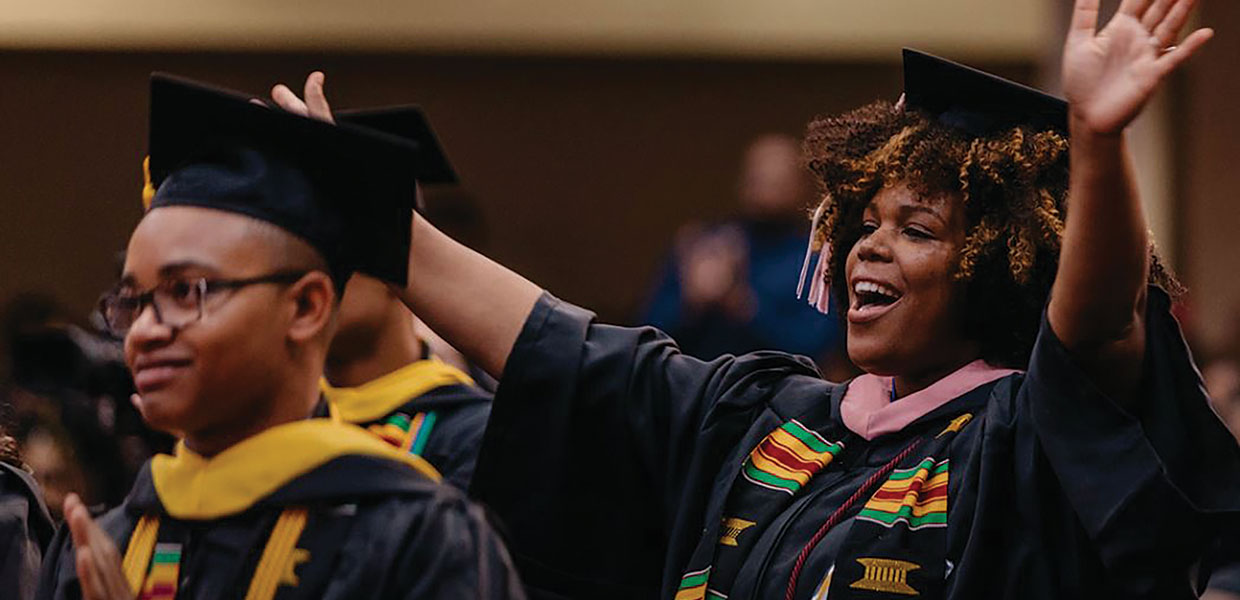 Conrad Fletcher and Eliza Jane Francis expressed exuberance during the Consecration service on Friday night.
Oakwood University hosted its 2019 Commencement Exercises, May 9-11, 2019, for 328 students who entered to learn and have now departed to serve. During the program, the Philanthropy Award was presented to Walter and Christine Ince. Honorary doctoral degrees (doctor of humane letters) were awarded to Lois Peters and Ed Zinke. An additional four guest graduates participated in the Commencement ceremony on Saturday night. Guest graduates are defined as those who chose not to march at their respective institutions because of Sabbath observance and other scheduling concerns. Judge Greg Mathis was the Commencement speaker.
The oldest graduate in Oakwood's Class of 2019 was 69 years old, and the youngest graduate was 20 years old. There were 193 females and 135 males. The countries of origin for the Class of 2019 include Antigua, Bahamas, Barbados, Bermuda, Canada, England, France, Haiti, Ivory Coast, Jamaica, Trinidad, United States of America, and the Virgin Islands.
Here are some other interesting statistics about the Class of 2019:
Graduate Honors
Summa Cum Laude – 9
Magna Cum Laude – 18
Cum Laude – 50
Honorable Mention – 50
Schools
School of Arts & Sciences – 123
School of Business – 112
School of Nursing & Health Professions – 84
School of Education & Social Sciences – 42
School of Religion – 34
Top Majors
General Studies – 51
Dietetic Internship – 31
Biology – 29
Organizational Management – 18
Nursing – 18
Ministerial Theology – 17
Specialty Degrees
Masters – 10
Adult & Continuing Education (LEAP) – 52
Number of Graduates – Top Five States
Alabama – 120
California – 42
Florida – 32
Georgia – 32
New York – 29
Oakwood University | July 2019