BY NATALIE BOONSTRA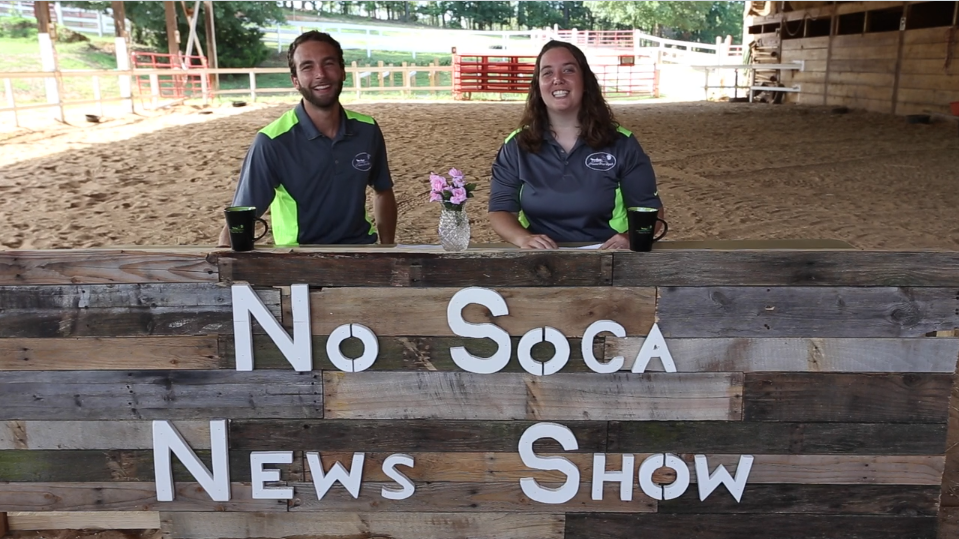 With the closure of summer camps due to COVID-19, Rick Faber, summer camp director of Nosoca Pines Ranch, and his admin- istrative team worked quickly to make an online option available. The morning segment, "Nosoca News Show," was free and available on various social media platforms, like Facebook, where any child could tune in and get a quick spiritual nugget from the Nosoca team. Those who wanted to enroll for a broader summer camp experience signed up for an evening worship program, and received a T-shirt and decision card that would normally be distributed at camp.
This year's theme focused on Bible characters who were set apart from their friends or family, with the intent of helping children with the loneliness and separation from friends during quarantine. A total of 178 children signed up, and many responded to the decision cards; 15 accepted Jesus for the first time, and seven asked for Bible studies.
"We wanted to provide kids with the physical decision cards, so they can make tangible decisions," said Faber. "The program is intended to give kids a taste of Christianity, or help it feel attainable."
Although Faber and his team didn't initially feel equipped to provide online summer camp, they had the help of volunteers to get the program off the ground. Each lesson had a story, and a practical "wrap up" to reinforce the nightly spiritual lesson. The videos simulated the feeling of evening worship at camp, and provided an opportunity for the whole family to tune in and join their camper.
"Our team understood that we were taking something on that we were not qualified for, but the Lord blessed our production," said Faber. "We had awesome volunteers who came out from time to time to help with production and filming of the videos. We've had all kinds of people en- gaging with the program, and the kids were still able to identify with some of the staff they look up to from previous summers."
Decision cards from the kids were sent to local churches in the Carolinas to follow up on their desire to know Jesus better, and the cards are still coming in!
Carolina | November 2020