Pastor Troy Brand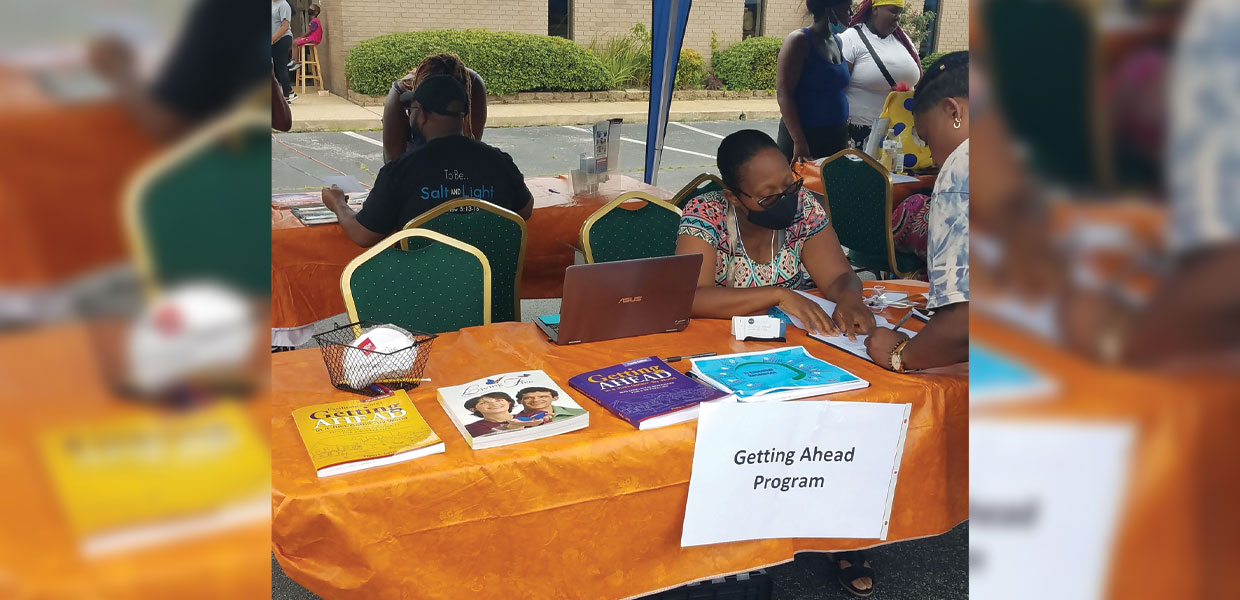 Social Services station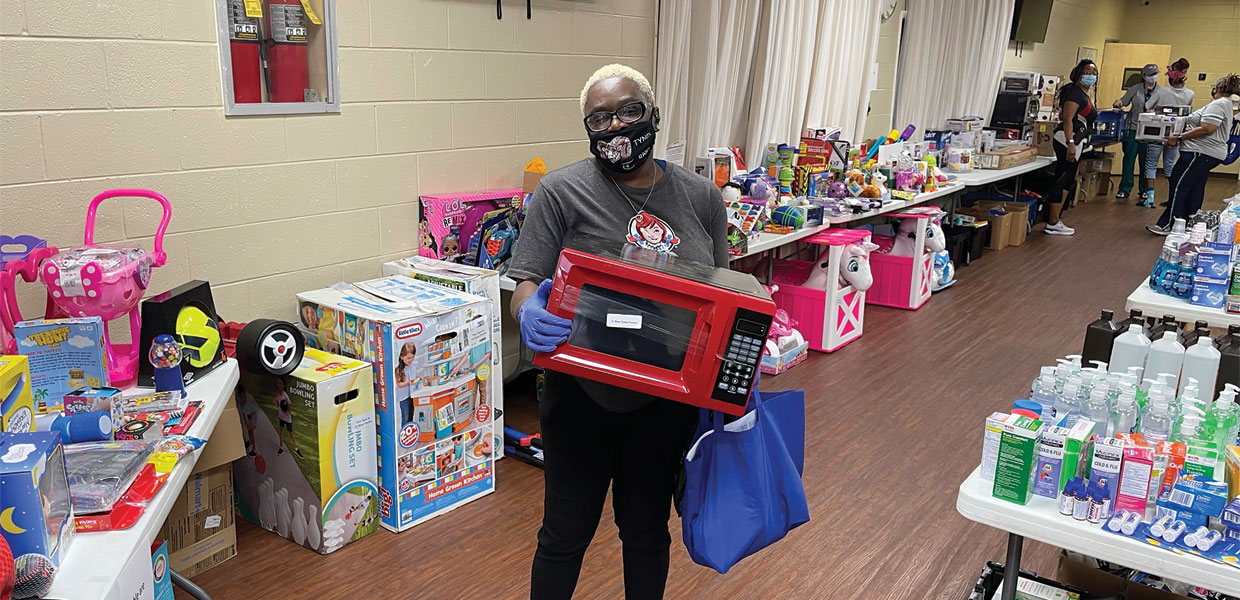 Community resident chooses items to take home.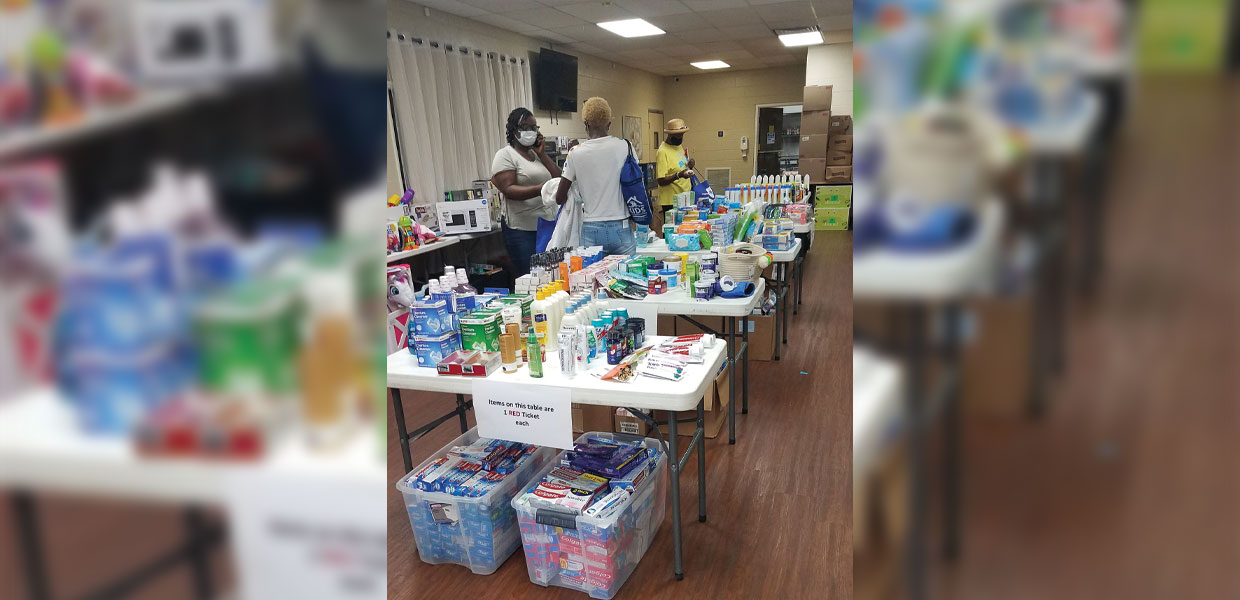 Attendees chose from free items to take home.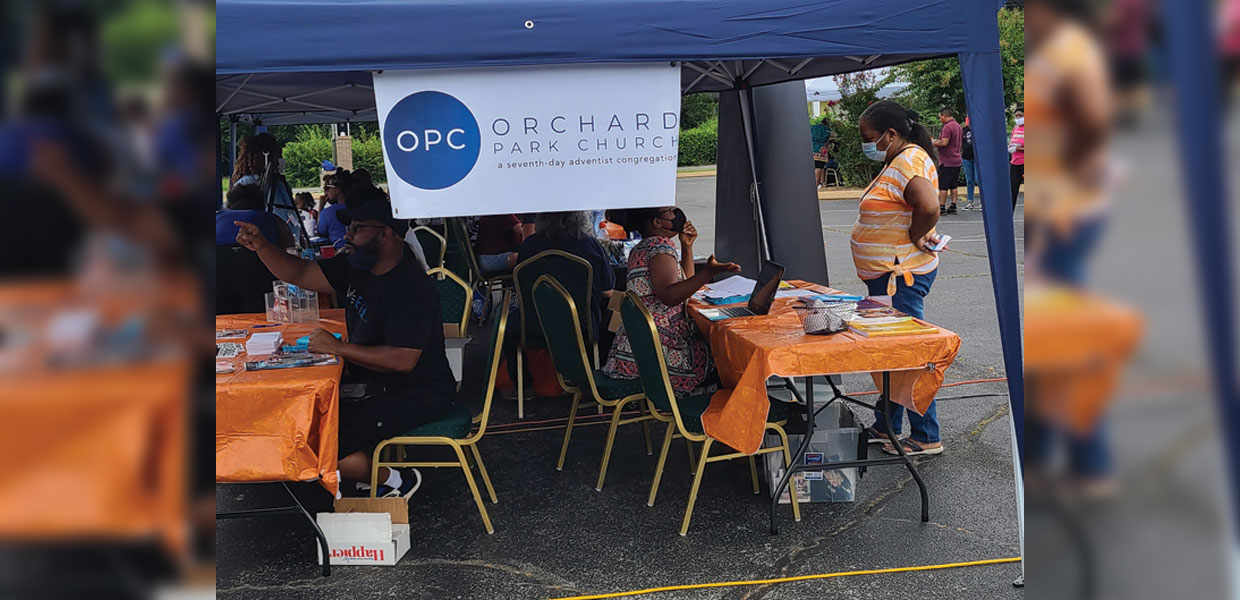 Orchard Park Church's block party booth
Last summer, on Sunday, August 8, 2021, the Orchard Park Church, Chattanooga, Tenn., hosted its annual end-of-summer block party. For six years they have been hosting the block party as a ministry initiative to connect the church with the community. There was food, fun activities for children and adults, and several community organization vendors that offered resources to the community.
Even during a global pandemic, the result of the event exceeded expectations for all involved. Orchard Park decided to change things up a little. To maximize on building social capital with the community and community vendors, a give-away was added to the event. The church obtained a truck load of food, small appliances, fans, vacuum cleaners, health and beauty aids, clothes, shoes, and more. The items were free for the attendees in exchange to a visit at the vendor's tables. At the conclusion of their visit, the attendees were given two or three tickets that allowed them to select from the wide array of giveaway items.
When each guest registered, they received three white tickets redeemable for free food, drinks, a snow cone, and a bag to fill with all the shelf staple foods the bag could hold. There were also two vendor booths with blue tickets worth five points each. One booth signed people up for Bible studies, and the other signed people up for the anti-poverty program Getting Ahead. Attendees who registered at the two church booths received two blue tickets. Approximately 70 people submitted their contact information for Bible studies, and close to 40 did the same for Getting Ahead. An on-site COVID vaccine station gave free shots to about 12 people.
The day went down as a great success, with more than 300 community residents in attendance.
South Central | January 2022