BY rosia a. parker, south atlantic women's ministries director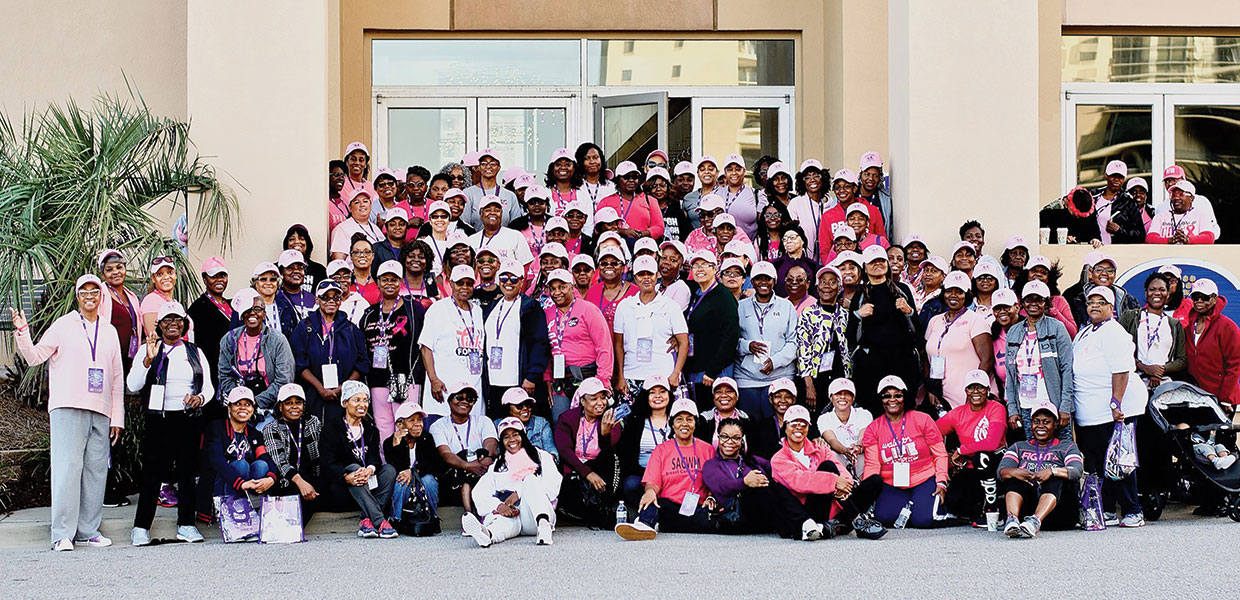 Approximately 700 women from the South Atlantic Conference and other conferences attended the convention.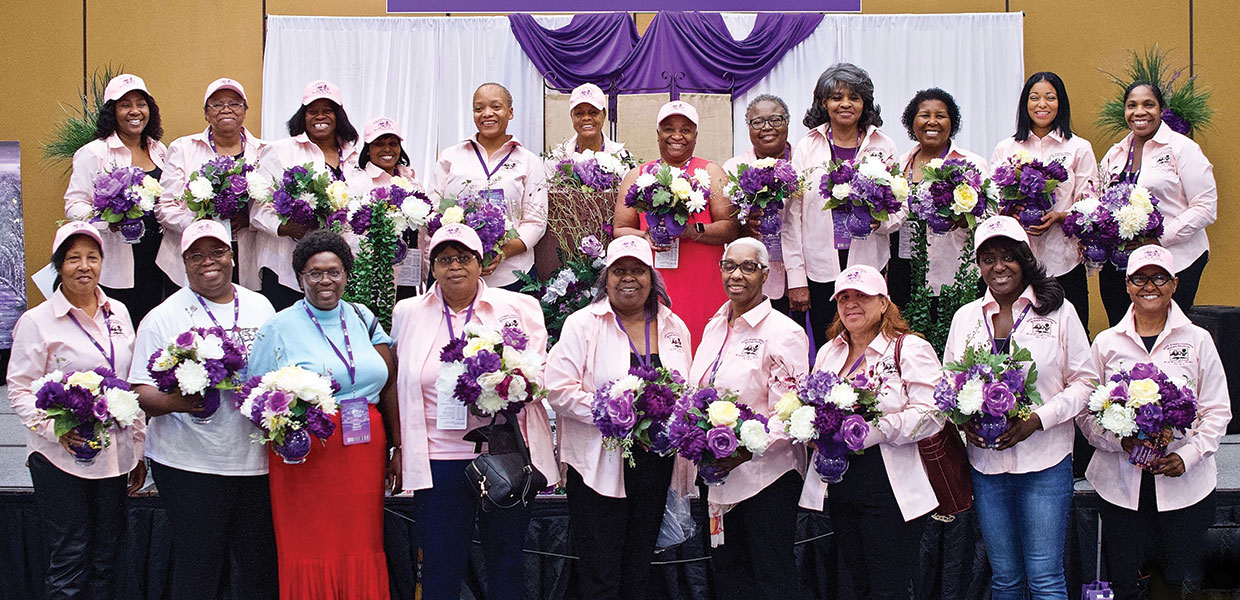 Pictured are state and regional South Atlantic women's ministries leaders.
Approximately 700 ordinary women empowered by an extraordinary God converged at the Embassy Suites Hotel on the beautiful shores of Myrtle Beach, S.C., during the fall of 2019, for the South Atlantic Conference Women's Ministries Convention.
Women from South Atlantic and other conferences convened for a weekend of fellowship, prayer, and praise with one common goal, "Each One – Reach One."
The Morning Glory Prayer Line opened the convention with a live broadcast. Prayer warriors were dedicated to praying for attendees in a lovely prayer-themed room, decorated and set up to imitate the heavenly sanctuary, with the Morning Glory staff available for prayer for those seeking communion with God. The idyllic, holy setting encouraged the women to be themselves, to share their gifts, and to call on their strengths to witness the holiness of their own lives with prayer.
On Friday morning, attendees met on the beach for a breast cancer awareness walk led by Sheila Mills. More than $3,000 was raised for the walk, and will be donated to breast cancer centers in the South Atlantic Conference territory of Georgia, North Carolina, and South Carolina.
Attendees enjoyed the various vendor opportunities that were available throughout the entire convention. The Sabbath was ushered in by a Friday evening candlelight Vesper service on the beach shore, led by former South Atlantic women's ministries directors Debra Harris, Ph.D., and Sylvia Wilson, and current director Rosia Parker. The candlelight service was held to honor and acknowledge the beautiful sunset that only God could have orchestrated.
Several seminars were conducted during the convention. Risk factors associated with dementia, and family medicine with an emphasis on children and teens were part of the seminar topics the women attended. Workshops of notable acclaim were given by April Smith, addressing the millennial women; Edna Andrews Rose, Ph.D., sharing the risk factors associated with dementia; and Kitty Carter- Wicker, M.D., presenting family medicine with emphasis on children and teens.
There was also a mass choir of convention attendees directed by LoLo Harris. Young women from Atlanta Maranatha and New Jerusalem churches in Atlanta, Ga., ministered to the attendees.
Kimberly Bulgin, pastor at New Beginnings Church in Wichita, Kan., Central States Conference, delivered a powerful Sabbath message emphasizing "Who the Son Sets Free Is Free Indeed." It was a message that helped many shift their mindset from spiritual bondage to freedom, so they could create a life overflowing with abundant living, satisfying relationships, and true joy.
To culminate the weekend activities, an unassuming "flash mob" was organized for the grand finale as the audience gathered to sing, "How Great Thou Art." The women were most appreciative of the convention opportunity, and left the gathering committed to carrying the energy with them. It was a delightful, unforgettable experience.
South Atlantic | July 2020