rebecca grice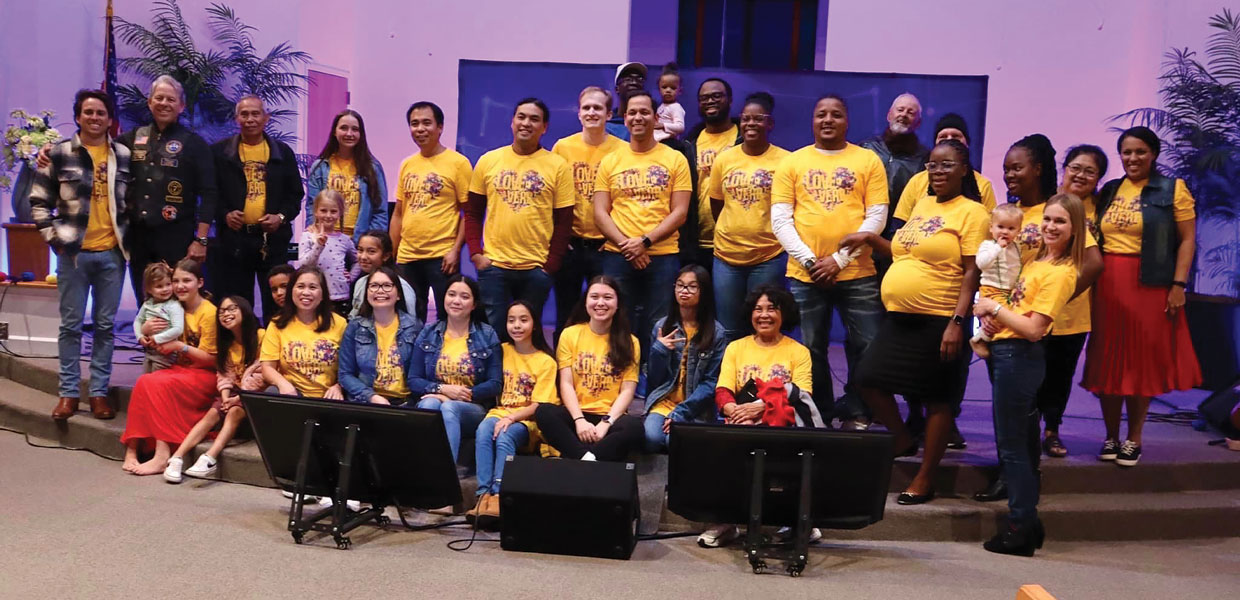 Eddy Nunez (standing, center), pastor of Panama City, Fla., Church, poses with the members.
Global Youth Day (GYD) was a busy, blessed event for not only the youth, but all who attended the Panama City, Fla., Church. "The purpose was to make a dual impact. First an impact in our church and then an impact in our community," said Eddy Nunez, pastor. He explains further, "When young people lead, they not only get experience, but they also showcase their God-given gifts and talents."
More than 30 youth and young adults conducted the church service with the theme "Love is a Verb." The program included special music, skits, and two youth baptisms. Nineteen-year-old Josmar Polanco was one of those baptized: "I waited for a long time to give my life to Christ and get baptized — Global Youth Day seemed like the perfect opportunity."
After a fellowship meal, the youth were stationed on different street corners where they waved Christ-centered signs and handed out flyers to encourage others and make the name of Jesus known to those who passed by. The signs displayed different messages, including "Jesus loves you," "Jesus is coming back soon," and "Honk if you believe in Jesus."
During the afternoon outreach program, Nunez shared, "Julian, a passerby, stopped his car at one of our stations and offered to give money to our effort. We thanked him but clarified that we were not doing this for donations, but to show others Jesus."
The group invited him to pray with them. After the prayer, tears filled Julian's eyes, and he said he knew God led him to stop his car and approach us. He was also convicted to come to church and get his life back on the right track."
After the outreach, a concert featuring the youth was held at the church. This was followed by Vespers and an evening meal.
GYD is a worldwide event celebrated in most Adventist churches. The youth team and pastor organized the program for Panama City Church.
Gulf States | July 2023