BY jay rosario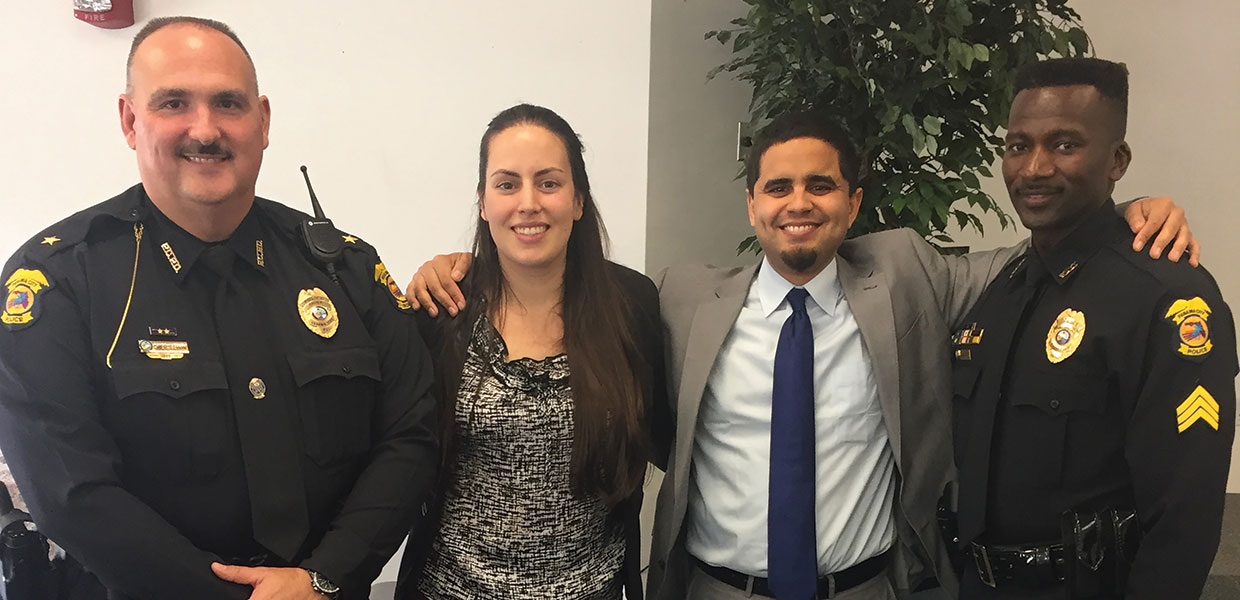 Pariticpating in the appreciation event were Scott Ervin (left), Panama City chief of police; Tiphanie Rosario; Jay Rosario, pastor; and Billy Carstarphen.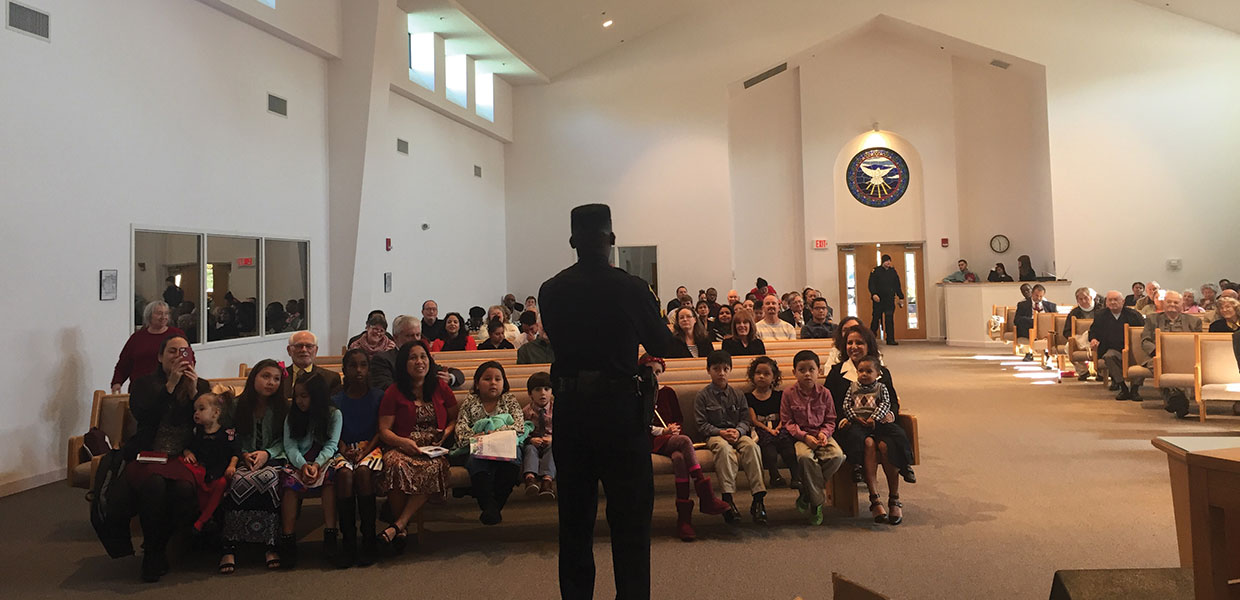 Sergeant Billy Carstarphen presents the chidren's story during the worship service.
Let's welcome the Panama City Police Department!" was the announcement given from the pulpit as the entire congregation gave a standing ovation to Scott Ervin, Panama City chief of police, and his team of uniformed officers making their way to the front. Greg Brunicki, Panama City mayor, also participated, speaking on behalf of the city and expressing his gratitude for the daily work and commitment of the men and women in blue.
As the children came forward to hear the exciting story given from Sergeant Billy Carstarphen, they were challenged and inspired as he reminded all that, "We don't have to reciprocate the environment we are in, we can be the change in our communities."
During prayer time, the police officers were invited to the front; as they knelt for prayer, two elders prayed for God's protection over them throughout their work. A moving video tribute to many of the fallen officers in the line of duty was presented. Jay Rosario, Panama City pastor, talked about the role in supporting law enforcement officers.
The mission to make all aware of God's love and the laws of Heaven will ultimately make them better citizens in obeying the laws of the land. When the church obeys the Great Commission, it makes the job of police officers much easier. The church clerk handed Ervin a special certificate of appreciation on behalf of Panama City Church. After the potluck, an afternoon presentation and Q&A session took place with the officers. The members hope to show the same appreciation next year, featuring a different police department.
Gulf States | March 2018