to Bring Expert Pediatric Orthopaedic Care to Western North Carolina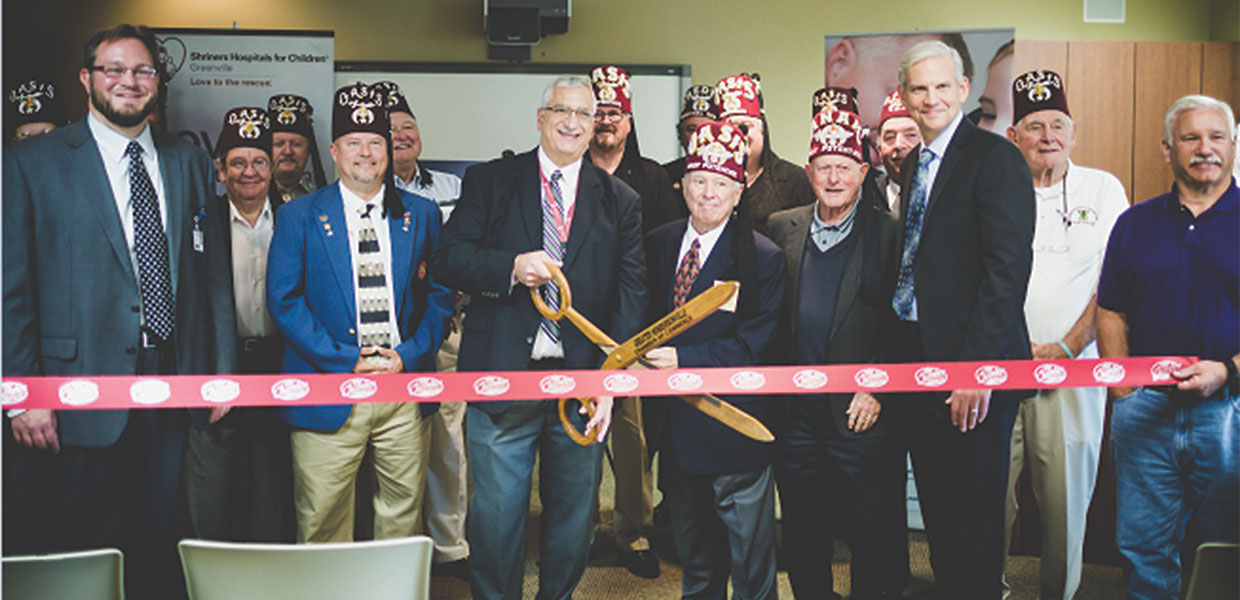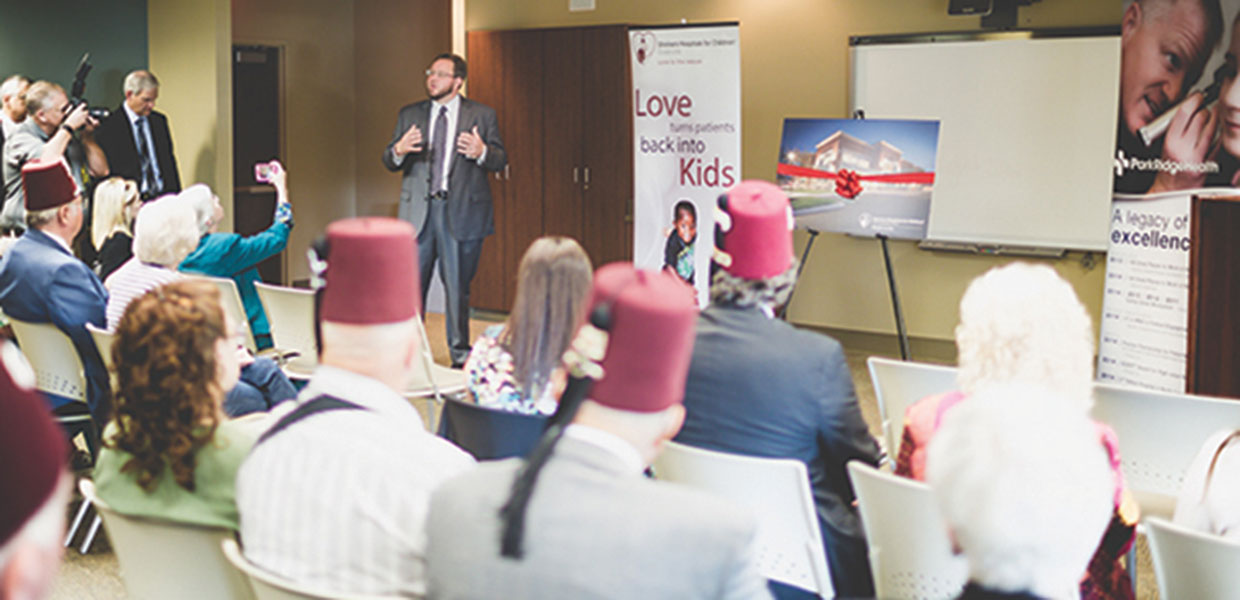 The Shriners Hospitals for Children Orthopaedics Clinic will bring convenient, expert, whole-person care to the region.
The new Shriners Hospitals for Children Orthopaedics Clinic – Hendersonville — a partnership between Shriners Hospitals for Children – Greenville, Blue Ridge Health, and Park Ridge Health — is now open and providing convenient care for children in western North Carolina.
"Our office in Hendersonville is the third offsite clinic of its kind for Greenville Shriners Hospital," said Randy Romberger, administrator, Greenville Shriners Hospital. "This office will ultimately be open on the second and fourth Wednesdays of each month, reducing the travel burden for existing patients who drive the distance for regular appointments, and new patients alike."
Greenville Shriners Hospital opened a similar clinic operating once per month in Bluffton, S.C., three years ago, and last month launched a daily clinic in Johnson City, Tenn.
"We recognize that access to care is extremely important, so we are doing our best to make the services we offer available to more kids," said Michael Wattenbarger, chief of staff, Greenville Shriners Hospital. "Our team of pediatric orthopaedic surgeons is the largest in the history of the hospital, and that depth will enable members of our team with different specialties to rotate through the Hendersonville office."
Blue Ridge Health, a non-profit community health center that provides general pediatrics as well as family medicine, behavioral health, and dental services, regardless of a patient's ability to pay, is also proud to partner to bring the new clinic to Hendersonville.
"We are committed to providing comprehensive access for some of the most medically vulnerable in our region," said Richard Hudspeth, chief executive officer, Blue Ridge Health. "Reducing travel barriers for children in need of specialty services aligns well with our mission to provide affordable and accessible care for all, and we are excited to be partnering with Shriners Hospitals for Children to further that mission."
Officials at Park Ridge Health say they are excited to have played a role in establishing this partnership to help families in the community have more convenient access to the comprehensive care offered by Greenville Shriners Hospital.
"Park Ridge Health is dedicated to providing whole-person care," says Jimm Bunch, Park Ridge Health CEO. "That includes developing partnerships to help alleviate some of the added strains on families, such as travel and lodging costs."
"Through our Imaging Center, that shares a building with Blue Ridge Health, we are providing X-rays for the Greenville Shriners Hospital patients who live in this community," adds Todd Guffey, director, Park Ridge Health Diagnostic Imaging. "It will give them the information their physician needs to help them establish and reach the goals to experience their healthiest lives possible."
Adventist Health System | January 2017