BY Shane Hochstetler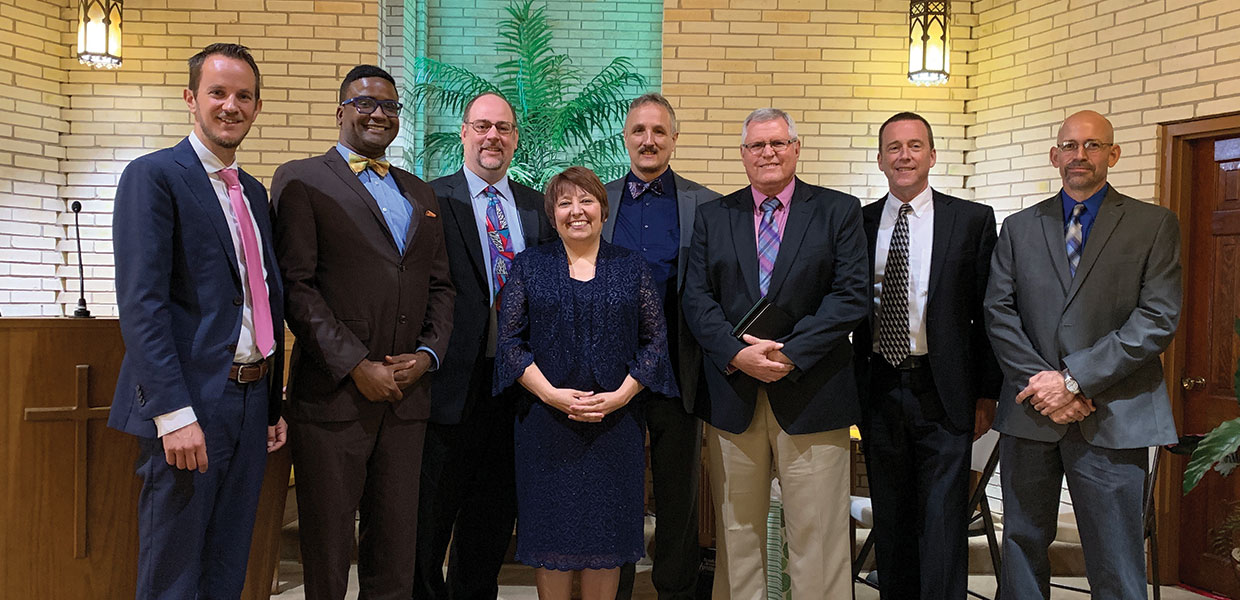 Gina and Todd Parker (center) are joined by other pastors and Conference administrators in the Gilbertown, Ala., Church.
Tracy Fry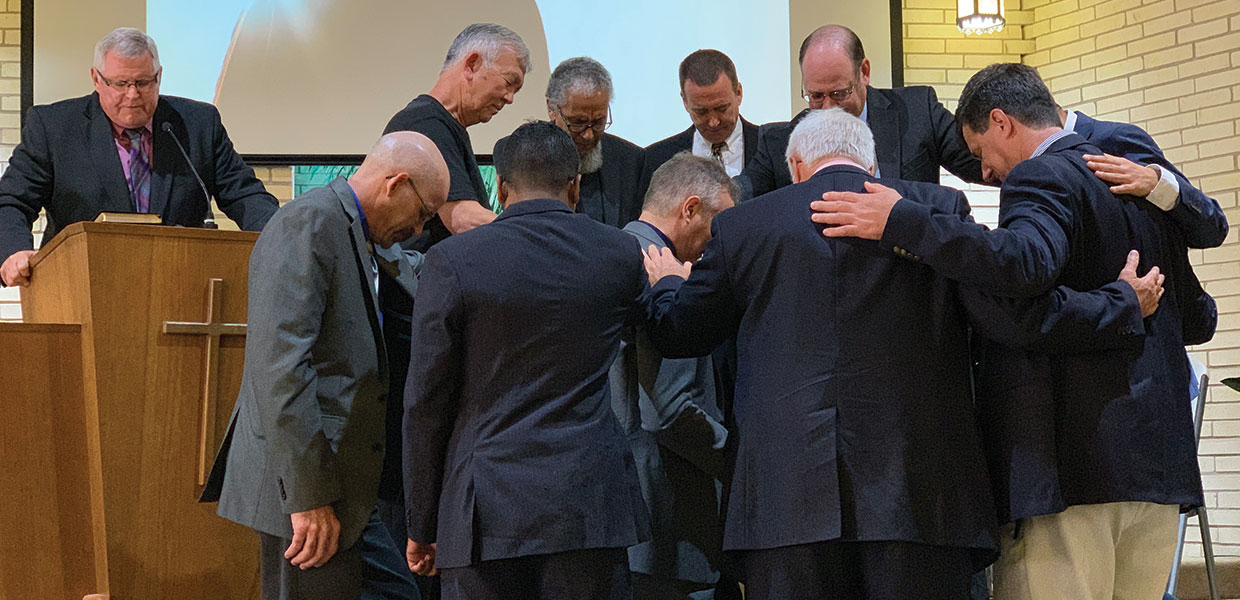 Dave Livermore (left), president of Gulf States Conference, prays from the pulpit while other ordained elders gather around the Parkers.
Tracy Fry
Todd Parker was born in Bishop, Calif. Parker worked for Sam's Club, but the Lord was calling him to do His work. In 1990 he married Gina Withrow, and later they had two children, Colten and Jessica. While working full time, Parker became a colporteur and worked evenings. He loved telling others about Jesus. After two years, the toll of working two jobs was too much, and he quit the colporteur work.
After moving to Coeur d'Alene, Idaho, to be closer to his parents, Parker had everything, a great job as a manager, and a wonderful home, but he was miserable. He felt the calling of the Lord even greater. After much prayer, Parker and his family knew it was time to move forward in faith. Parker quit his job and went to the Amazing Facts School of Evangelism and became a Bible worker. During his eight years as a Bible worker, he helped plant a Native American Church in Plummer, Idaho, organized an annual Creation Day Camp in the Park with over 132 children attending consistently, along with prison ministry and many other outreach programs to win souls for Jesus. In March 2014, Todd was called to become a pastor for the Gulf States Conference.
His mission statement has always been, "Christ's method alone will give true success in reaching the people. The Saviour mingled with men as one who desired their good. He showed His sympathy for them, ministered to their needs, and won their confidence. Then He bade them, 'Follow Me,'" Ministry of Healing, page 143.
Gulf States | December 2019