BY ruthie gray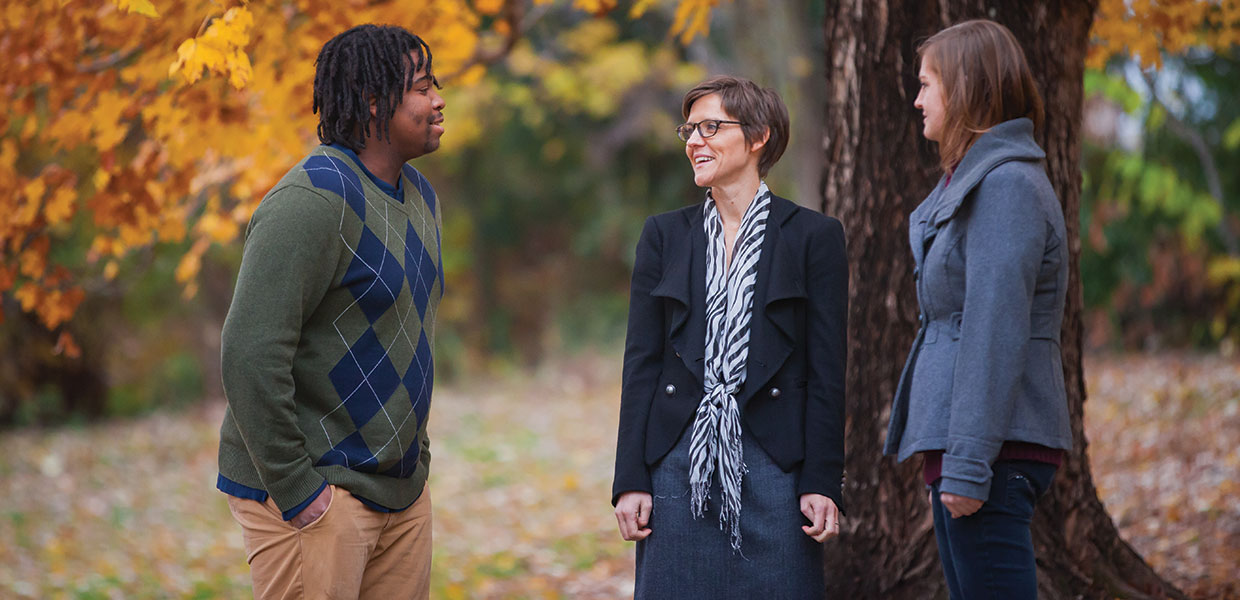 Kristie Wilder (center), dean of the School of Social Work, supports University-community partnerships to help local agencies and provide student learning opportunities.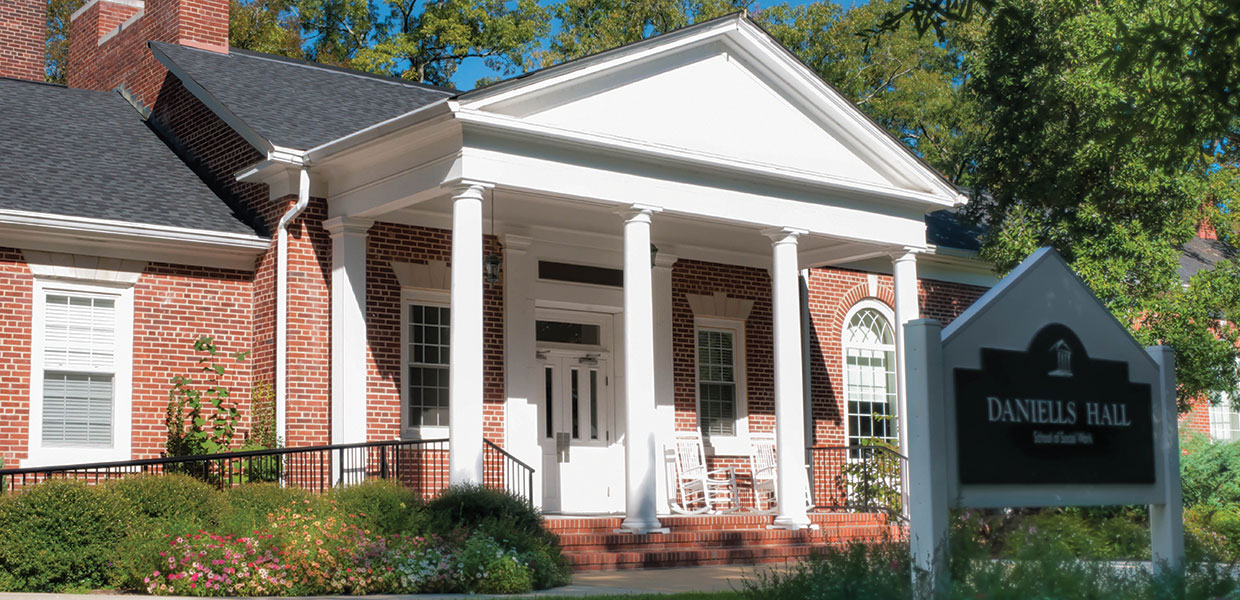 Daniells Hall houses the School of Social Work on Southern's campus in Collegedale, Tenn.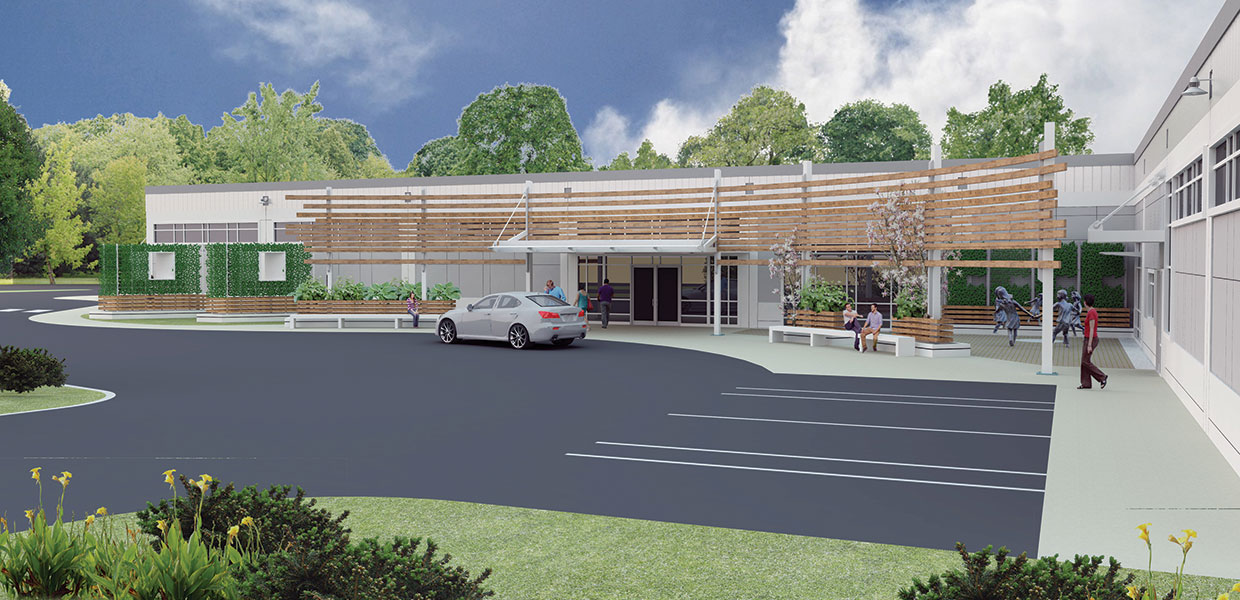 Southern students apply classroom knowledge at Chattanooga's Family Justice Center to help victims of domestic violence.
Students and professors at Southern Adventist University are helping the Chattanooga, Tenn., community serve victims in a more complete way. When Chattanooga opened a Family Justice Center to assist victims of family violence and sexual assault, the city developed a strategic partnership with the University's School of Social Work.
As part of the University's contribution to the project, Southern runs a clinic in the Family Justice Center. There, Southern students provide free social services and counseling, giving them extensive opportunities to work with victims of family violence. This real-world experience is an important component of their education as they study for a bachelor's or master's degree in social work.
"This experience makes our students leaders in this area of practice," said Kristie Wilder, J.D., dean, School of Social Work.
The center provides a full range of free services in one location. Law enforcement, legal services, child advocacy, and even an animal shelter help ensure that a person or family escaping violence has all the needed support.
"Students work in an interdisciplinary environment, which is the future of this field," said Southern graduate, Valerie Radu, executive director of the Family Justice Center. "This relationship is mutually beneficial for preparing a new generation of professionals to work with people who have experienced trauma."
The center is designed to minimize stigma, since family violence impacts people of all demographics and socioeconomic statuses. Chattanooga will open a new, more comprehensive facility for the Family Justice Center this fall.
"We expect to see a rise in the number of people coming out to get help," Wilder said. "Normally, an increase in numbers is not a good thing, but we're hoping for a spike in participants because we're really serving folks."
University faculty and alumni will provide ongoing research support to test evidence-based interdisciplinary practices with the Family Justice Center and community partners.
Enhancing Law Enforcement Response to Victims
Wilder is researching how Chattanooga law enforcement officers can better assist at-risk populations such as African American, Latino, and the elderly who have been victims of violent crime. Through a federal grant funded by the Office of Victims of Crime, Wilder and Vic Bumphus, Ph.D., from the University of Tennessee at Chattanooga, are examining how police officers are responding to five vulnerable groups. Part of the study includes a focus group of people who have lost a loved one to gang violence. After evaluating both the citizen and police officer perspectives, the next phase will be to recommend how to bridge the gap of police officer services rendered to victims.
Whether serving victims of domestic violence or researching ways to improve law enforcement's response to crime victims, Southern's professors, students, and alumni are collaborating to improve the lives of people in the Chattanooga community.
Southern Adventist University | November 2016