Tina Carriger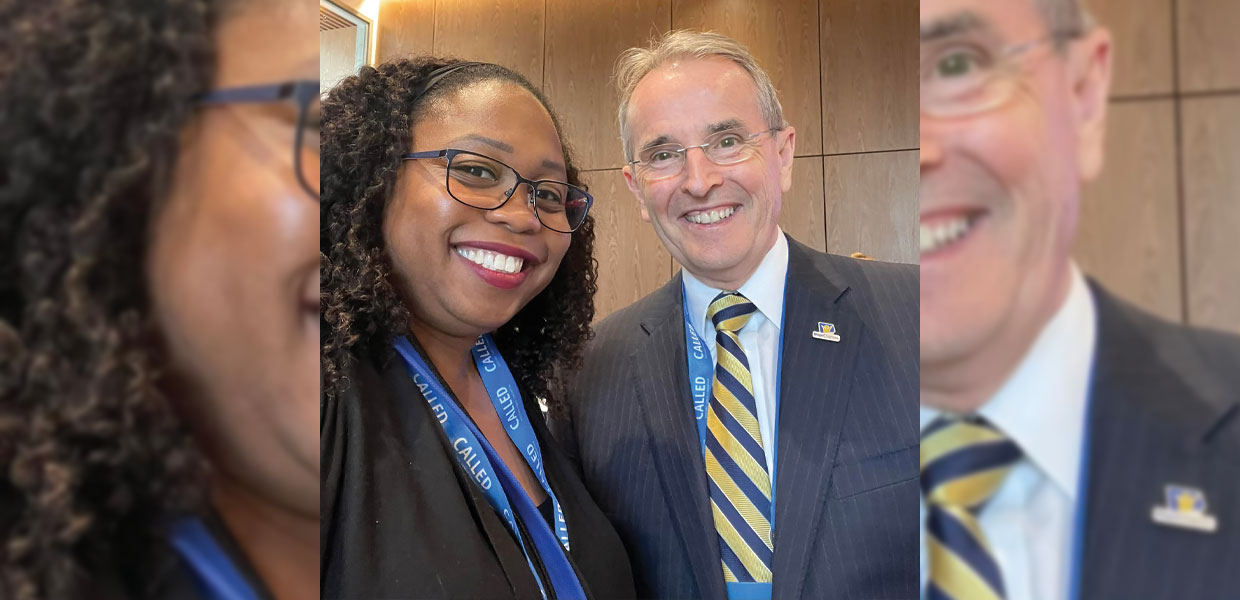 Tina Carriger and Derek Morris
Tina Carriger
Tina Carriger and Kennedy Luckett
Tina Carriger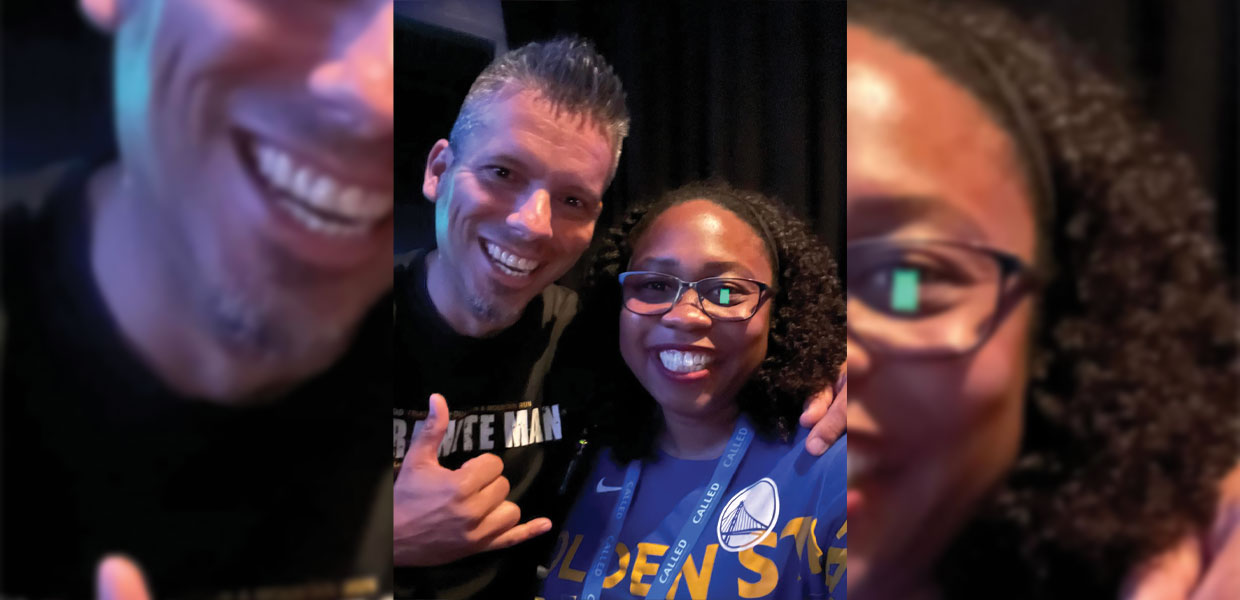 Christian Martin and Tina Carriger
Tina Carriger
Pastor Reflects on CALLED
Pastor Tina Carriger shares her experience.
If there is one word I would use to describe the 2022 CALLED experience it is this: REUNION. It's one thing to go to Camp Meeting, where pastors unite with colleagues from their conferences. It's one thing to attend a union pastors' convention, where pastors unite with colleagues from their unions. But, it's a whole other thing to be at CALLED, where we unite with pastors from all over the North American Division.
There were familiar faces and new faces. Some pastors I met in person whom I had only known on social media. Other pastors I had not seen since my undergraduate years or my time at Andrews Theological Seminary. The CALLED Convention felt a lot like a high school reunion. The pandemic kept us physically apart, but CALLED brought us back together in a powerful way. The vibe in the arena during the morning and evening services felt like we were one nation under God, united in purpose and mission.
I attended Don Livesay's seminar on spiritual leadership, which reminded me how important it is to do the right things at the right time for the right reasons. John Nixon Sr.'s seminar reminded us that our identity is in Christ, and God has authority over our sexuality. Dave Gemmell provided an overview on what pastors can do in order to retire as millionaires, and Derek Morris showed us how we can do evangelism better. The TechLab was amazing! Though most churches are open for in-person worship, it is still important to have a quality online presence, and the TechLab was gold. My favorite segment from the morning and evening services was George Knight's "We Stand on Their Shoulders."
I could make this all about my experience, but much appreciation is due to the Children's Ministries Department of the North American Division. It was a blessing for my children to spend three days with other pastors' children from across the country. They had fun, they learned, they fellowshipped, and made new friends.
The cherry on top of the convention was the CALLED theme song. Between 2019 and 2022 a lot of pastors left the ministry. Though many of us contemplate leaving for a variety of reasons, the song expressed our struggle, but reminded us that the reason we keep our hands on the plow is that we're called.
I delayed registering for this event because I was not sure I wanted to attend, but I am so glad the Spirit changed my mind. Had I not gone, I would have missed out on so many blessings. I am thankful to the administration of the South Central Conference for sponsoring and encouraging pastors to be there.
South Central | March 2023