BY Nicole Stallings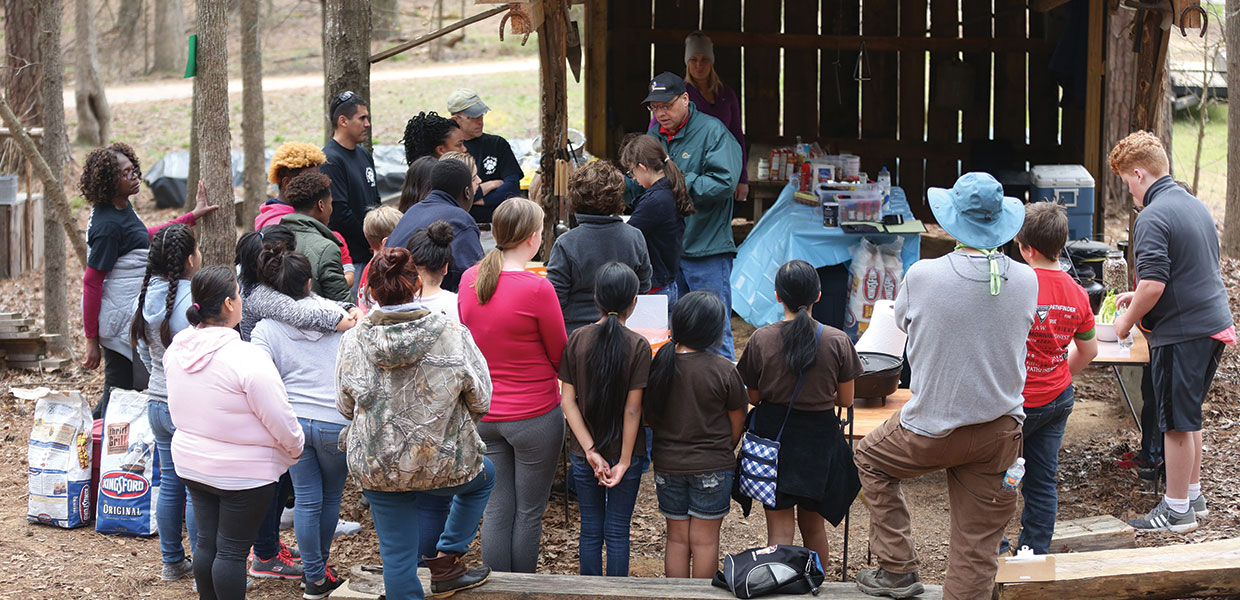 One of the honors that was being taught Sabbath afternoon was the Dutch Oven Cooking Honor.
Courtney Herod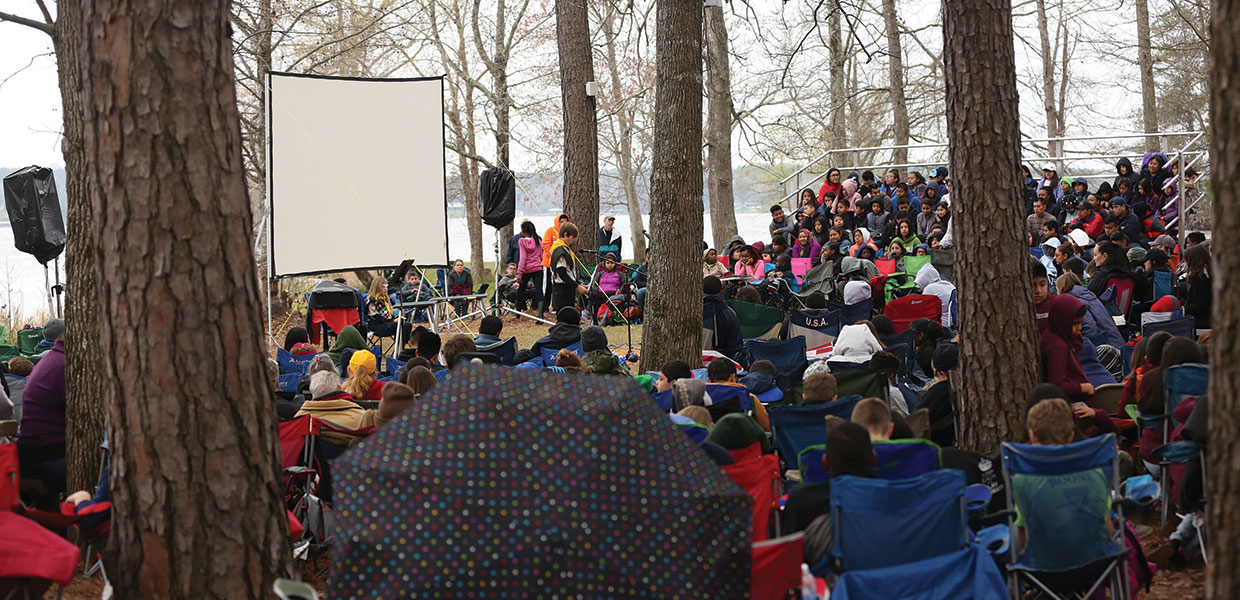 Carolina Conference Pathfinder clubs gathered lakeside for their Sabbath worship service.
Courtney Herod
The annual Pathfinder Work Bee was held the weekend of March 17-19, 2017, and was titled #Service4God this year. This popular camping event drew 40 clubs from around the Carolinas, for a total attendance of about 875 Pathfinders, staff, and family members. This Work Bee was not just about cleaning up Nosoca Pines Ranch in Liberty, S.C., but also providing the Pathfinders with a spiritual feast of fellowship, learning, and fun.
The weekend activities started off with a Friday night Vespers,where Pathfinders from Hickory gave a wonderful worship, and the Westminster club provided excellent praise music. On Sabbath morning, the Raleigh Spanish club did a marvelous job raising the flags, worshiping in music continued, and Pathfinders from Columbia First delivered a great message. The Carolina Conference Youth Department is proud of the willingness and courage shown by the young people as they shared their faith in front of hundreds of peers.
After the worship service, the rest of the day was devoted to earning honors. This year several new honors were offered: Bubbles, Artificial Intelligence, Feeding Ministries, and Alive Bible. Guests Matt and Amy Ellis join the group to teach an extravagant Creation honor, complete with a life-size figure showing how tall Adam was at Creation. Another guest, Kelli Czaykowsky, president of Friends of Refugees Providing Education and Empowerment (F.R.E.E.), taught the Pathfinders how to minister to refugees in their communities. Sabbath concluded with a spirit-filled Vespers that included fantastic music, a beautiful hand mime performance by the Durham Spanish club, and a powerful message from Nicole Stallings on the true meaning of service. The fun teen activities, including root beer floats, which were organized by Parker LeClerc, a TLT (Teen Leadership Training), were a big hit this year.
Sunday finally came and the Biscoe Spanish Pathfinders performed an awesome flag-raising ceremony. Afterward, the army of Pathfinders and staff worked hard raking pine straw, spreading pine straw, painting fences, cleaning cabins, and much more. In no time, they had the grounds looking fantastic and ready for the summer season. #Service4God was truly a success because of the combined effort and support from Nosoca's staff, the Pathfinder leadership, and all the Pathfinders who showed what true service for God looks like.
Carolina | May 2017