BY Mario Roberts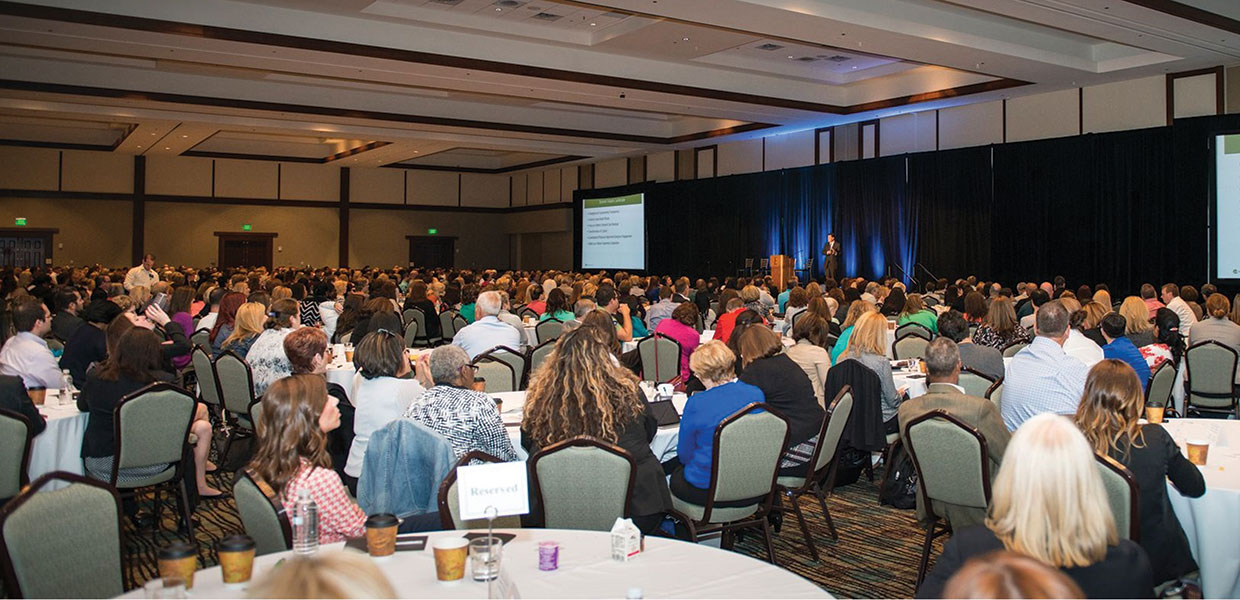 Adventist Health System's sixth annual Patient Experience Summit was attended by more than 700 health professionals and highlighted "Uncommon Compassion" in caregiving.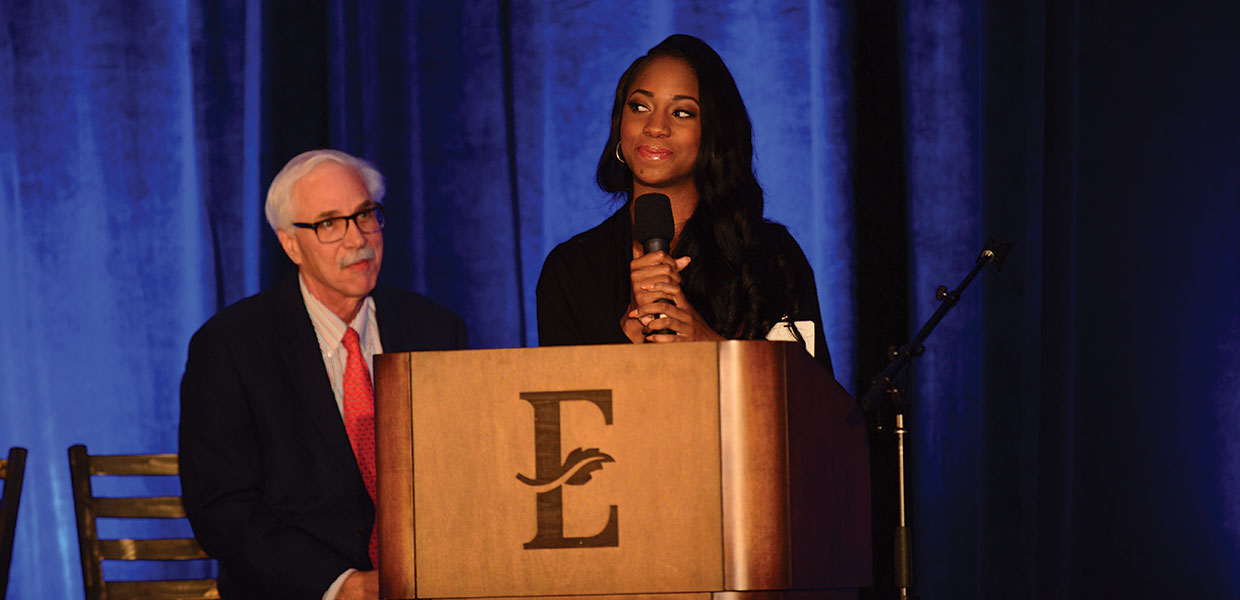 Patience Carter, a survivor of the July 2016 Pulse nightclub shooting in Orlando, Fla., reflects on the compassionate care she received as a patient at Florida Hospital during the 2016 Patient Experience Summit.
Adventist Health System (AHS) recently held its sixth annual Patient Experience Summit in Kissimmee, Fla. The two-day event, hosted by AHS' corporate patient experience team, brought together more than 700 health professionals and caregivers from across the country to recognize the organization's system-wide efforts to enhance the patient experience, and provided an expansive forum that included renowned speakers, best practice sharing, continuing education, and networking opportunities.
The theme of this year's Summit, "Uncommon Compassion," was on full display from the start as the summit opened with a welcome and poignant patient story that centered on the life-saving care delivered by Florida Hospital Orlando for victims of the Pulse nightclub shooting in Orlando. Patience Carter, a survivor of the shooting who was treated at Florida Hospital, was in attendance and took to the stage to recount the exceptional care, compassion, and support she received from the care team as a patient following the tragedy. She also had an opportunity to re-unite with the care team at the Summit.
Adventist Health System senior leaders were a fixture at the event, leading prayers, sharing stories that illustrate uncommon compassion, and outlining the organization's vision and continuous commitment to further enhance the patient experience system-wide.
"The pioneers who started our health care system 150 years ago were motivated by uncommon compassion," said Don Jernigan, Ph.D., president/CEO of Adventist Health System. "I believe that uncommon compassion happens through God's Spirit moving in a person's life, and our mission of 'Extending the Healing Ministry of Christ' through the patient experience has a very direct and positive effect on patients and caregivers alike. As we aim for the top quartile nationally in patient experience, it will take caregivers who consistently show this level of care and compassion."
Keynotes by nationally known speakers, including Press Ganey CEO Patrick Ryan, and CNO Christy Dempsey, in addition to Michael Hubble, managing director of The Advisory Board, provided thought-provoking and insightful dialogue that focused on the latest and future health care trends, research related to patient-centered care, as well as family and employee engagement. National speaker Vicki Hess provided deeper insights into employee engagement and its strong connection to the patient experience, while national patient speaker Tiffany Christensen shared her own personal health care journey in a compelling presentation about always keeping the patient at the center of care. All keynote sessions focused on the "why," reiterating the importance of AHS' intentional efforts to deliver uncommon compassion to patients and families every day.
Breakout sessions throughout the summit featured top-performers who shared their best practices and journeys, in addition to topics like leadership rounding, CREATION Health, and post-acute care, providing educational and collaboration opportunities for attendees.
The patient experience mobile application was also prominently featured during the Summit, enabling the event to go nearly paperless throughout. The app allowed attendees to access personalized agendas, view a real-time activity feed, share photos, and communicate with others at the Summit.
Additionally, numerous facilities and care teams across AHS were recognized for their achievements and patient experience efforts in areas that include inpatient, emergency department, ambulatory surgery, outpatient, and post-acute services.
"Patient experience is truly the embodiment of our mission of 'Extending the Healing Ministry of Christ,' and caregivers throughout our system deliver on that mission every single day," said Pam Guler, vice president and chief patient experience officer for Adventist Health System. "It brings us great joy to see that so many embrace treating patients with uncommon compassion, as if they were their own family members, and we believe the Patient Experience Summit will be a catalyst that only furthers those efforts."
The 2016 Patient Experience Summit was sponsored by Adventist Health System partners Press Ganey and MyRounding.
Adventist Health System | December 2016