BY Tyler Roberts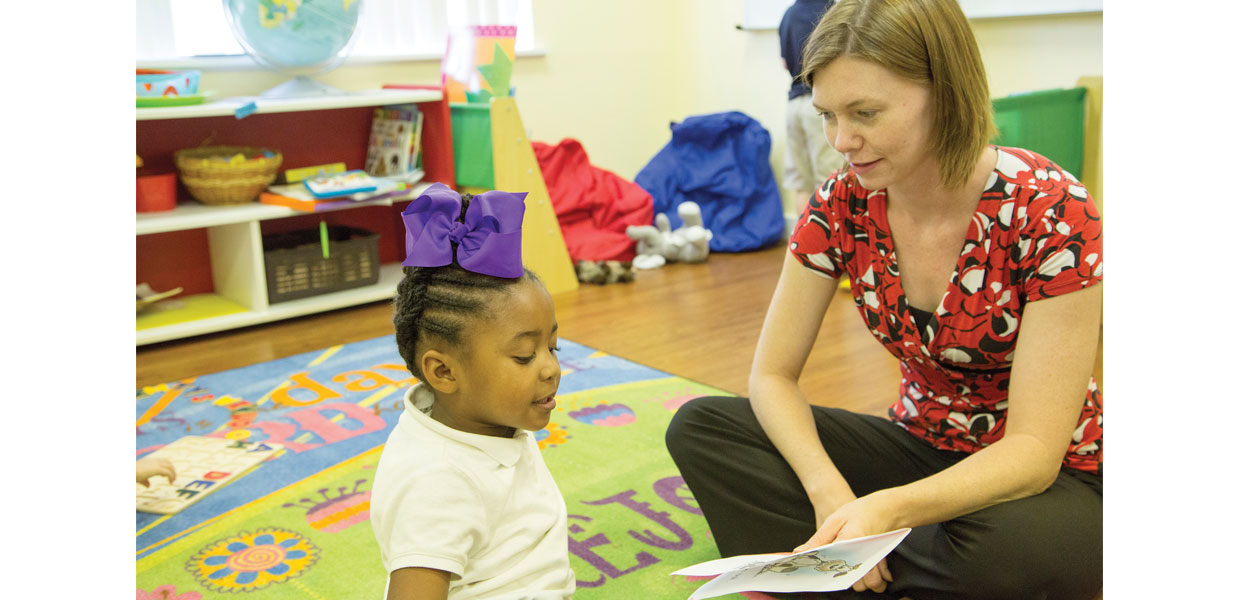 Kindergarten teacher Heather Hauffe helps a child with an assignment.
Tyler Roberts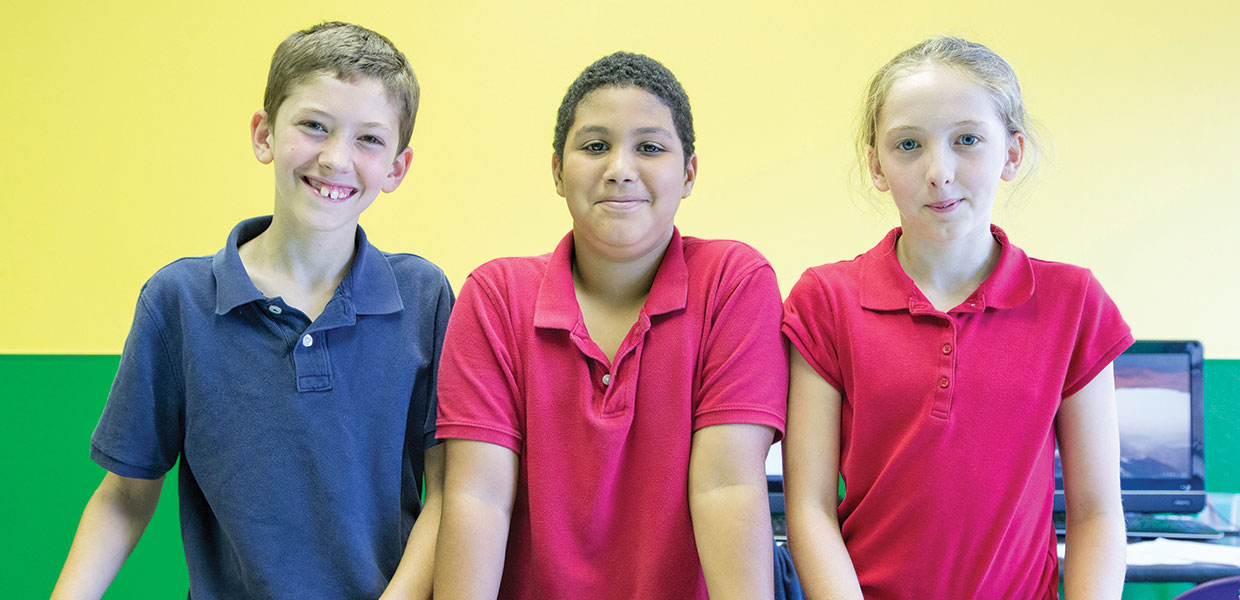 Pensacola Junior Academy students in the robotics program include Mason Kelley (left), 4th grade; Ben Algarin, 5th grade; and Peyton Kelley, 6th grade.
Tyler Roberts
With a thriving robotics program led by Kristy Mobley, and a growing kindergarten program taught by Heather Hauffe, Pensacola Junior Academy (PJA) in Pensacola, Fla., had a great year. Thanks to the state of Florida's initiative program, Voluntary Pre-Kindergarten (VPK), the PJA early childhood program will be expanding next year to include pre-K as well. Families with children who cannot afford to send their children to pre-K will be able to under the VPK program. Hauffe believes that, "The biggest benefit of these childhood programs is that it gets the kids into the routine of school, and it feeds them developmentally. Some kids are already doing first-grade work." The school has a warm, family atmosphere where each child can feel welcomed and wanted. The school's robotics program gives students the opportunity to learn critical thinking and problem solving skills. "I think every school should have this program. Problem solving and building is fabulous," said Mobley. Stan Hobbs, education superintendent for Gulf States Conference, had nothing but good things to say. "We believe that PJA is a school any member of this community would love to attend," said Hobbs, adding, "This [PJA] is a great learning environment characterized by individualized, Christ-centered instruction from teachers who really care." The school family looks forward to bigger things from PJA next year.
Gulf States | June 2017