BY CIRO SEPULVEDA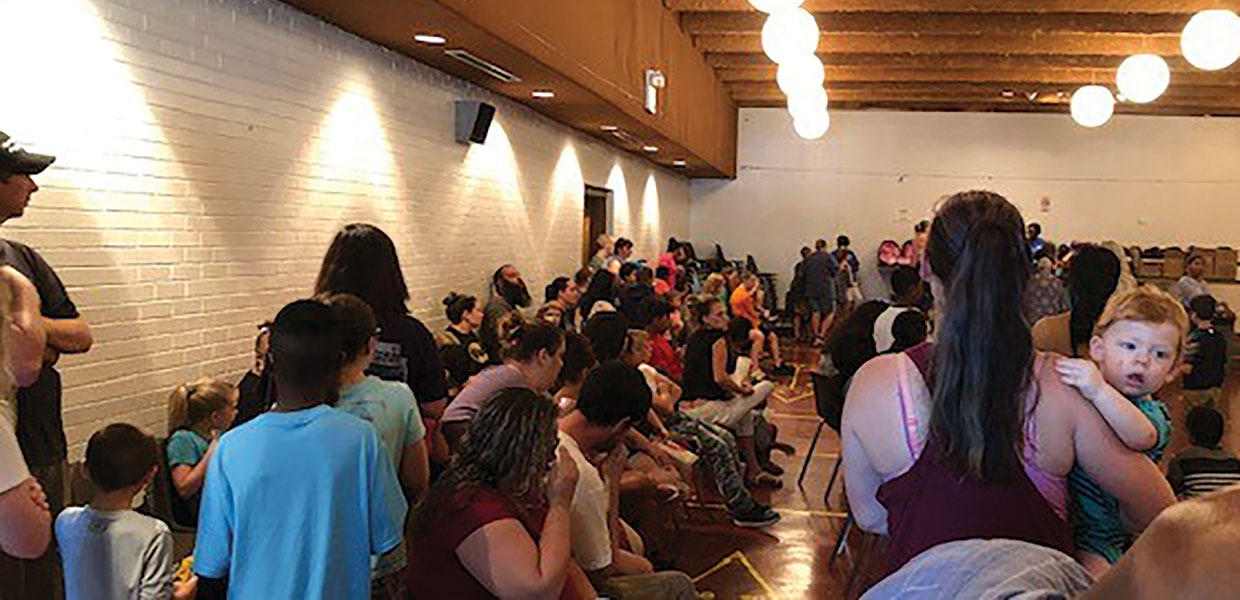 The crowd waits for backpacks and school supplies.
In July, members of the Philadelphia Church joined members of the Pulaski Church to provide school supplies to local children. The church members packed backpacks with pencils, pens, markers, glue sticks, and paper. The school supplies were scheduled to be given out at 2 p.m., and by the time the doors of the Pulaski Parks and Recreation Center opened, dozens of parents and children had filled the gymnasium to capacity.
Children chose the backpacks which sat in boxes by school grades. The smiles on their faces revealed gratitude and satisfaction. Each child walked away with supplies clutched in their hands.
During the give-away, several young members of the Philadelphia Church played games with the children as they waited, and others provided snacks and refreshments. Adventist literature was also available for all interested.
The members of the churches felt that the event was a success, as more than 200 backpacks were given out.
Kentucky-Tennessee | September 2019