Trisney Bocala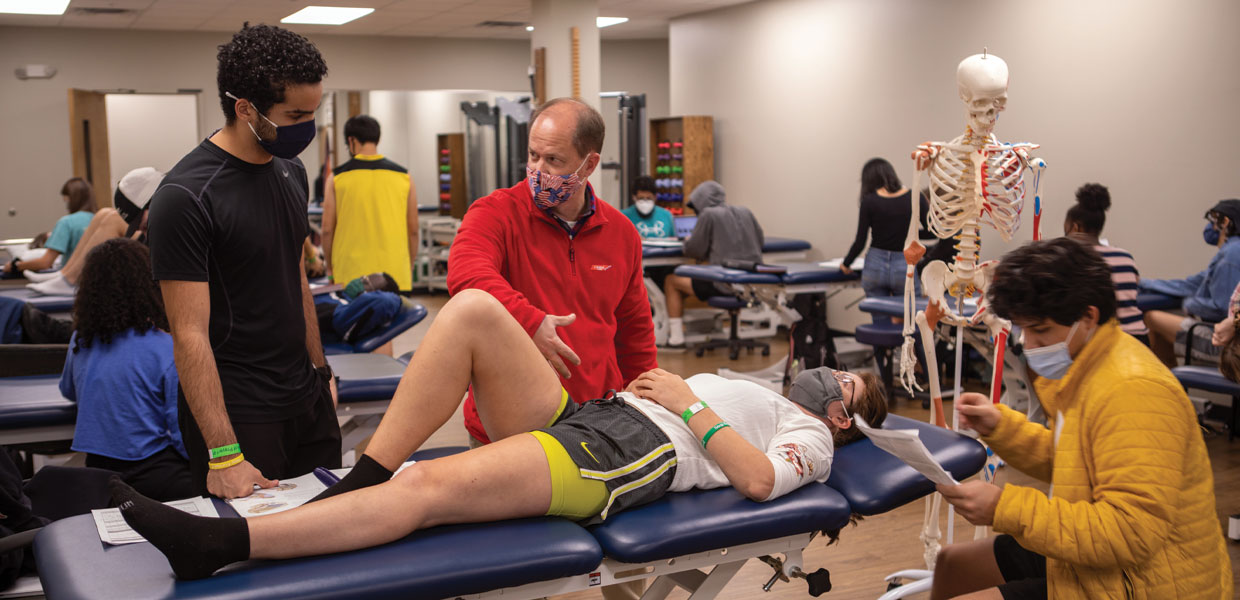 Program Director Christopher Stewart instructs students during a physical therapist assistant lab.
On December 13, Southern Adventist University's first cohort of 11 physical therapist assistant (PTA) students graduated from the university's newly accredited PTA program. The program achieved full accreditation on November 3 for an initial five-year term.
"I am delighted that the accreditation of the program was granted on the time frame we expected so that students who completed the program are eligible to sit for licensure examinations," said Robert Young, senior vice president for academic administration at Southern.
Christopher Stewart, DPT, program director, began developing the program in 2017, following guidelines from the Commission on Accreditation in Physical Therapy Education to pursue full accreditation. According to Stewart, accreditation is granted to developing programs through a two-step process: candidacy for accreditation, followed by accreditation. Southern's PTA program achieved candidacy in April 2019, opening the door for the first group of students to enter the program that fall.
"By receiving accreditation this fall, this first group of graduates could become licensed as physical therapist assistants as early as January 2021," Stewart said. "This milestone is one of personal satisfaction in that we, as a department, are able to promote Southern's mission of servant leadership by training students to be extensions of Christ's ministry of healing in our community."
"I am thankful to the faculty for putting in their time and effort to develop a strong program," said Becka Tennant, December 2020 PTA graduate. "As a member of the first PTA class to graduate from Southern, I highly recommend the program for anyone who is interested in it. We had great professors who did everything in their power to help us succeed."
Southern Adventist University | February 2021