BY Mario Roberts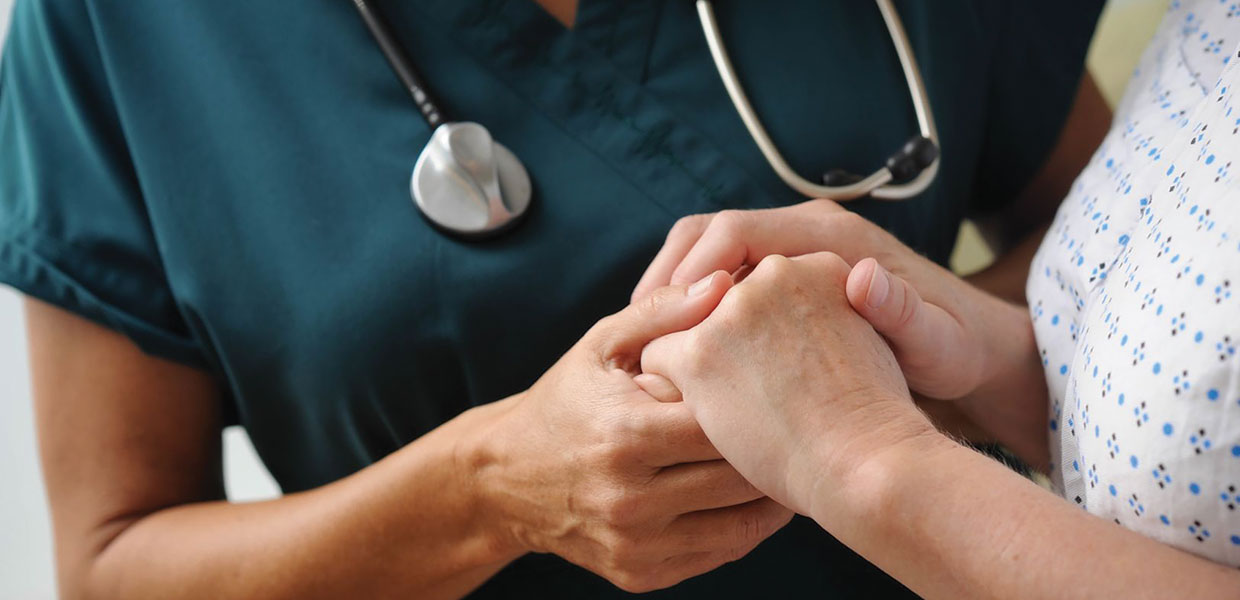 A study conducted by Adventist Health System and Duke University surveyed the experiences of 520 health care providers assessing patients' spiritual needs over a one-year period.
Research has long shown that people who are more religious and spiritual have better health and adapt more quickly to health problems compared to those who are less so. Now, the results of a year-long study of health care providers, including physicians, nurse practitioners, and physician assistants across midwestern and southeastern states, indicate that a majority of providers are willing to assess the spiritual needs of patients, and that providers who receive training on how to appropriately engage patients on spirituality are twice as likely to regularly conduct spiritual assessments.
The study, called Faith in Practice, was conducted by Adventist Health System, one of the largest faith-based health care systems in the U.S., and Duke University's Center for Spirituality, Theology and Health. It was designed to examine the attitudes and practices of care providers as they relate to the integration of spirituality into patient care, while introducing practical strategies for the application of spiritual care in the outpatient setting.
"The study makes clear that physicians are willing to address the spiritual needs of patients, and that education and training programs can significantly increase the integration of spirituality in outpatient medical practices," said Harold G. Koenig, M.D., director of the Center for Spirituality, Theology and Health at Duke University School of Medicine, and a leading researcher who has dedicated more than 30 years to studying the effects of spiritual and religious involvement on human health.
In all, 520 care providers from more than two dozen Adventist Health System facilities across Florida, Georgia, North Carolina, and Illinois took part in the study. Participants had varying faiths, and some had no religious affiliation whatsoever.
"The findings of this study show that spirituality is not only important to many patients, but that providers also see patients' spiritual needs as an important aspect of their overall health, and are open to addressing those needs," said Terry Shaw, president/CEO for Adventist Health System. "I am proud that our organization is helping lead the way in this important aspect of care delivery; and, in doing so, we can better meet the needs of the patients we serve."
Some of the study's key findings include:
Providers who received education and training were twice as likely to regularly conduct spiritual assessments in their patients.
There were significant increases in how frequently providers prayed with patients, were willing to pray with patients, shared their faith with patients, and encouraged patients' own religious faith over the 12 months.
Patient acceptance of and appreciation for the spiritual assessments increased over the span of the study.
The frequency with which spiritual assessments were conducted increased among both religious and non-religious providers.
"Providing whole-person care, mind, body, and spirit, is at the core of our mission of Extending the Healing Ministry of Christ," said Ted Hamilton, M.D., chief mission integration officer and senior vice president of mission and ministry for Adventist Health System. "Many patients would welcome a discussion about their spiritual needs with their physicians as part of their care, so providing the appropriate resources and support for doctors to meet this need is one way we can take better care of our patients."
Providers began the study by completing a survey to evaluate their attitudes and practices related to addressing the spiritual needs of patients in clinical practice, which was followed by an orientation that focused on identifying and addressing those needs. The survey was taken again one month after the orientation, and once more a year into the training program. During the study providers asked their patients three questions:
Do you have a faith-based support system to help you in times of need?
Do you have any religious beliefs that might influence your medical decisions?
Do you have any other spiritual concerns that you would like someone to address?
If a patient had spiritual needs, they were documented in the electronic medical record. From there, those patients were assigned spiritual care coordinators who could help address concerns or connect patients with a chaplain for further support.
"Providers strive to honor and respect patients' values, beliefs, and preferences. This study opens the door to one approach that may help caregivers feel more comfortable assessing whether or not a patient would prefer spiritual support, and connecting them with the resources to receive that support in those cases," added Koenig.
Adventist Health System | November 2017