BY Rickie Holmes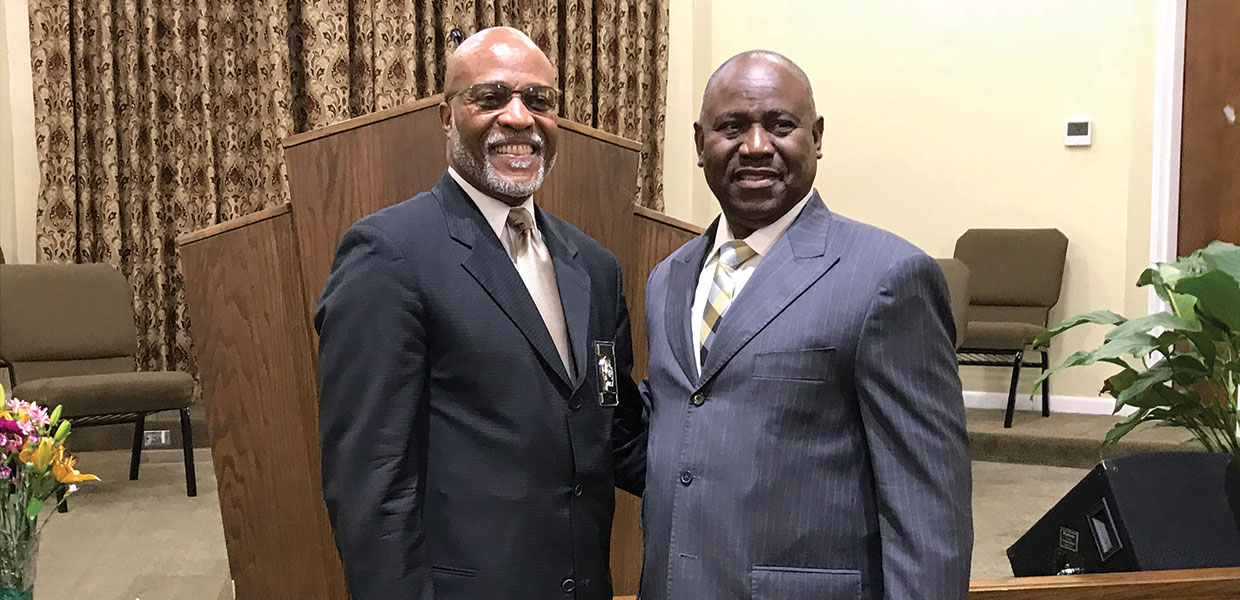 Honoree Roosevelt Smith (left), chief of police in Lithonia, Ga., stands with Rickie Holmes, pastor.
submitted by Rickie Holmes
The members of the Pillars of Faith Company in Ellenwood, Ga., took time April 28, 2018, to affirm others with a Community Guest Day. They specifically honored Roosevelt Smith, Lithonia chief of police, and Rashad Richey, local radio personality and community worker.
The day was filled with activities, including guest speaker Roseclair Bulgin. A special moment during divine worship included the church elders praying for the honorees. Numerous guests from the community attended the special celebration.
Rickie Holmes, pastor, presented both honorees with plaques and gifts of appreciation. The honorees gave words of appreciation and inspiration.
The event was followed by a delicious vegetarian meal. There was lots of food, fun, fellowship, and good conversations.
Later that day the church members went back into the community to pass out tracts and continue to invite the community to attend the Pillars of Faith Church.
Going forward, the church members plan to make Community Guest Day an annual event.
Georgia-Cumberland | August 2018