BY rickie holmes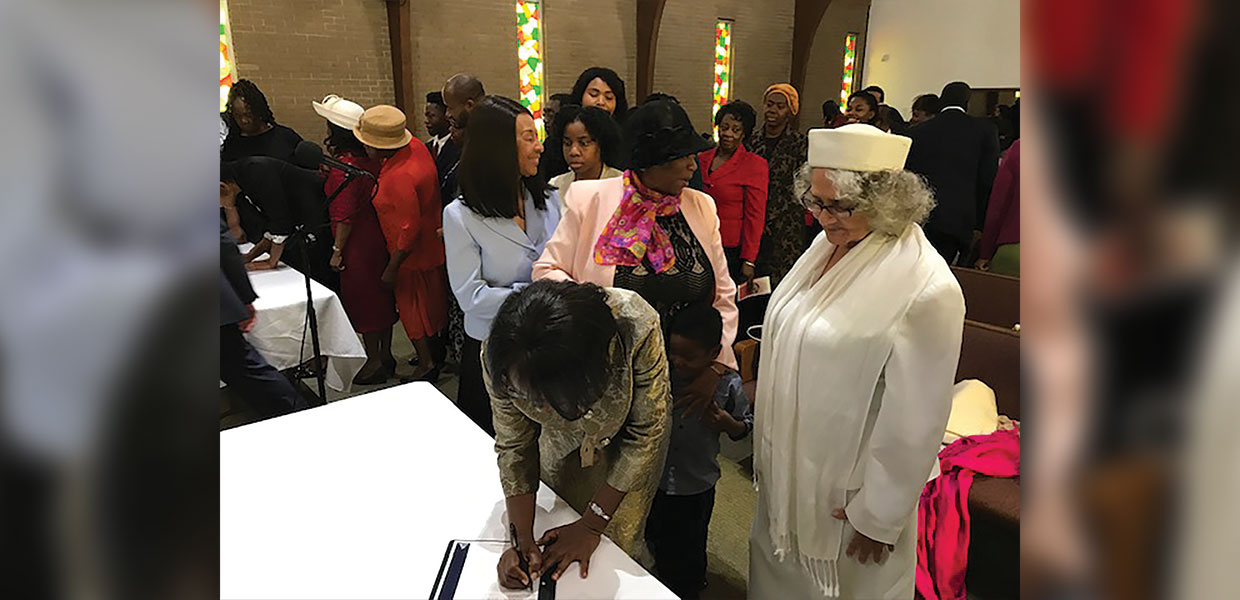 Pillars of Faith Church members in Ellenwood, Ga., celebrated their church's official organization Nov. 17, 2018.
submitted by Rickie Holmes
The Pillars of Faith Company in Ellenwood, Ga., celebrated church organization day, and became the 177th church in the sisterhood of churches in the Georgia-Cumberland Conference on November 17, 2018. A delegation from the Conference, led by Ed Wright, president, oversaw the worship celebration. Rickie Holmes, Pillars of Faith pastor, was excited for his congregation and the ministry, and the evangelism yet to come.
Numerous members, guests, friends, community residents, Sunday worshippers, and believers and non-believers attended the divine worship service. The sanctuary was filled to capacity with standing room only. The worshippers extended into the halls, classrooms, and fellowship hall. Some worshippers even waited in their cars in the parking lot.
Wright preached from the book of Esther, and reminded the congregation that all are called for "such a time as this." Immediately after the sermon, a line formed and Pillars of Faith Church members signed their names to be registered as charter members of their new church.
Next the congregation entered the fellowship hall and enjoy a vegetarian meal. It was a very happy family that worshipped that Sabbath, the day God blessed and sanctified.
On this high Sabbath, the worshippers knew they were in the presence of the Lord. The Pillars of Faith family was ready: God called and they answered.
Georgia-Cumberland | February 2019