BY KRISTIN FULTON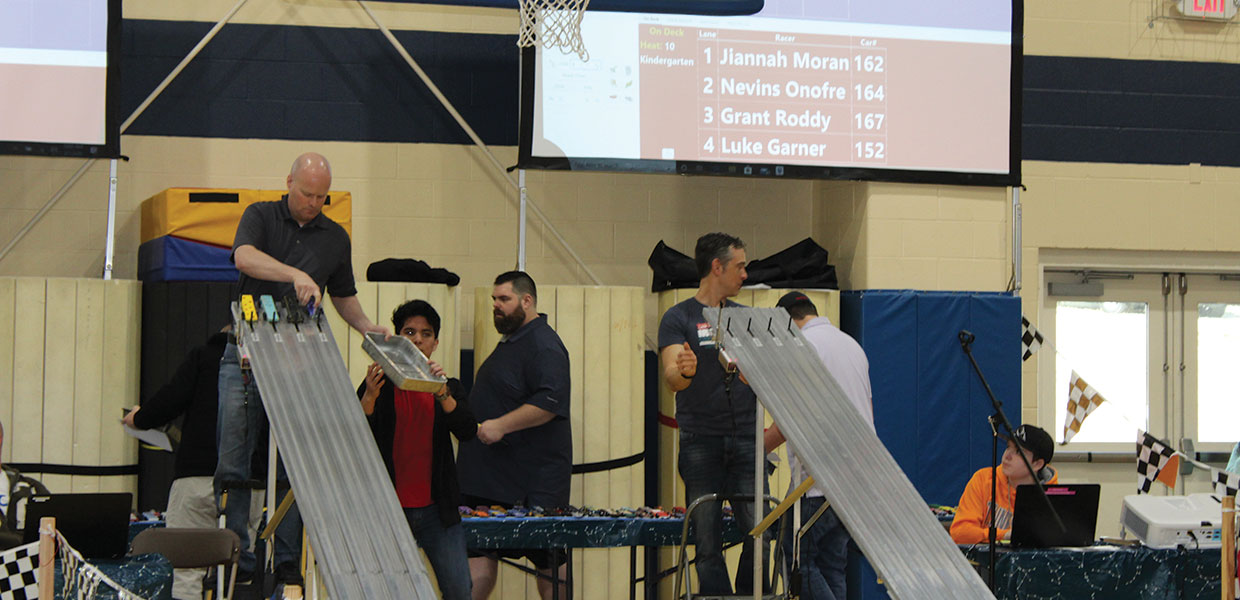 Preparing for the race to begin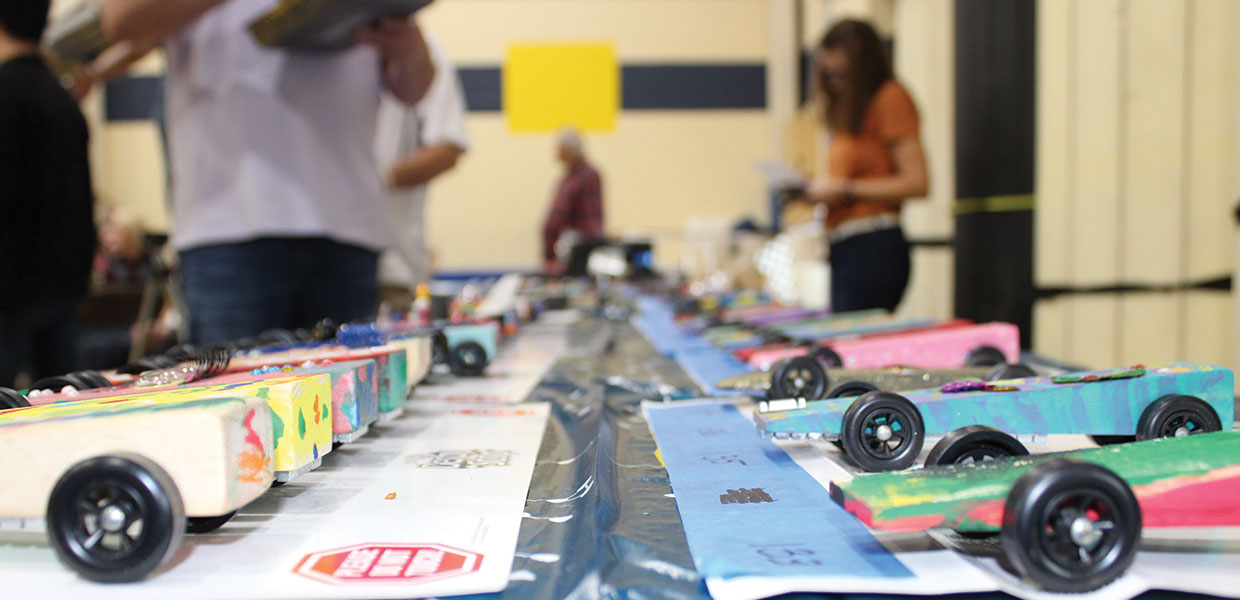 Pine cars built by the students
Celebrating 16 years of fundraising through their Pine Car Derby efforts, Madison Campus Elementary (MCE) in Madison, Tenn., raised more than $47,000 this year. This one-and-only school-wide fundraiser required many volunteers, staff, teachers, and faculty to make the event possible.
Taking six weeks to fundraise, the students mailed letters and sent emails to family, friends, neighbors, co-workers, and church family asking for donations to support their goal of $250 per student. Donors mailed in checks or gave through the school's website under the DONATE tab. "We raised over $18,000 of our $47,000 through the online campaign," reported Kristin Fulton, Pine Car Derby coordinator.
Race day consisted of the pine cars racing down two tracks to see whose car was the fastest, per class and overall. Race coordinator Matt Roddy said, "The fastest cars would make it down the track in just over three seconds, which would equate to over 200 mph in a real car." He also stated how impressed he was with the creativity of the children and their hard work building their cars.
Booths were set up by each grade, and all of the money that was raised went toward their individual classrooms. Silent auction bids were made on items ranging from eateries to Holiday World and Creation Museum tickets.
The $47,000 that was raised will help fund MCE auxiliary programs such as art, music, P.E., and the library. "MCE is extremely blessed to have a community that supports our mission and our students. I am grateful for all of the hard work that was done to help us reach our goal," stated Marty Sutton, MCE principal.
The students, faculty, and staff of MCE are so thankful for a community that cares about them.
Kentucky-Tennessee | June 2020