BY Jennifer Gennick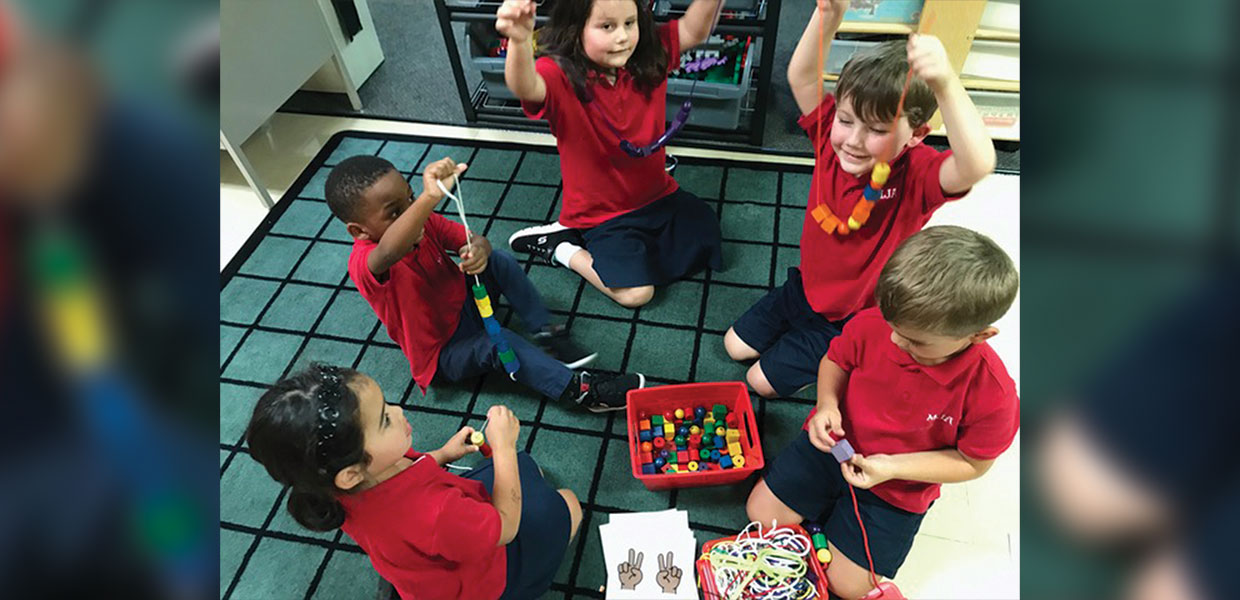 Students have fun working on a craft project.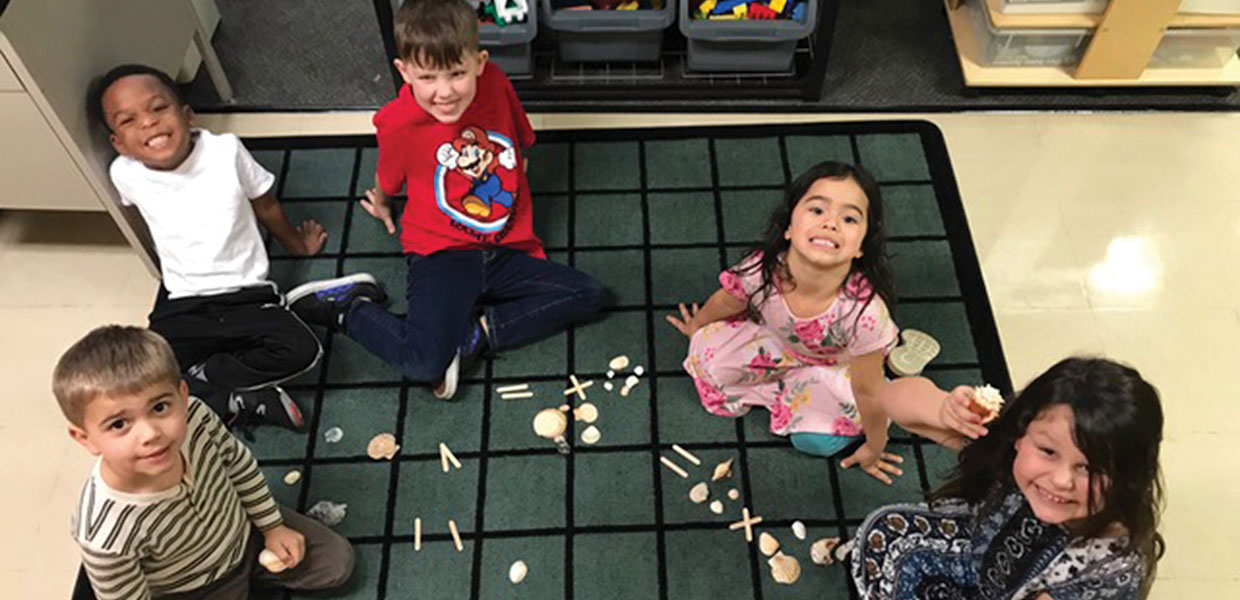 Learning with tangible objects like shells has led to improvements in student understanding.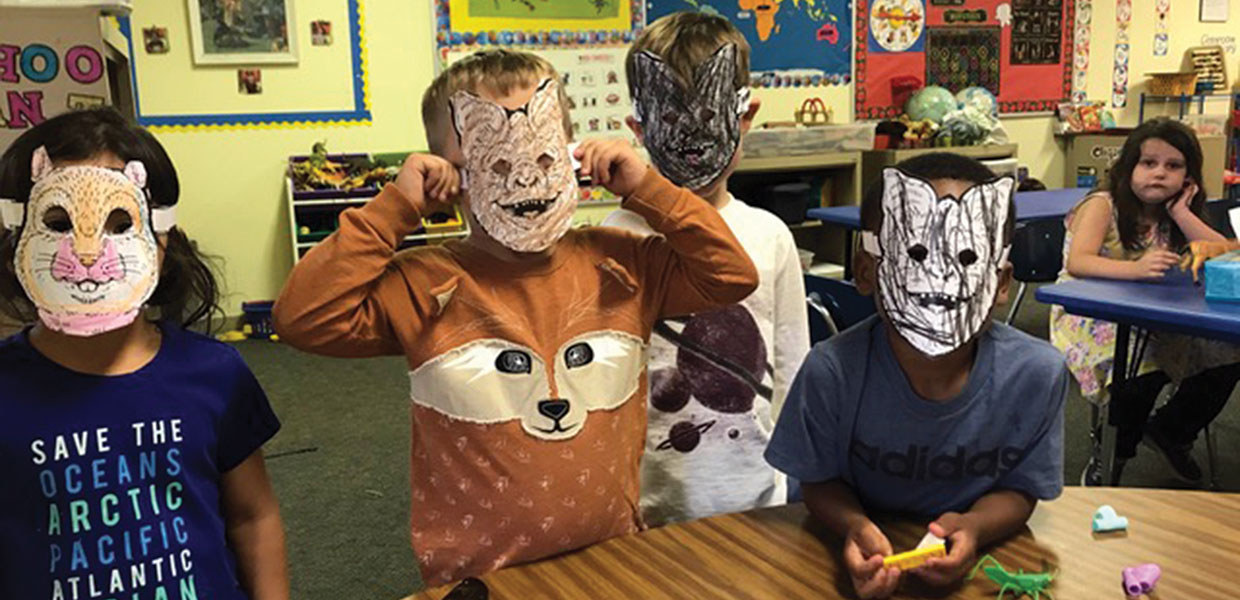 Fun can mean combining art and animals.
The students in the pre-K/kindergarten classroom at Mobile Junior Academy have been having a great school year. Play is an important work of the classroom. Whether it is playing independently or as a group, the students think creatively, increase their hand/eye coordination, and actively engage with their peers.
As the young students play together, they learn the art of sharing, not only toys, but also space. They learn how to work out problems together, independent of adult intervention. The children aren't always happy in their play because the lessons are often hard to learn. But, their sense of accomplishment and satisfaction shows by their willingness to keep trying. And, eventually, they become a classroom that works and plays as a team.
Ephesians 4:32 says, "Be kind and compassionate to one another, forgiving each other, just as in Christ God forgave you." If little ones are to learn this lesson, they must play and interact with each other. As famed educator Maria Montessori said, "Play is the work of the child."
Gulf States | May 2020