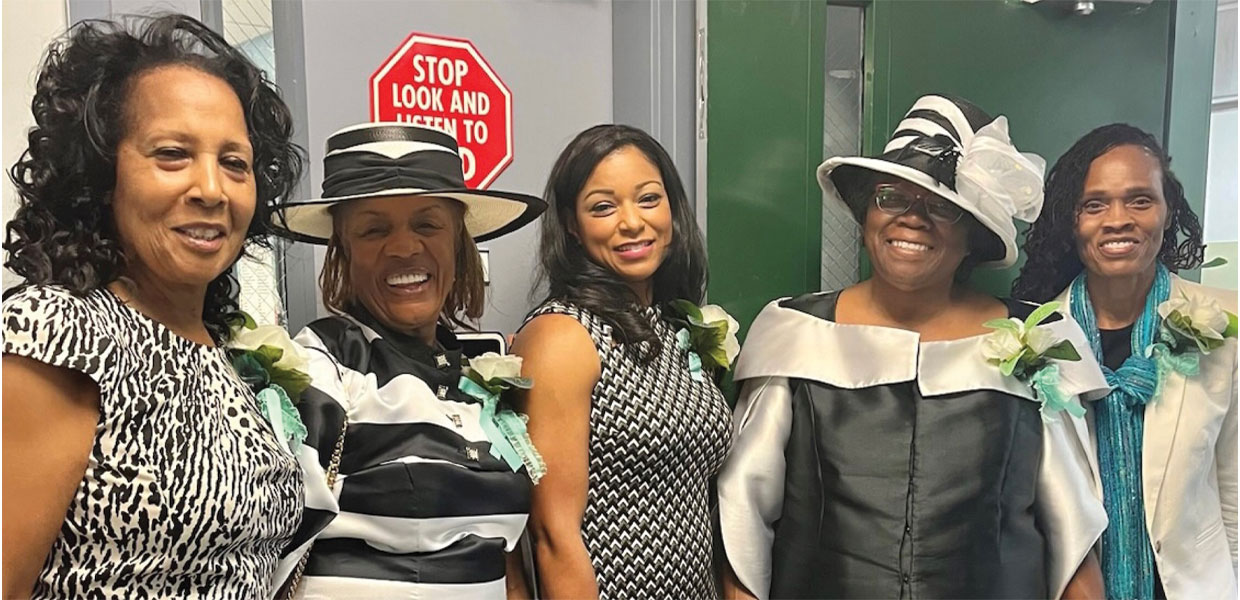 Pictured are Sheila Mills (left), Rosie Parker, April Smith, Joyce Hairston, and Joan Moore
Sheila Mills, North Carolina State women's ministries leader, planned a Women's Day Program for April 22, 2023, at Praise Tabernacle Church in Whiteville, N.C.
The day started with an informative Sabbath School lesson taught by Vida McLeary. At the beginning of the worship service, Bettye Mills, patriarch of the church, led the procession of women who were accompanied by Portia Davidson on the piano.
The theme chosen for the day's activities was "Women Inspiring Souls to the Lighthouse."
Program participants included Sheila Mills, hostess; Rosie Parker, guest speaker and former women's ministries director for South Atlantic Conference; Joan Moore, North Carolina State treasurer; Joyce Hairston, former North Car- olina State women's leader; and April Smith, current South Atlantic Conference women's ministries director.
A musical selection featuring an African dialect song, was presented by the Carolina Adventist Academy students, under the direction of Aisha McLeary, Adventist youth leader. Another musical selection was presented by Trinity's Grace, composed by Diyana Mills, Alexis McLeary, and Atheena Swindell.
Charlene Berry, Praise Tabernacle health ministries leader, gave the prayer after the sermon. A meal was served to all who attended the services and activities.
South Atlantic | November 2023