BY Carline Samuels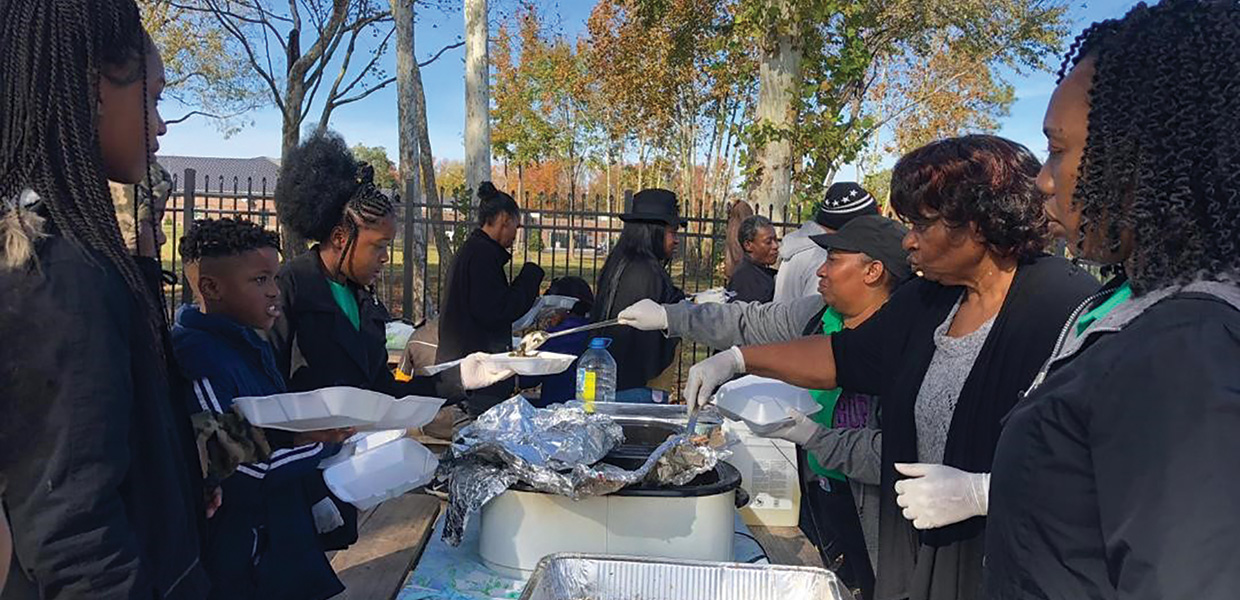 Sumter Berea Pathfinders feed and enjoy table fellowship with the homeless.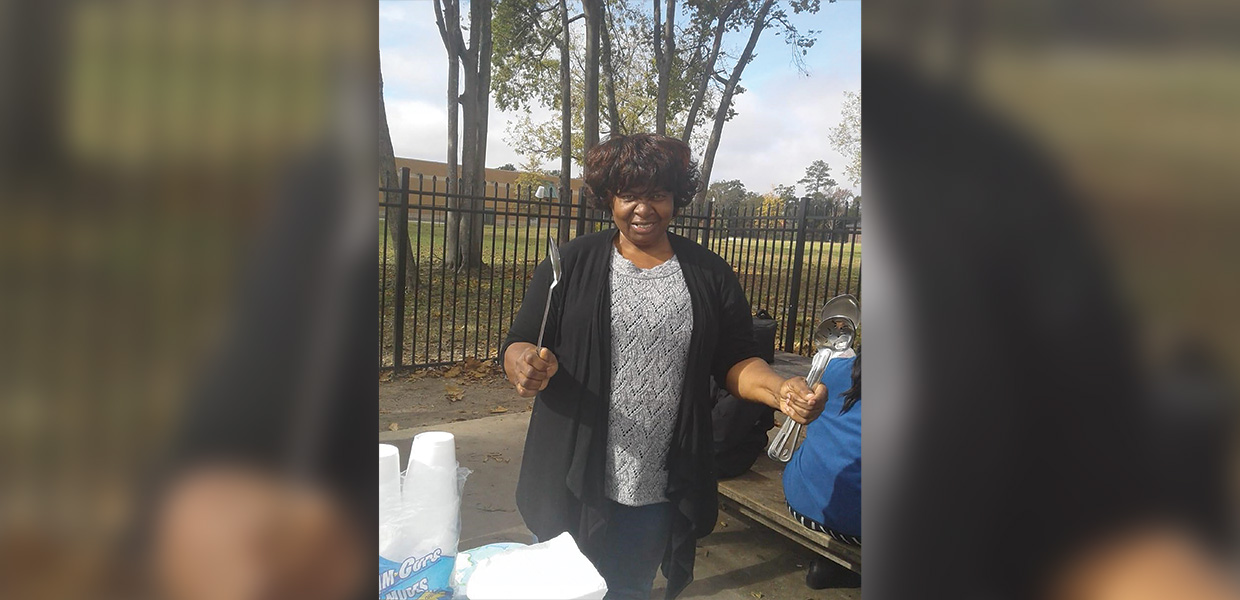 Lillie Riley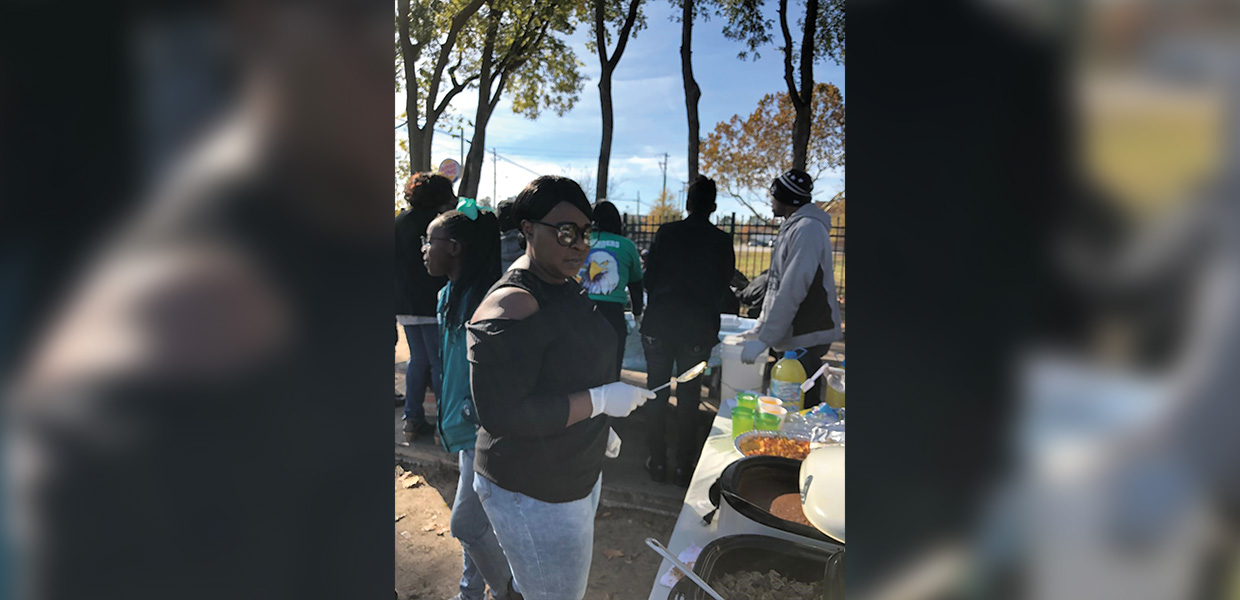 Rosa Plowden
The Berea Eagles Pathfinder Club assisted in feeding more than 100 homeless people on November 25, 2018. They were the latest to catch onto the vision that began with Lillie Riley, a member of Berea Church in Sumter, S.C.
Riley woke up feeling depressed on the night of December 31, 2014, and thought she would not live through the night. She asked God to spare her and promised that if He did, she would serve food to the homeless people who congregated alongside the Oswego main road in Sumter. The next day (New Year's Day), she joyously served 60 people hot meals all by herself. Riley's sister, Rosa Plowden, joined her two months later, and for the last four years the two sisters have been serving food to the homeless every fourth Sunday. The feeding is done outdoors all year round, with Riley and Plowden supplying the majority of food themselves.
When asked what keeps her going, Riley responded with a glow in her eyes, "I like the laughter, to see the people, listen to their testimonies, and look at their bright faces." She said that even amidst the trials the homeless endured, they are sometimes happier than people who can support themselves. Because of this, she believes that the homeless are blessed. Plowden echoed the same sentiments as her sister, and thanked Riley for getting her involved in this ministry. There is a special family-like bond with the homeless and the servers as they eat and fellowship together.
This ministry does not have a name, but Plowden believes that it will continue to strive because God is leading it. Riley said that by God's grace, she and her sister will continue this ministry for as long as they are able to move. Berea requests prayer for the two sisters that God will continue to grow this ministry and use them to touch people with spiritual and physical food. After four years, Riley's answered prayer is still transforming hearts and glorifying God!
South Atlantic | February 2019