Shane hochstetler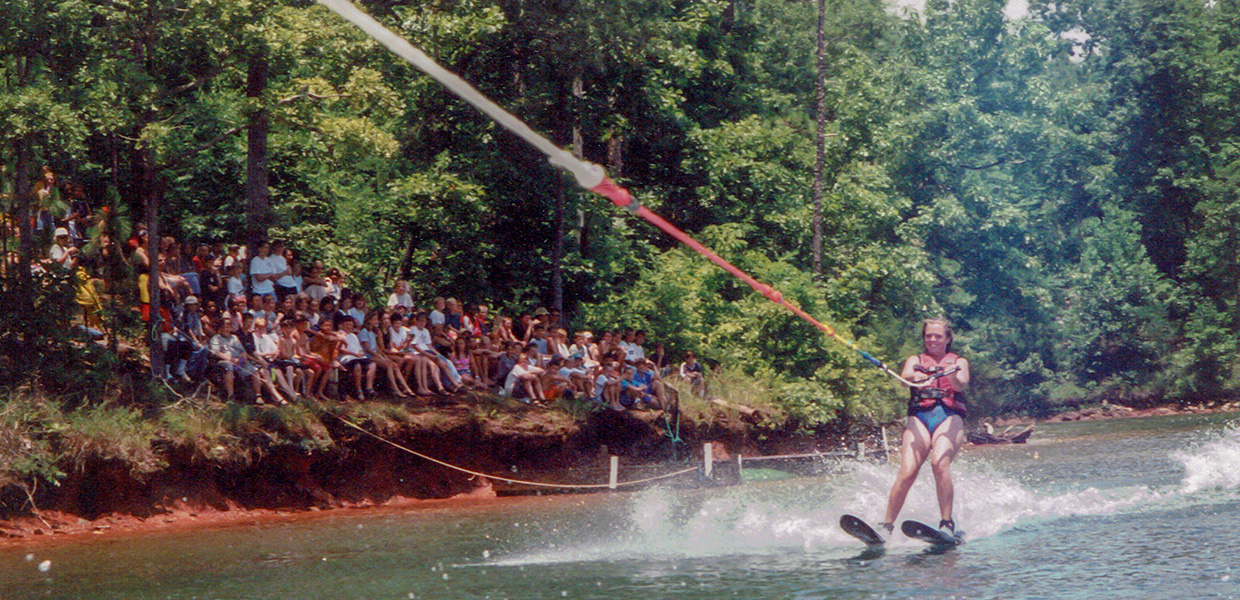 Spectators look on as young woman performs for the ski show on Lake 
Martin at Camp Alamisco.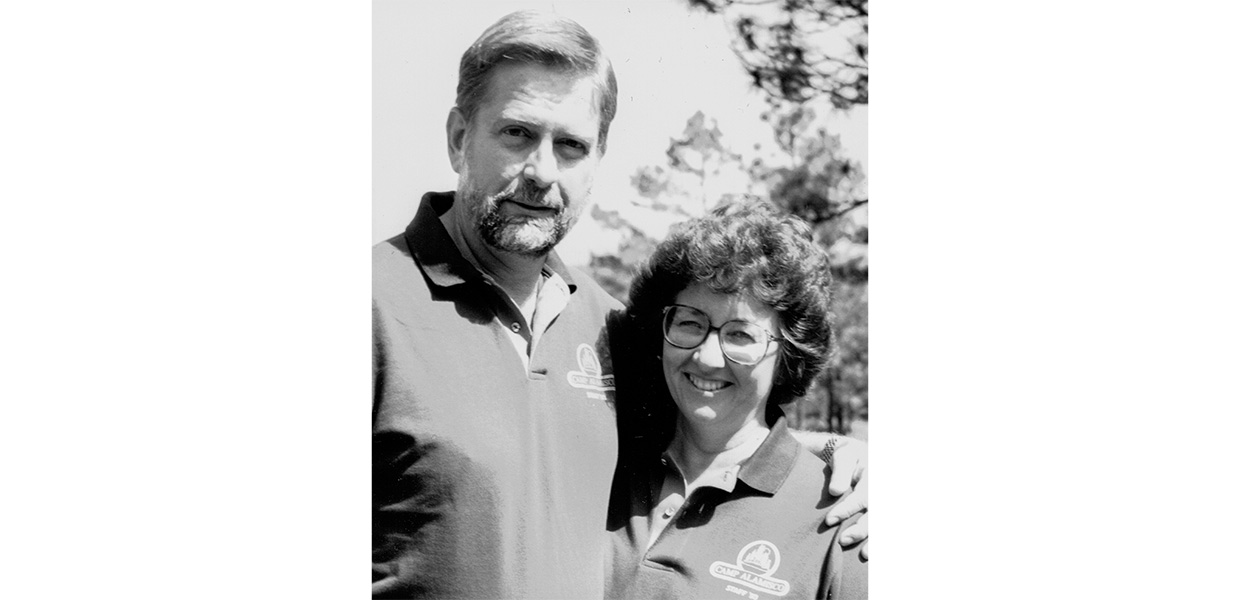 Bill Wood, former Atlantic Union youth director, and his wife, Janet, pose for a 1993 Camp Alamisco staff photo.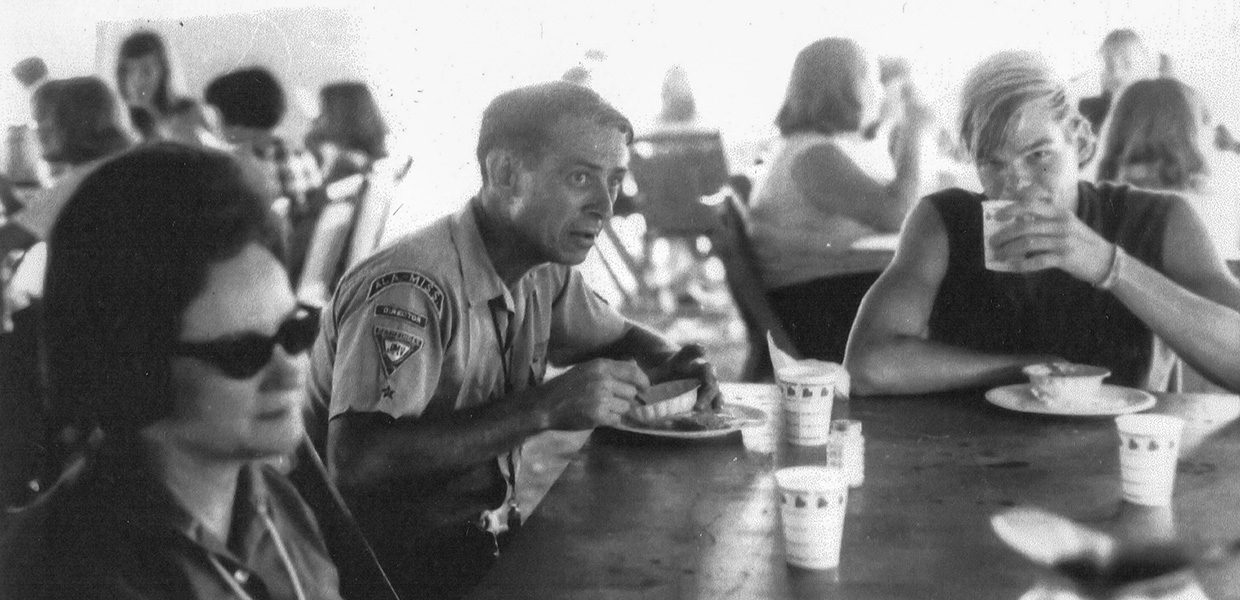 Pathfinders and families sit down for a meal at Alamisco.
Camp Alamisco, though it had not been named yet, was introduced to the Southern Union in the May 1968 issue of the Southern Tidings. That article showed the constituency vote that took place on March 24, 1968, which enabled the Conference to lease the land from the Alabama Power Company, and proceed with building plans for a camping program. The lease for the property was signed on October 27, 1968. The agreement was in the interest of the public and the Conference, as it retained a significant portion of natural resources to be preserved on the shores of Lake Martin. The late J. Henson Whitehead, then secretary- treasurer of the Southern Union, stated, "I have seen many youth camps, most of them ideally located, but I have never seen as beautiful a location with as much potential as the proposed site on Lake Martin in Alabama. The view is breathtaking; the lake is large, clear, and beautiful."
The expectations for Alamisco were high, and dreams for its potential were big. During the next 50 years, most, if not all, of those expectations were met or exceeded, and dreams became a reality. A search of "Camp Alamisco" in the Southern Tidings archives from the Office of Archives, Statistics, and Research nets more than 440 results; Alamisco has had an active role in reaching souls for Christ through Gulf States Conference.
For many, Alamisco is a special place to them. For school children, it is the place they come for outdoor school each year; for local church leaders, it is where they are equipped for service at elders' and deacons' retreats, Sabbath School training, and more. Adventurers and Pathfinders utilize it throughout the year, as do other Christian groups, and Gulf States constituents for summer camp. To them, Alamsico has become the place where they feel the presence of God, and where their spiritual walk has been positively influenced.
This year marks the 50th year of people of all ages being drawn closer to God at Alamisco, and plans have been made to have an anniversary celebration, October 5-7, 2018. Ron Whitehead, youth director for the Lake Union, will be the keynote presenter, and Bill Wood, retired youth director for the Atlantic Union, will give a history-of-Alamisco presentation.
If you have been a staff member at Alamisco any time during the last 50 years, you are invited to attend and perform a classic camp skit on Saturday night. This weekend event is not just for staff, but also to anyone on whom Alamisco has made a positive impact.
Lodging reservations are scheduled to go online this month, and more information is available at www.campalamisco.org.
Gulf States | June 2018