BY oksana wetmore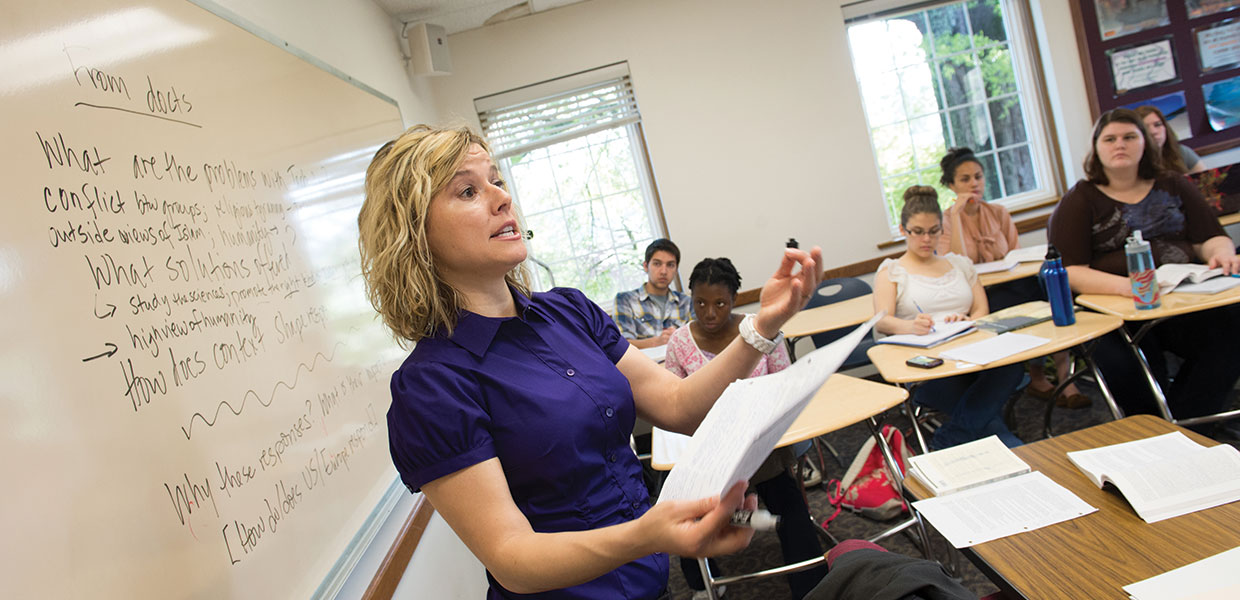 Lisa Dillar, Southern Adventist University history professor, exchanged her Southern classroom for one in Australia this year.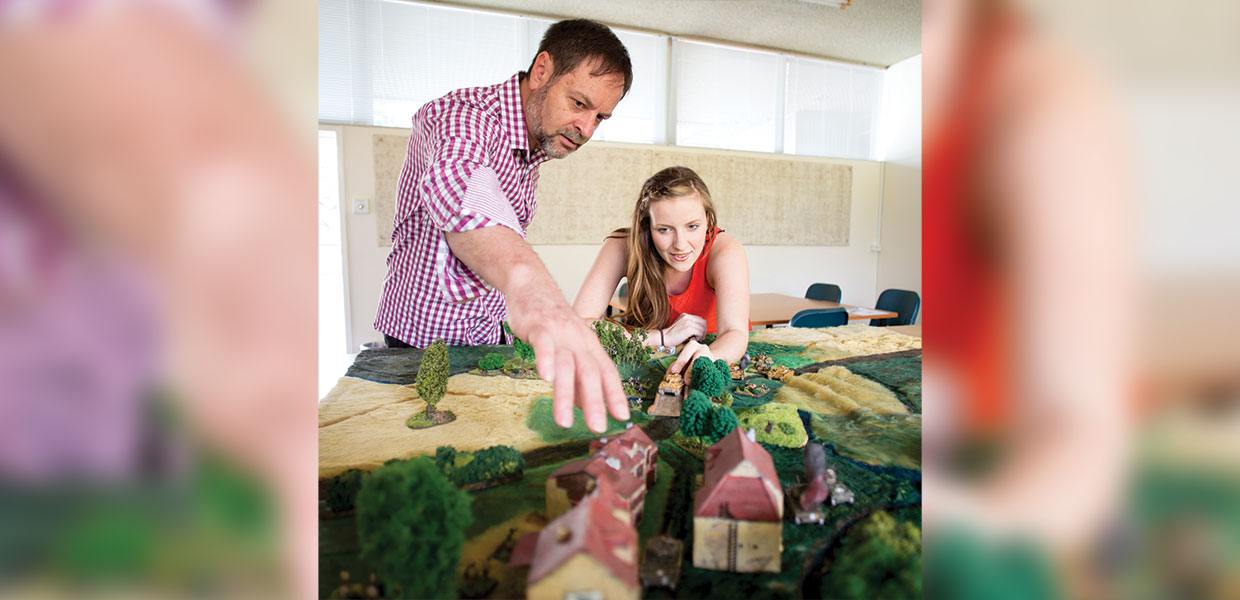 As he teaches about the World Wars, Daniel Reynaud, Avondale College of Higher Education history professor, brings history alive with hands-on learning.
Change is rarely easy, but along with the inherent challenges, it often brings benefits. After a combined 40-year teaching career, two history professors on opposite sides of the world decided to exchange their students, offices, universities, and continents for a year.
Southern Adventist University history professor Lisa Diller, Ph.D., '96, and Daniel Reynaud, Ph.D., associate professor of modern history at Avondale College of Higher Education in Cooranbong, Australia, started their journey at the beginning of 2017, when they enrolled in a yearlong professor exchange program which will end December 2017.
For both Diller and Reynaud, the motivating factor behind their participation in the exchange was the opportunity to experience a different academic environment.
"When you have been working at a place for a long time, it is easy to get stuck in your ways," Diller said, "but when you go to a new place, you open yourself up more, and I felt like I needed to do that to get out of my rut of teaching."
Mark Peach, Ph.D., chair of the History and Political Studies Department at Southern, explained that this exchange is enriching not only for the professors, but also for their students. They are exposed to new classes like Australian history, and a class focusing on Australian films about World War I and II, a specialty of Reynaud's.
"We feel that we are serving our students more richly by offering courses that we would not be able to offer were it not for a program like this," Peach said.
Diller and Reynaud have also learned several lessons through their journeys. For Diller, adaptability and increased flexibility have been her biggest gains through this process, while for Reynaud it has been the opportunity to refocus on the joys of teaching.
"This experience has been enriching in ways that money could not buy," Reynaud said. "It has been refreshing, and I will go back to Avondale with a new lease on life."
Challenges have also come along with the many joys and learning opportunities. For Diller, the headache of abiding by the strict Australian government regulations on exams and paperwork has taken some getting used to. As for Reynaud, understanding the American grading system and the emphasis on a grade point average has been a challenge.
Colleagues of both professors have expressed that both institutions are undoubtedly benefitting from this exchange.
"Professor Reynaud has been an anchor in our department for years, but in exchange for an anchor, we have received a supernova!" said Lindsay Morton, Ph.D., professor of English literature at Avondale. "It's wonderful to see our respective academic communities strengthened, challenged, and energized by our adventurous colleagues."
Southern Adventist University | August 2017