BY Becky Cain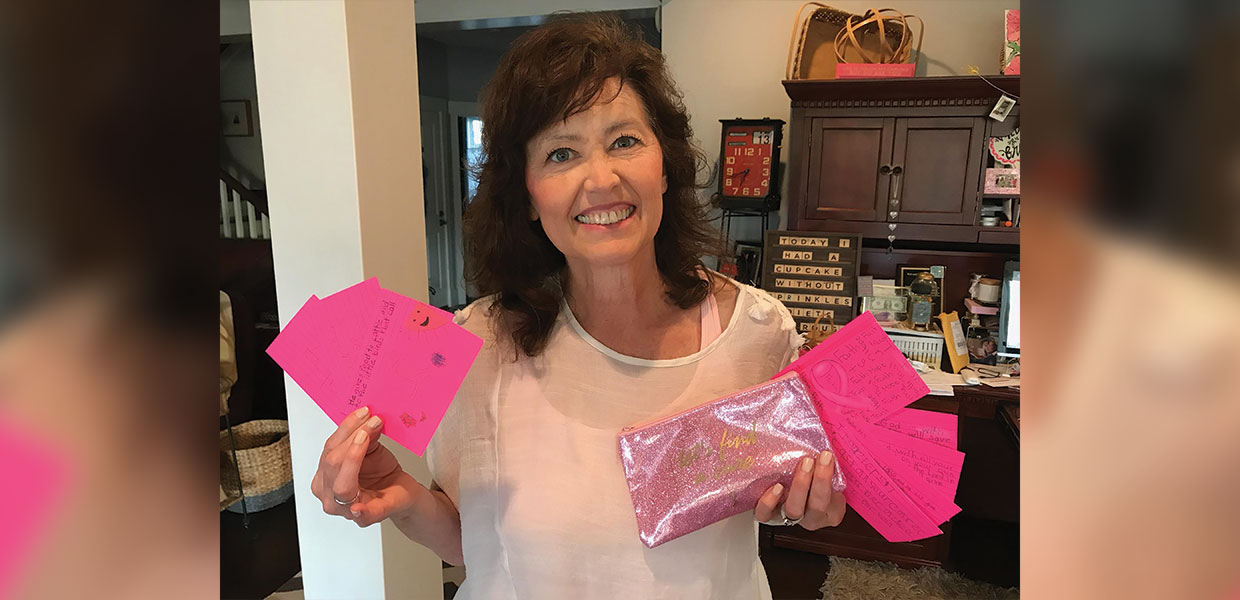 Tammy Vaughn, one of the recipients of the promise pouches
Contributed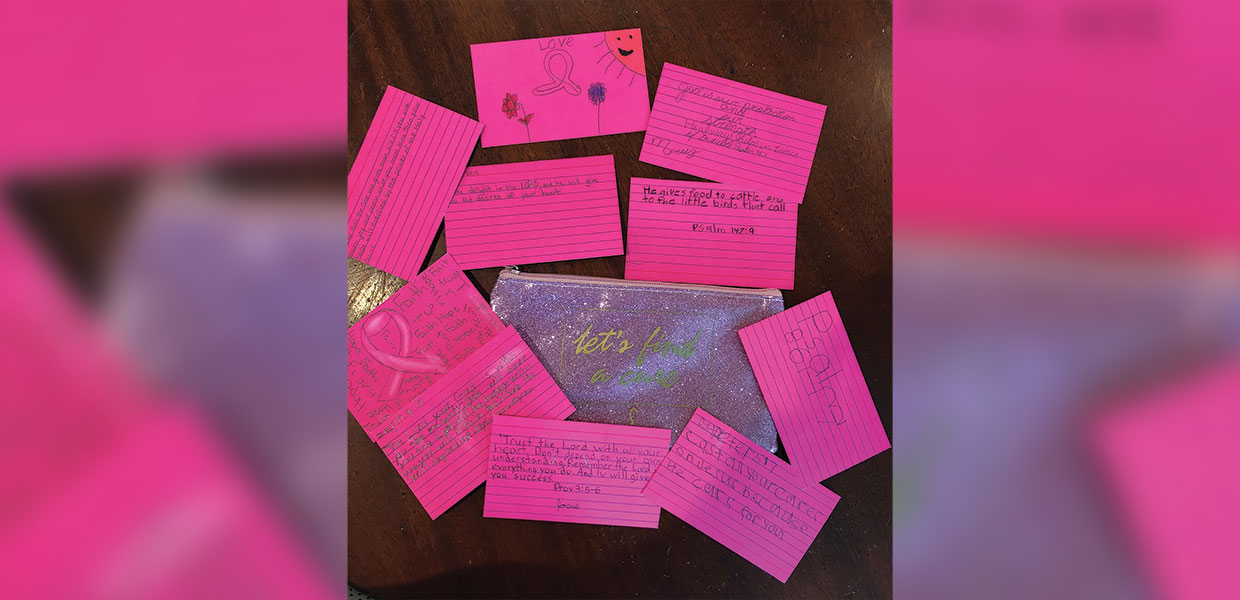 Becky Cain
Teacher Becky Cain shares her class' experience.
It was an ordinary evening. The usual activities occurred, grading papers, preparing for the next day of lessons, texting my daughter to see how her day at academy had gone, and taking a quick glance at my Facebook news feed. Written there in big bold letters, on a friend's status post, were the words no one wants to read, "I've been diagnosed with breast cancer."
A flurry of thoughts raced through my mind as I tried to wrap my head around an important person in my life receiving this "life changing" news. Immediately, I went into prayer mode, but felt impressed that God wanted me to do more. But what?
He gave me the idea to start a ministry called "Promise Pouches" — a simple, yet encouraging, form of ministry.
The next day I gave each of my students an index card and Bibles. We then researched what Bible promises might bring encouragement to someone who just received the news that they have breast cancer. Each student was assigned a verse which they then wrote on one side of the index card. On the other side they drew and colored a picture that they thought would bring a smile to the face of the recipient.
These cards, which were prepared with so much love, compassion, and kindness, were then placed inside a pink zipper pouch and mailed to my friend. A few days later she messaged me, in tears at the compassion displayed by my students. It was such a simple gesture, but such a source of strength.
This ministry did not stop with one person, but has been shared with people who have lost a loved one or received devastating medical diagnoses, or as encouragement to students at Mt. Pisgah Academy. One recipient, Tammy Vaughn, sent a note after receiving one of these Promise Pouches, saying, "The Myrtle Beach SDA Christian School is one of the most giving and thoughtful groups of people I have ever experienced! My Promise Pouch is kept by my bedside, and I read one each night to remind me that God is always there! This school knows what it is to be mission-minded, and reach out to others on so many fun levels!"
The letters of John, in 1 John 4:12. so perfectly reflect why we continue this ministry, "No one has ever seen God; but if we love one another, God lives in us and His love is made complete in us." It is the desire of the students at Myrtle Beach SDA Christian School to love one another, so God may live in them and others may know this amazing God they serve.
Carolina | December 2019