BY Lloyda Broomes Williamson, M.D.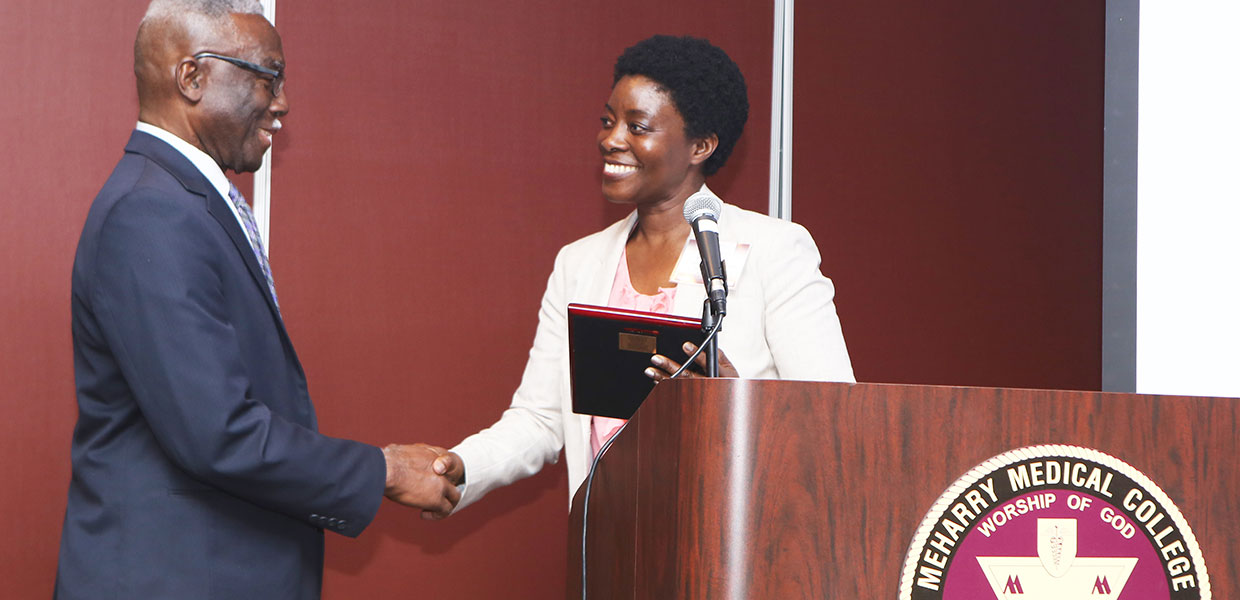 Lloyda Broomes Williamson, M.D., presents the Meharry Alcohol and Drug Abuse Founder Award to her father, L. Rudy Broomes, M.D.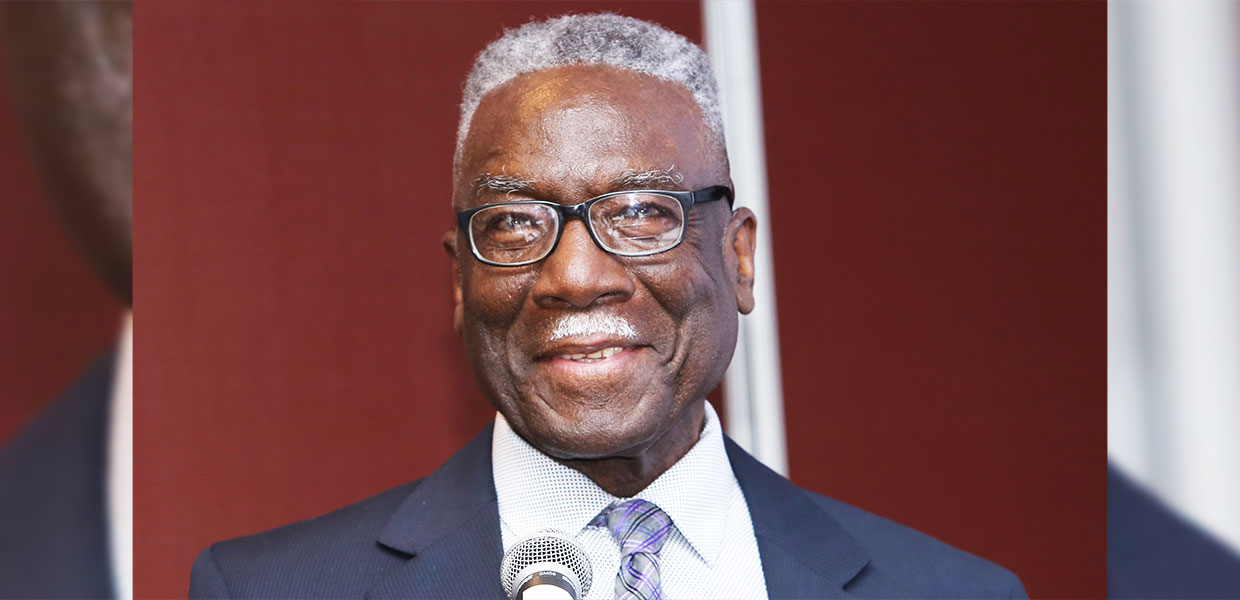 L. Rudy Broomes, M.D.
Across the United States, there is a current crisis involving addiction to opiate medications. These substances can bring severe social consequences for individuals and their families, and lead to death through overdose. Since 1972, Meharry Medical College in Nashville, Tenn., has provided treatment services to individuals with various substance use disorders, including opiate use disorders. The Department of Psychiatry and Behavioral Sciences at Meharry held its eighth annual Lloyd C. Elam Symposium on April 27, 2017, which called attention to the opioid crisis. During that conference, L. Rudy Broomes, M.D., received the Meharry Alcohol and Drug Abuse Founder Award. Broomes is a member of the Berean Church in Atlanta, Ga., and is an ordained elder.
At the symposium Broomes was honored to recieve his award from his daughter, Lloyda Broomes Williamson, M.D., who is the current chair of the Department of Psychiatry at Meharry. Broomes, who obtained his M.D. degree from Loma Linda University, Loma Linda, Calif., founded and directed the Meharry Alcohol and Drug Abuse Program. During his employment at Meharry, he served as clinical director and vice chair. Broomes obtained his bachelors' degrees from Oakwood College (now Oakwood University) in Huntsville, Ala.
More than 100 individuals were in attendance, including physicians, nurses, social workers, other medical and mental health providers, and community individuals. During his remarks, Broomes had advice for trainees in attendance, "Listen to your patients, swallow your pride, because in their comments may be the answers you are looking for." Throughout their careers, both Broomes and his daughter have been blessed with multiple opportunities to serve educators at academic institutions, health care centers, churches, and communities to increase awareness about subjects in mental health.
Other local and national speakers at the symposium presented information on a variety of topics, including the complex forces driving physicians to overprescribing of opioid medications. Stephen Loyd, M.D., medical director of Substance Abuse Services for the Tennessee Department of Mental Health and Substance Abuse, gave an address. Keynote speaker, Anna Lembke, M.D., spoke about the prescription drug epidemic in America as a symptom of a faltering health care system. Ingrid Cochren discussed specific adverse childhood experiences (ACEs) that are highly correlated with opioid use disorders. Daniel Longergan, M.D., spoke about responsible opioid prescribing practices. Roy Asta, M.D., addressed the treatment of opioid use disorders in a private practice setting. Clara Elam, wife of the late Lloyd C. Elam, M.D., sixth president of Meharry Medical College, was also in attendance. The symposium was held on the Meharry campus, and was open to the public.
South Central | January 2018