BY nelson silva, d.min.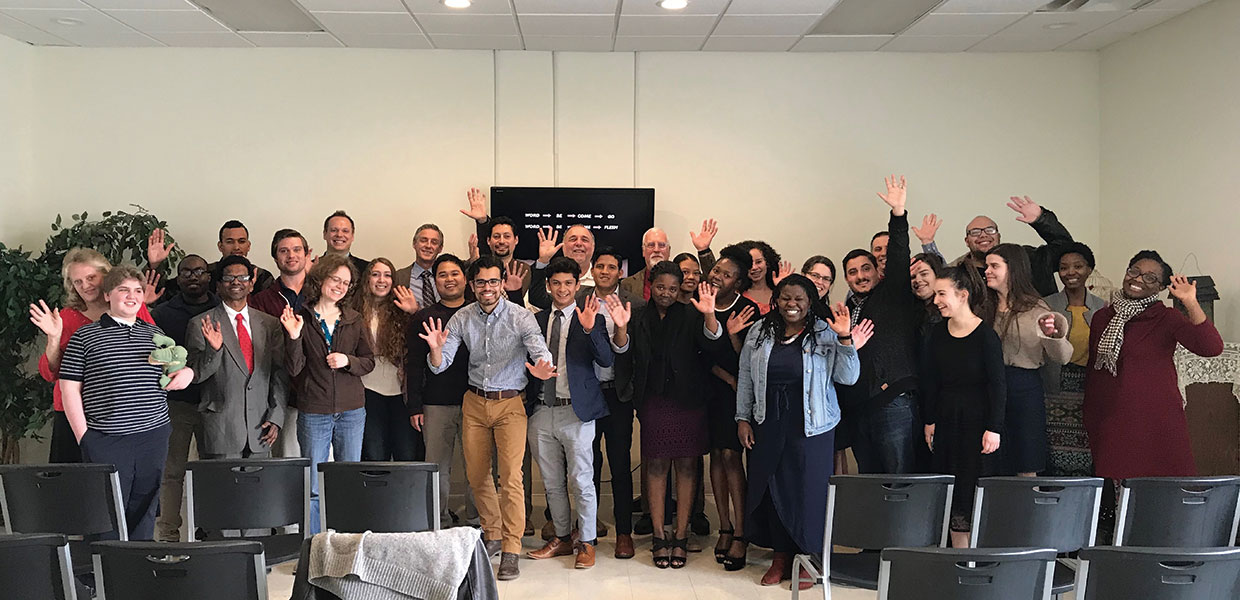 Attendees of the Campus Catalyst Conference
At Southern Adventist University a recruiter shared that out of 20,000 high school graduates in the North American Division (NAD), only 10 percent were pursuing enrollment in an Adventist postsecondary institution. That fact was clear at the Lexington Church when Ron Pickell, NAD volunteer coordinator for Adventist Christian Fellowship (ACF), asked the congregation to stand if they attended a public university; very few remained seated.
Young adults are encouraged to attend Adventist institutions, but the reality is that the vast majority of Adventist students in North America attend public campuses. This is an opportunity for the Church to minister to this group of young adults. The Campus Catalyst Conference is designed to help the local church realize that public campus ministry is very simple: it is about relationships. Pickell made a comparison of Jesus' evangelism strategy with the Samaritan woman and today's public campuses. Going where students are, public campuses, is the strategy.
Students attending public campuses are oftentimes challenged by secular environments. Many feel isolated due to beliefs, while others are under stress trying to keep up with the expectations of teachers, family, and society. The goal is to graduate with an above average GPA so they can be attractive to good colleges, universities, and employers. Is there time for God while focusing on reaching academic goals?
This past April 7, 2018, several student leaders from four different campuses, as well as professors and church members, attended the second Campus Catalyst Conference hosted by the Kentucky-Tennessee Conference in Lexington, Ky. These students represent today's Daniels and Esthers in houses of higher education. They are busy; however, they realize that God and His mission comes first.
There are five different ACF chapters in the Kentucky-Tennessee Conference. They ask for prayer for more student leaders to step up, and compassionate congregations and visionary leaders to welcome youth and young adults into their church family.
Kentucky-Tennessee | July 2018