BY Staff Writer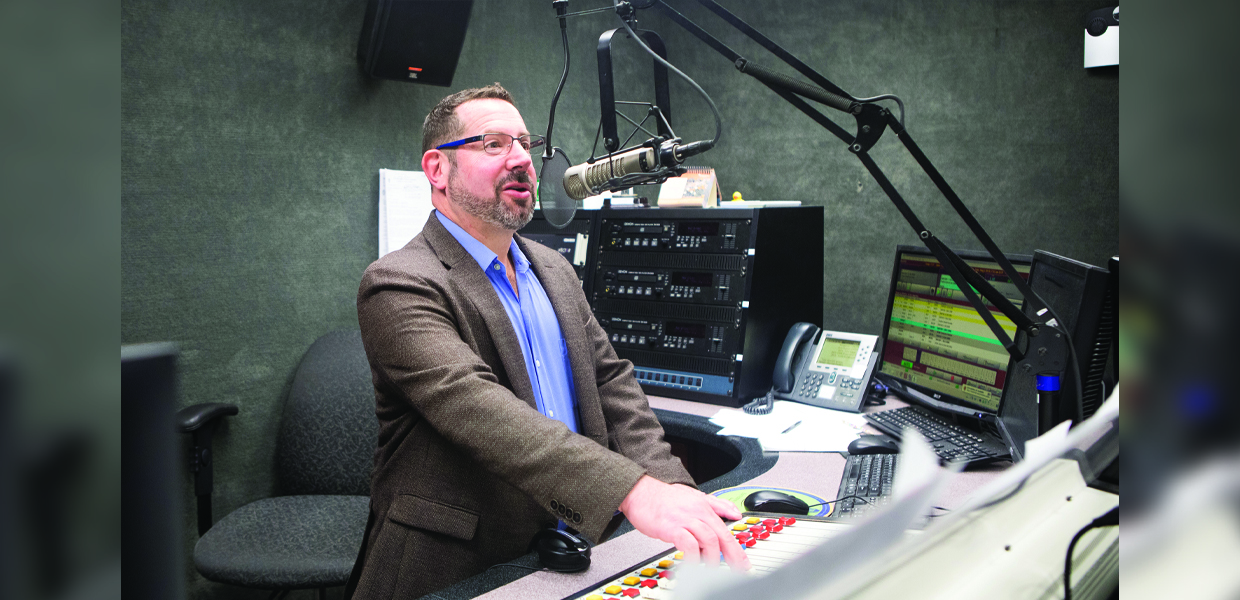 Scott Kornblum looks forward to utilizing Southern's radio station for more educational opportunities.
Classical 90.5 WSMC has served a variety of purposes at Southern Adventist University and in the community since it first began broadcasting nearly 60 years ago. The 100,000-watt radio station is transitioning to new governance under Southern's School of Journalism and Communication this fall, a move that provides increased opportunities for students from multiple majors to learn both technical and soft skills.
"Our focus remains delighting our classical music audience — that's who we are — but increased student involvement will be a key difference," said Scott Kornblum, general manager for the station since 2009. "We'll look for more class projects involving the radio station, and other ways to create practical learning."
With the transition, professors now have more direct opportunities to integrate WSMC into a wide range of curriculum: public relations, public speaking, social media, and audio editing are just a few. Southern students already enjoy a wealth of hands-on media training, such as the weekly student newspaper, campus television station, and podcasts produced by the School of Journalism and Communication. However, WSMC brings unique value to that mix as a result of its size and audience; the station has a 180-mile broadcast radius and 20,000 to 25,000 weekly listeners.
In an additional effort to boost student involvement, Southern's School of Music will involve some of its majors on air as program hosts as well as by sharing original pieces from faculty and students with listeners.
One of the newest School of Journalism and Communication faculty members will function as a liaison between the academic and business sides of the station. Victoria Joiner, Ed.D., associate professor, brings considerable broadcasting experience to Southern, including more than two decades with Oakwood University's radio station, where she worked in administration, production, underwriting, and as vocal talent.
"I'm here to support and affirm Kornblum's management," Joiner said. "I pray that our academic contributions will help the station grow and prosper."
For more information about the station, or to listen live, visit wsmc.org.
Southern Adventist University | September 2020