BY Tajuana D. Lordeus, PA-C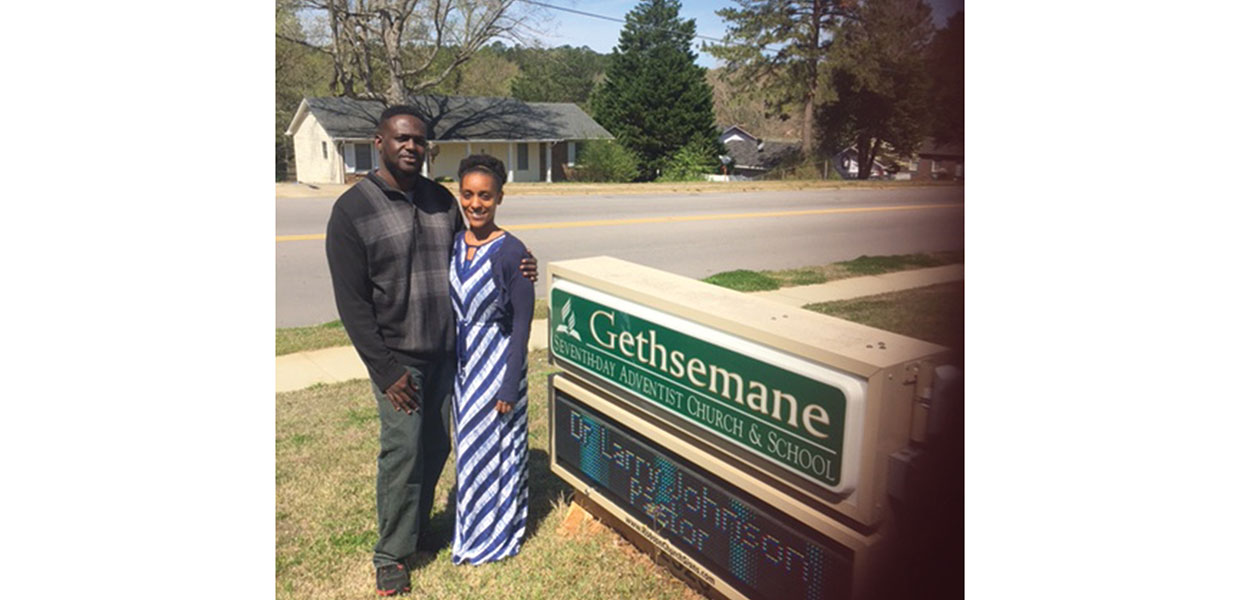 Paul and Tanzania Lawrence
Stacy Fisher, retired registered nurse and health leader at Gethsemane Church in Raleigh, N.C., discussed with her team the goals for 2017, during meetings held the first couple of months of the year. The team decided that more people in the congregation and the community needed access to healthful cooking and eating practices. Several members of the church were asked to host classes throughout the year. Paul Lawrence, and his wife, Tanzania, requested to teach a cooking class during the planning sessions.
After three weeks of planning, on Sunday, March 26, 2017, from 2 p.m. to 5 p.m., the Lawrences hosted their first cooking class at Gethsemane. The menu consisted of vegan macaroni and cheese, vegan barbecue ribs, vegan beef patties, vegan nachos and chips, and vegan meat loaf. As a special treat, Paul Lawrence provided the recipe for his extra special barbecue sauce. All expenses for the cooking class were paid by the Lawrences. The church attempted to reimburse them for the cost, but the couple donated all money collected to Gethsemane Church school where Tanzania Lawrence teaches.
About 13 to 15 attendees participated. Each attendee was asked to pay a $3 fee for attending. One of the visitors, who was not Adventist, came to the cooking class on behalf of her daughter who is battling obesity. She was able to leave Gethsemane with some new acquaintances, and with a personal testimony that healthy food can be simply and deliciously prepared.
The Lawrences have individual life stories that include a combined weight loss of 70 pounds between the years of 2011 to 2013. Becoming vegetarian first, and then progressing to adopting a vegan lifestyle along with intermittent fasting, has helped them to maintain an ideal weight. Paul Lawrence believes in the quote "food is medicine." Tanzania Lawrence believes in the text, "…I will put none of these diseases upon thee …. for I am the Lord that healeth thee," Exodus 15:26. During an interview, she stated that she believes in the following: "Optimum health is not just doing occasional dieting and exercise, but it is committing to a lifestyle change. One must be willing to permanently change old habits that do not work or bring about healing."
Gethsemane Church's health team is excited about the prospect of the Lawrences teaching cooking classes quarterly in the future, as the first one was well received in the church and community.
South Atlantic | July 2017